Hazendal Wine Estate
The historic Hazendal Wine Estate lies on slopes of the Bottelary Hills between Stellenbosch and Kuils River.
Established in 1699, the estate was purchased in 1994 by Russian born entrepreneur Dr Mark Voloshin, who restored the historic estate to its former glory.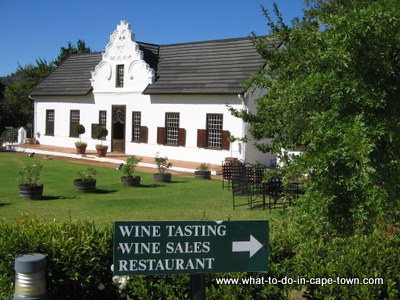 The cellar next to the restaurant
The unique blend of Russian inspiration and Cape Dutch style is reflected in the wines produced on the estate.
Winemaker Ronel Wiid uses the most natural processes available to create two distinct ranges: the premium label Hazendal and the easy drinking Kleine Hazen.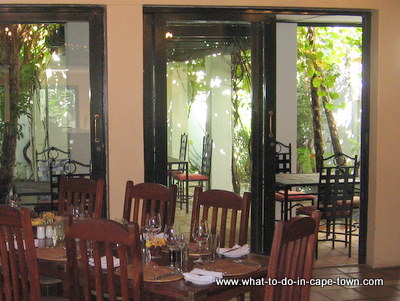 Hermitage Restaurant
Meals can be enjoyed at the
Hermitage Restaurant
(open daily for breakfast & lunch) or enjoy a picnic on the grounds.
The picnic area
The
Marvol Museum
features an insight into Russian culture with a combination of Russian realist paintings, religious icons and Faberge styled wooden eggs.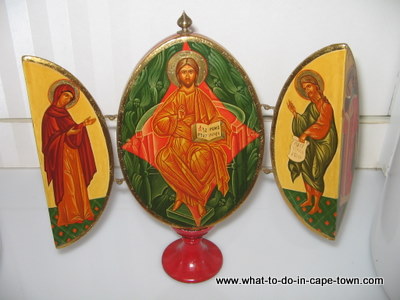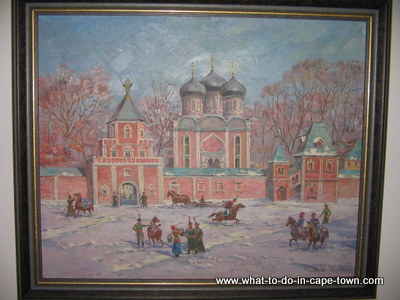 ---
---
What to do in Cape Town Homepage