Asara Estate
Established in 1691, the farm's history dates back to the earliest days of winemaking in the Cape.
Today, Asara Estate is owned by the Rahmann family.

The name Asara is derived from the names of the African gods of Earth, Sun and Sky - Astar, Asis & Asase.

Wine


Red - Bell Tower Estate Wine, Cabernet Sauvignon, Merlot, Shiraz, Cape Fusion, Ebony and Avalon


White - Chardonnay Reserve, Cabernet Sauvignon Blanc, Chardonnay Unwooded, Ivory, Rose and Sauvignon Blanc


Dessert - Noble Late Harvest and Pineau de Charentes
Wine Vinoteque
Most of the red wines will only get better with the correct cellaring and ageing.
Limited stock available of select vintages are available in the Vinoteque.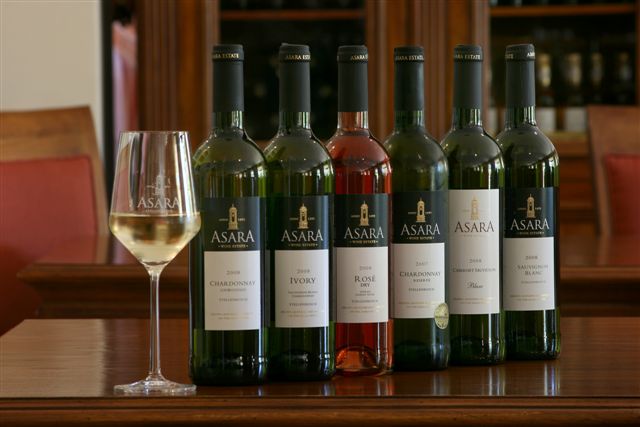 Asara Wines

Cellar
The Asara Cellar was originally the old manor house on the estate but was transformed into the wine cellar in 1953.
With two open top wooden fermenters imported from France and two stainless steel open fermenters equipped with a punch-down system traditional red wine making methods are combined woth modern techniques.
Wine Tasting hours
Monday to Saturday: 10h00 - 18:00
Sundays: 10h00 - 16h00
Hotel
The Asara Hotel is a 37 bed-roomed hotel providing five-star luxury accommodation.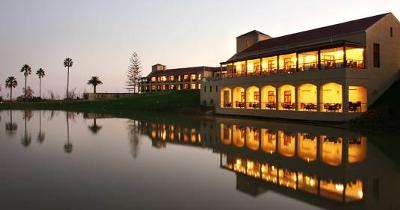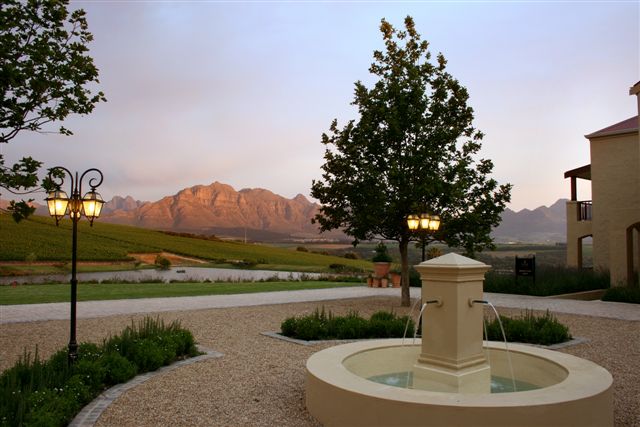 RestaurantsRaphael's
Asara's main restaurant offers classic European style cuisine .
The three private dining rooms within the restaurant (Chef's Table, Amber Terrace Room & our Belvedere) are ideal for small private functions or intimate dinners.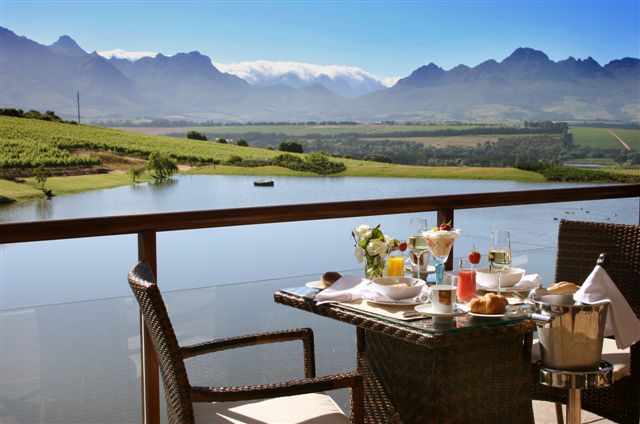 Raphael's Restaurant
Bistro & Tapas @Asara
The Bistro & Tapas @Asara serves light Tapas style meals alongside some more rustic Bistro fare.
The menu is designed in such a way that you are able to enjoy a number of different tasters without overindulging.
EmporiumDelicatessen & confectionary
- Hand crafted chocolates, pastries, breads, oils & vinegars as well as homemade ice creams.
Asara Clothing
- The Asara Clothing Boutique offers golf shirts, jerseys, caps & polo shirts in a variety of colours, styles & sizes.
High End Kitchens @ Asara
- This store carries the best of everything for the foodie, food professional and kitchen connoisseur.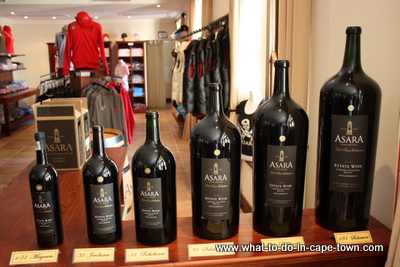 Asara Clothing store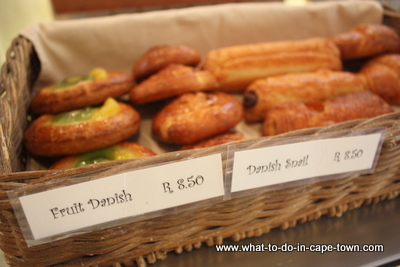 Yummy pastries at the confectionary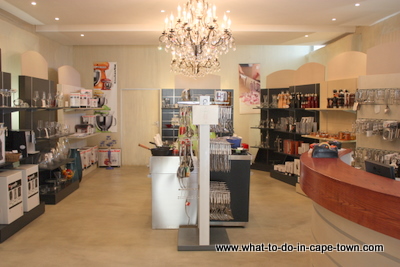 High End Kitchens
Contact details:
t: +27 21 888 8000
e: info@asara.co.za
http://www.asara.co.za
Return from the Asara Estate page to What to do in Cape Town homepage