Cape Town Travel Guide:
A Step-By-Step Vacation Planner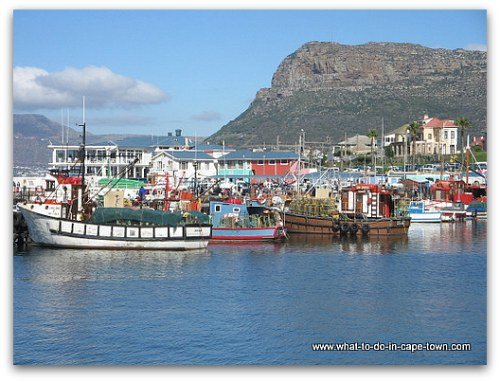 Cape Town Travel Guide. When planning your vacation to Cape Town you can use this handy vacation guide to make sure that you have not missed anything.
The most important decisions will be when to visit and then to book your flight and accommodation.
With that out of the way, you will need to plan which attractions you want to see and which activities you want to partake in.
So let's get started!
---
Step-by-step instructions for a wonderful vacation in Cape Town.

---
1. When to visit

Cape Town has a Mediterranean climate with well-defined seasons.
The moderate Cape Town weather, with warm sunny summers and cool winters, however, makes it a great all year destination.
Peak seasons are the December school holidays (roughly from 1 December to 15 January) as well as the Easter Weekend ( April).
Cape Town Travel Guide
---
2. Travel Documents

Every person seeking to enter South Africa must be in possession of a valid passport for travel to South Africa and, where necessary, a visa.

The visa must be valid for 6 months.

It is advisable to bring proof that you will be able to support yourselves for the 6 months.

You must also be in possession of a valid return air ticket.

Use this tool to check required travel documents.

---
3. Book your flight

All flights to Cape Town, land at Cape Town International airport.
Cape Town International airport is South Africa's second largest airport and one of only three international airports in South Africa.
The airport is situated quite central in relation to all the popular destinations in the Western Cape - a short 20 minute drive should get you to your destination.
The biggest airlines flying to Cape Town are British Airways, Emirates, South African Airways and Virgin Atlantic.
Other airlines include Air Mauritius, KLM and Turkish Airways.
For your convenience I've added this tool which searches several airlines simultaneously, to provide you with the best possible prices.

---
4. Find the perfect Cape Town Hotel

Cape Town is really geared for tourists and you will not have an issue to find a hotel to satisfy your every need. From the super luxury to budget.


Compare prices with this search engine designed specifically for the accommodation industry.

How to use this facility:
Receive a listing of hotels for Cape Town. You can order the results by popularity, star rating, location, consumer ratings and price. You can view prices in the currency of your destination or in your local currency, as well as select from a list of major global currencies.
Select a hotel and view details including descriptions, photos, reviews and maps.
View rates from multiple hotel reservation websites and suppliers to compare prices.
Use the best priced reservation supplier for your preferred hotel to make a direct reservation. Click on the "Select" button and you will get redirected to the suppliers' website to book directly.
By booking directly, you get the savings passed on to you!
Cape Town Travel Guide
---
5. Rent your own apartment.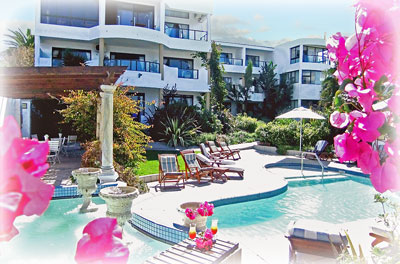 Although most visitors stay in hotels, renting an apartment in Cape Town is easy and convenient. Especially if you decide to stay for a longer period.
Accommodation is bigger and allows for self catering. In most cases you will also enjoy your own laundry facilities.
Check out the following verified listings backed up by real reviews from Tripadvisor. You can browse the listing which provides images as well as a description what to expect.

---
6. Budget Traveller - Find a Hostel?

HostelBookers prides itself on being the only independent hostel booking site that has NO BOOKING FEES!

With youth hostels and cheap hotels in over 3,500 destinations worldwide, their aim is to be the number one website for backpackers and student travel, and every traveler looking for great budget accommodation.
Search available hostel accommodation with this handy search tool.

---
7. Car rental in Cape Town

Renting a car will mean that you will be able to explore Cape Town at your own pace in a surprisingly affordable way.
You will find most of South Africa's major car rental companies are represented in Cape Town.
What makes this option even more attractive, is the fact that Cape Town's roads are well marked and are in an excellent condition.
Cartrawler finds the cheapest car hire rates from their 550 suppliers in 28 000 locations worldwide.

Included you will get access to the following benefits:

Super cover - dramatically reduces your excess in the event of a collision or theft.
Best Price Guarantee ensures that should you find the same car deal for less (on a like for like basis), the price will be matched!
VAT
Airport tax
Unlimited mileage
Tourism levy
Cape Town Travel Guide
---
8. General Tourist Information

What can you expect regarding our language, crime, currency, time, health issues, tipping, vaccinations and more general information.
---
9. You're in Cape Town!

Eventually you are here and must now decide on what you want to see. To make things easier, I've added various guides to make your planning easier and hopefully faster:
---
10. Would you rather work with a real live Capetonian?
Marlene Pereira (Owner of Horizon Travel)

"Having my own business gives me the edge over many employed travel agents.

I have the passion, drive and commitment to make sure that each and every client gets the best service possible."

Contact Marlene for Cape Town Travel Deals!



---
11. What about some volunteer work while you are here?
Volunteering projects include doing volunteer work with disadvantaged communities, animal welfare and upliftment projects.
Click here to see a list of volunteering projects and organizations.
Return from the Cape Town Travel Guide to Homepage.
 Hotel Accommodation Deals: Check Availability
Leave a comment?
comments powered by