Durbanville Wine Route
The Durbanville Wine Route is nestled in the Tygerberg Hills, a mere 20 minutes drive from Cape Town.
With its hectares of flourishing vineyards, award winning wines and hospitable atmosphere, this wine route is fast becoming the Cape's destination of choice.
The Durbanville Wine Valley is one of the coolest wine-growing regions of South Africa.
This cooler weather means that the ripening period of the grape is lengthened and has the excellent potential for quality wine.
The Wine Route consists of ten wineries, each offering great wines, and complemented with some of the best restaurants and intimate country kitchens in the region.
---
The Following Farms make up the Wine Route:
---
Established in 1698, Altydgedacht Estate is a family farm where long standing traditions and modern methods blend to create wines of quality and character. The farm has been in the Parker family since 1852.
The restaurant serves breakfast and light lunches and picnics are offered on selected Sundays between 12:00 and 17:00.

Pampoenkraal is an open air lapa where all cooking is done on open fires, creating a truly rustic African atmosphere. The main lapa seats a maximum of 160 people.

Contact information:

t: +27 (0)21 976 1295
e: altydgedacht@mweb.co.za
www.altydgedacht.co.za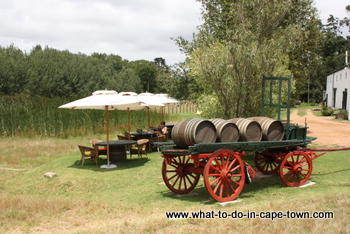 Durbanville Wine Route page.
---
The 300 year old farm is nestled in the heart of the fertile Durbanville region. The farm's first cellar was completed in 1920.
Concentrating on the noble cultivars, the previous owner sacrificed quantity in favour of quality, gaining a reputation his boutique style wines, known as the "Waterlily Label".
Bon Amis Café takes fine, friendly, French-inspired food to a new level. Farm-fresh ingredients, classic recipes and subtle bistro touches all add up to an unpretentious gastronomic experience.
Contact information:

t: 021 976 2682
e: bloemendal@isoft.co.za
www.bloemendalwines.co.za
---
D'Aria Vineyards is comprised of two historic farms, Doordekraal and Springfield.

The Estate currently encompasses a restaurant (part of which dates back to 1702 - see the Koffieklip wall exposed in the bar area), guest cottages, a function venue and catering.
Poplars Restaurant has a unique menu blending international trends and local flavours.

Careful consideration is given to only serving hormone-free red meat products.
Contact details:

POPLARS RESTAURANT

t: +27 (0)21 975 5736
e: poplars@daria.co.za

FUNCTION VENUE

t: +27 (0)21 975 0421
e: functions@daria.co.za

GUEST COTTAGES

t: +27 (0)21 975 5802
e: living@daria.co.za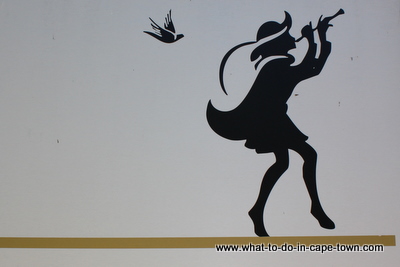 Durbanville Wine Route page.
---
De Grendel means "the latch" in Dutch – this farm was historically the gateway on the route to the inland settlements of Durbanville and Stellenbosch.

Using the principles of Feng Shui the cellar has been designed and decorated to blend the old with the new.
At De Grendel Restaurant farm produce (from hand-churned butter to honey, guinea fowl to pasture-raised meat) and ingredients are sourced from local suppliers and given an inventive, modern edge.
Contact information:

t: +27 (0) 21 558 6280
e: info@degrendel.co.za
www.degrendel.co.za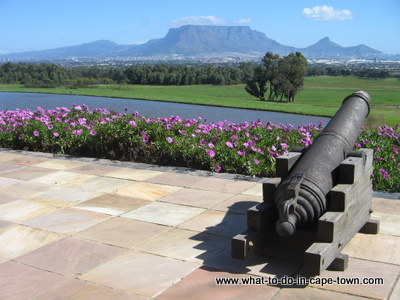 ---
Six generations of Louws have practiced their art with skill and passion at Diemersdal since the Estate passed into their hands in 1885.
The farm covers 340 hectares of land, with 180 of those under vines.
The rest consists of grazing land, as well as a sizeable area of Renosterveld, one of the most threatened vegetation types in the world and an asset they work hard to conserve.

Contact information:

t: +27 21 976 3361
e: info@diemersdal.co.za
www.diemersdal.co.za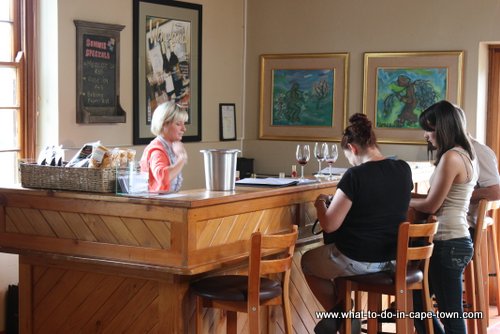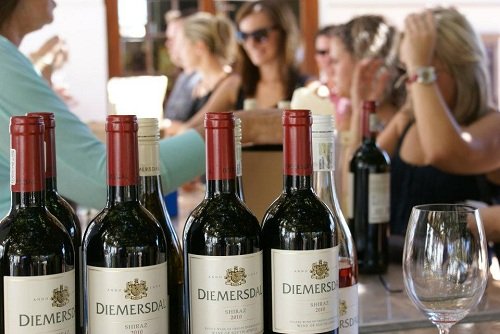 Durbanville Wine Route page.
---
Durbanville Hills winery draws its grapes from a group of neighbouring historic farms on the Durbanville Wine Route, mostly established at the turn of the 17th and 18th centuries.
The fermentation cellar, housing 40 stainless steel tanks of varying capacity with maturation cellar underground, cut into the hillside to soften the visual effect of the winery on the landscape.
The restaurant, with panoramic views of Table Mountain and Table Bay, is designed to complement the in-house wines.
Tuesdays to Saturdays an a la carte menu is available and on Sundays a buffet menu is available.
Contact information:

t: +27 (0)21 558 1300
e: info@durbanvillehills.co.za
www.durbanvillehills.co.za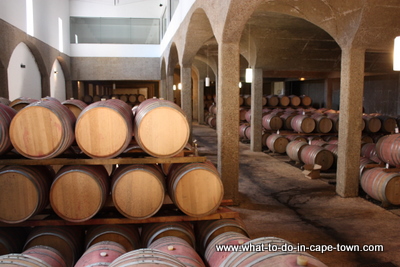 ---
Hillcrest Estate produces about 160 tons of excellent quality fruit every season, but most of this is sold to neighbouring cellars. This means is that only the most outstanding blocks are selected for the cellar.

Total annual production for the cellar is about 50 tons, which equates to about 3000 cases of wine.
The style of the food at Hillcrest Restaurant is Tuscan, and Mediterranean, yet keeping to its South African roots.
The olive orchards (mainly Mission, Kalmata and Frantoio trees) were planted in the late 90s.
A third of the harvest is used for green and black table olives and the rest to make extra virgin olive oil.
Contact details:

t: +27 21 975 2346
e: cellardoor@hillcrestfarm.co.za
www.hillcrestfarm.co.za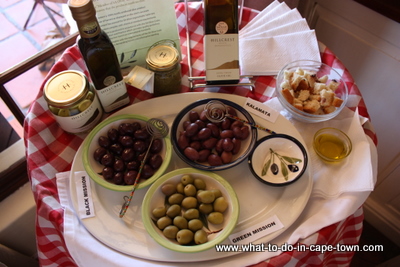 ---
Klein Roosboom
A boutique winery on the Durbanville Wine Route offering excellent, award-winning wines – the Bandana Range which has been accepted by and is carried on British Airways.


Contact details:

t: +27 82 784 5102
e: roosboom@orangenet.co.za
www.kleinroosboom.co.za

Durbanville Wine Route page.
---
Meerendal Wine Estate dates back to 1702 when Governor Willem Adriaan van der Stel granted the farm to Jan Meerland.
The Manor House Restaurant provides breackfast, lunch or dinners in the restored manor house of the estate.
Sundays at Meerendal Wine Estate is Cape Table Buffet day, when the team of chefs lay out a family buffet with oven roasted carveries, soups, salads, starters and a spread of desserts.
Contact detail:
t: 021 975 1655
e: info@meerendal.co.za
www.meerendal.co.za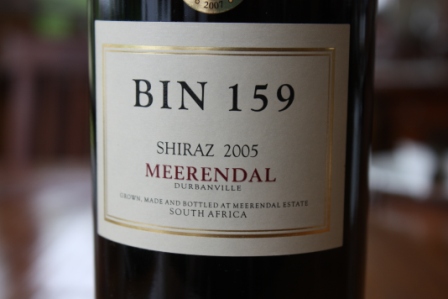 ---
Nitida is owned and run by the Veller family who make real,honest hand made wines which depicts the personality of the Durbanville terroir as well as the distinctiveness of their personal style.
Fresh produce such as eggs, bread,veggies, lemon curd, farm butter, olives and olive oil, organic seedlings can be bought at the farmers market on the last Saturday of every month.
Cassia is known for its contemporary, rustic cuisine - simple, real and honest food. It also doubles up as a function / wedding venue.
Contact Details
t: 021 976 1467
e: info@nitida.co.za
www.nitida.co.za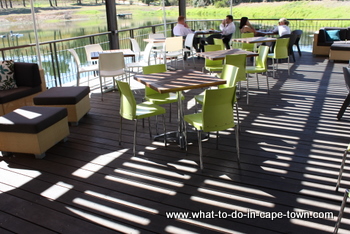 Return from Durbanville Wine Route page to Homepage.

 Hotel Accommodation Deals: Check Availability
Leave a comment?
comments powered by