De Grendel
De Grendel means "the latch" in Dutch – this farm was historically the gateway on the route to the inland settlements of Durbanville and Stellenbosch.

Perfectly situated on high, sea-facing slopes, it is the only vineyard in the country that is 350m above sea level and only 7 km from the sea.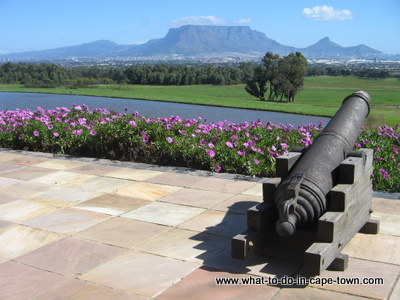 The view from the tasting centre
The farm showcases
Table Mountain, the city of Cape Town and the seaboard
all in one landscape.
Originally used for the breeding of Arab horses, the Graaffs also breed award-winning cattle and sheep.
This established farm is now home to Holstein stud cattle, sheep, grain and vines.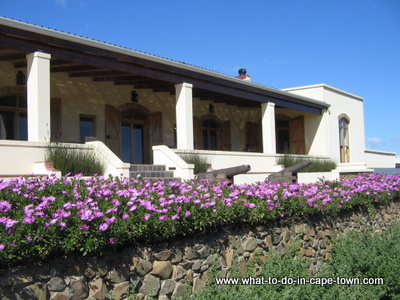 Cellar
Using the principles of Feng Shui the cellar has been designed and decorated to blend the old with the new.
Windows act as spy holes into the manufacturing process and into the cellar itself where the barrels are stored.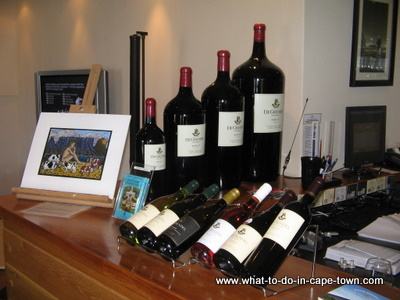 Tasting
The cellar's open plan tasting room spills onto the veranda where you can taste the wines, guided by in-house tasting presenters.
The following wines can be tasted:


Red - Rubaiyat, Pinot Noir, Shiraz and Merlot


White - Winifred, Koetshuis, Pinot Gris and Sauvignon Blanc


Other - Rose and MCC Brut

Contact information:
t: +27 (0) 21 558 6280
e: info@degrendel.co.za
http://www.degrendel.co.za
Tasting hours
Monday – Friday: 09:00 - 17:00
Saturday - Sunday 10:00 - 16:00
Directions
De Grendel is only twenty minutes from the Waterfront or airport. Leave the N1 at exit 18; continue left down the Plattekloof Road for another 5 km, De Grendel is on the right.
GPS Coordinates
S 33°51.039'
E 018°34.276'