Cape Town Walks
On this Cape Town Walks page, I am referring to walks where:
You do not have to extremely fit.
You can do it in minutes, rather than hours. 
You experience the sight and smells of Cape Town at a leisurely pace.
Many of the walks are in one of the many reserves and botanical gardens. During these walks you will be experiencing the Western Cape's natural vegetation called Fynbos .
What is Fynbos?
The name fynbos is Afrikaans for fine bush and refers to the small leaves of these plants. Typical fynbos plant families include proteas, ericas, and restios (reeds).
Fynbos falls under the Cape Floral Kingdom and can be found in a 100-to-200-km-wide coastal belt stretching from Clanwilliam on the West coast to Port Elizabeth on the Southeast coast of South Africa.
Of the world's six floral kingdoms, this is the smallest and richest per area unit. With over 9000 species of plants occurring in the area, around 6200 are endemic, i.e. they do not grow anywhere else in the world.
An example of this abundance is the 600 Erica species, while only 26 are found in the rest of the world.
So please respect our flora and help to preserve this very special Floral Kingdom.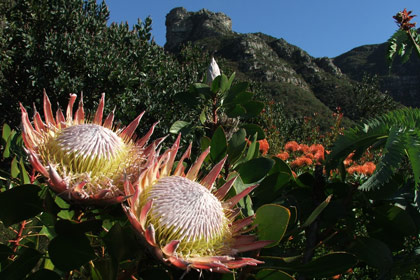 Protea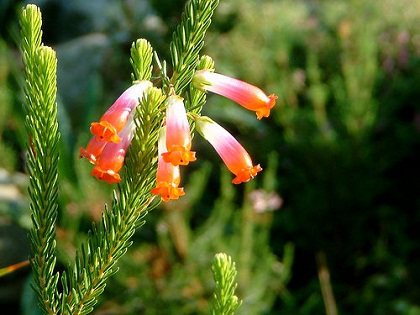 An Erica (Image: Andrew Moir)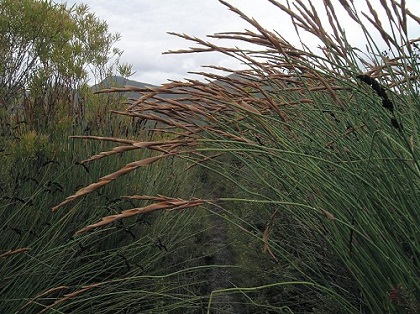 Restios

General Safety Tips
Be prepared for bad weather as the Cape is notorious for its sudden weather changes.
Take enough fluids for hydration.
Do a walk for your fitness level.
Use common sense when walking on Table Mountain and rather do in in groups. Make sure that you know the route then.
Leave only your footprints!
Cape Town Walks page.
---
My favourite walks in Cape Town.

Cape Point is at the south east corner of the Cape Peninsula and it forms part of the Table Mountain Nature Reserve. The walk to old lighthouse is a nice challenging stroll and allows you to see the new lighthouse which was built much lower down.
Why is it a favourite: The air always feel so fresh and the drive there takes you along the beautiful coastline.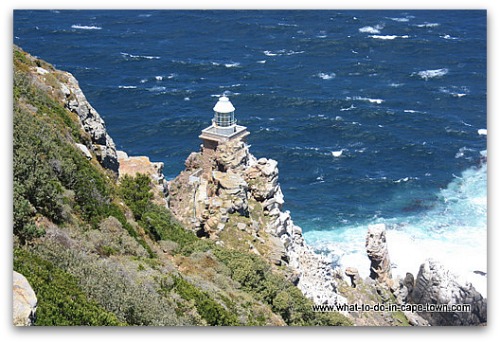 ---

Durbanville Nature Reserve is situated next to the Durbanville Racecourse in the suburb of Durbanville.
This six-hectare reserve is home to both the critically endangered Swartland Shale Renosterveld and Cape Flats Sand Fynbos with probably its most famous plant being the rare Aristea Lugens.
Why is it a favourite: It's close to my house and being so small, I can take a quick walk on my way to my next appointment.
Cape Town Walks page.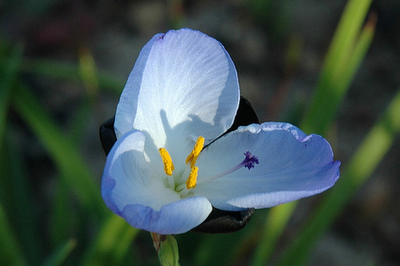 ---

Green Point Park and Biodiversity Garden
A new park in Green Point near the Lighthouse. This is another great place to take your family for a walk. Think, clean, safe, outdoor gym and play areas, think educational.
Why is it a favourite: The walk through the Biodiversity Garden is extremely enlightning and educational and fun. You must visit!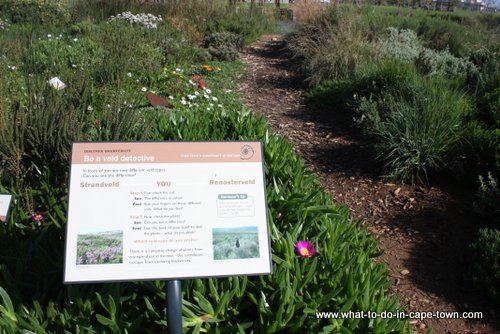 ---

Intaka Island is a 16 hectare wetlands and bird sanctuary situated in the centre of Century City.
The island boasts a self-guided walking trail of approximately 2 km with many benches where you can enjoy the abundant birdlife and more than 200 species of indigenous plants.
Why is it a favourite: You don't expect a bird haven in the middle of a built-up area. I appreciate the effort made by the developers of the area and enjoy the birding opportunities.
Cape Town Walks page.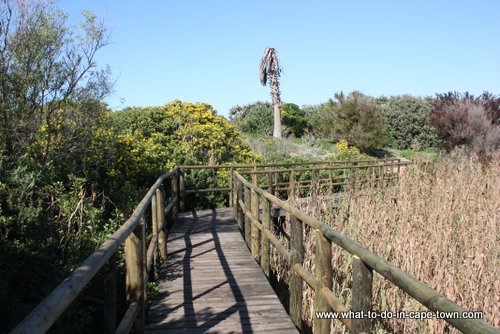 ---

Kirstenbosch National Botanical Garden
Kirstenbosch is the oldest and largest botanical garden in South Africa.
This is a showcase of South Africa's rich and diverse fynbos flora and natural forest. Roughly 9 000 of South Africa's 22 000 fynbos species can be viewed here.
Why is it a favourite: This is a garden which can be visited regularly as different plants flower in different seasons. You learn so much about Fynbos.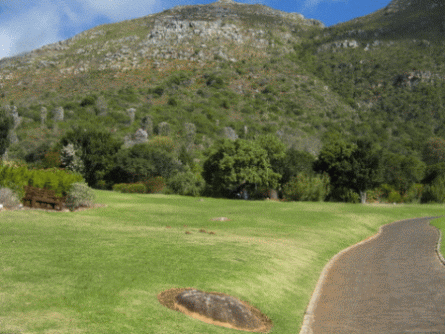 ---

Why is it a favourite: A walk up Lion's Head provides you with great views of the city cente, Camps Bay and Sea Point.
Cape Town Walks page.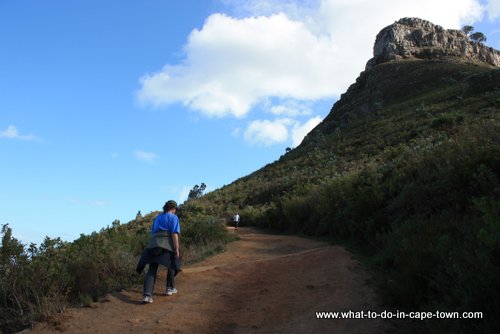 ---

Muizenberg to St. James
A walk from Muizenberg on a concrete walkway along the coast. Return the same way or walk along the main road with its historical buildings.
Why is it a favourite: I love the sea and all its smells!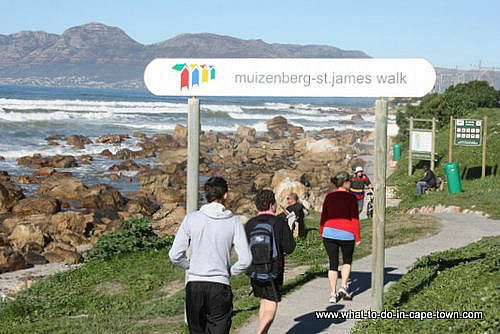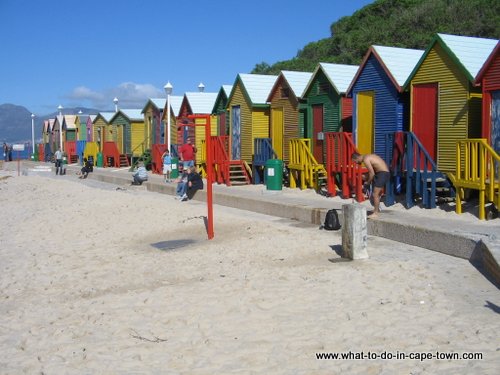 ---

Sea Point Promenade
This is a stroll for families with which you can continue walking to the Waterfront. Along the way there are benches, a gym, outdoor art, a putt-putt course, swimming pools and Greenpoint Lighthouse.
Why is it a favourite: Did I mention that I love the sea and all its smells? :-)
Cape Town Walks page.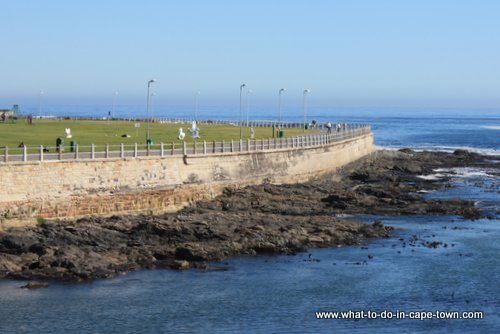 ---

A small reserve that supports one of the last remnants of the highly threatened Swartland Shale Renosterveld Fynbos Vegetation.
The reserve boasts 460 different plant species of which 12 are threatened with extinction, eight are endemic to Cape Town and three endemic to Tygerberg itself.
Why is it a favourite: You get a spectacular view of the Cape Peninsula, so make sure that you take your binoculars.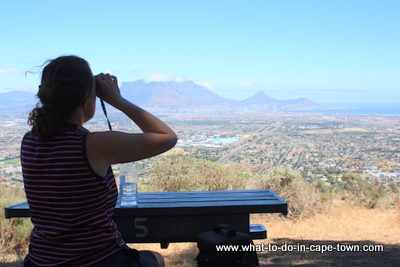 ---

The US Botanical Garden is situated in the historical centre of Stellenbosch with the main purpose of the garden being educational.
As the garden is small and compact (only 1,8 hectares), it has to focus mainly on miniature plants such as succulents, herbs, dwarf shrubs, bonsai and pot plants.

Why is it a favourite: Because the garden is so small, it enables one to view, within a short period, an enormous variety of plants from across the globe.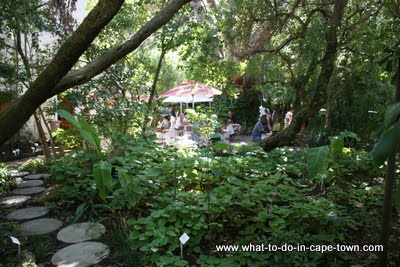 ---
Return from Cape Town Walks page to Homepage.
 Hotel Accommodation Deals: Check Availability
Leave a comment?
comments powered by