Lions Head Walk
Recently we decided to do the Lions Head Walk as everyone told us it was an easy walk and with Autumn approaching, the weather is cooler.
Well first off, it is not an easy walk. Initially the pathway is wide and it is easy to walk on, but it is a steep climb.
Then you reach steps and from there on, walking becomes more laboured until you reach the first ladder.Then it becomes climbing.
We turned around at the first ladder as we had no more water and it was getting rather warm.
I will definitly want to finish the climb one day, as the views over Cape Town is beautiful, but for now I'll show you my experience in images so that you can get a feeling for the walk.
Lions Head Walk in images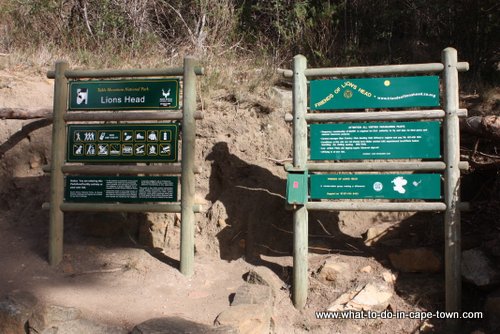 The walk starts here opposite a small parking area on Signal Hill Road.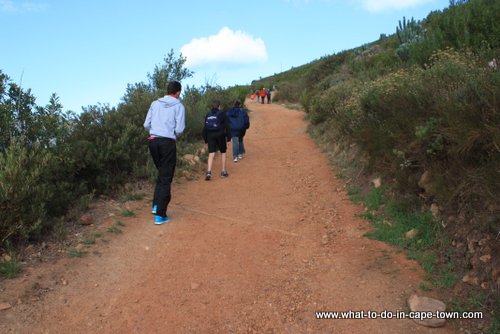 The path is easy to walk on for the first part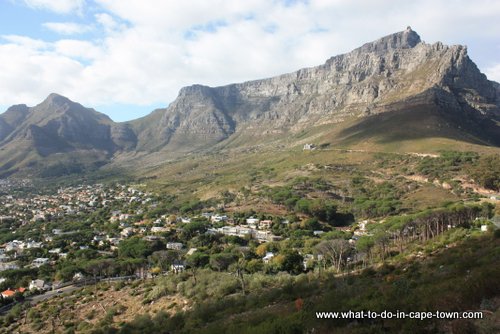 The view across the upper surburbs of the City Bowl.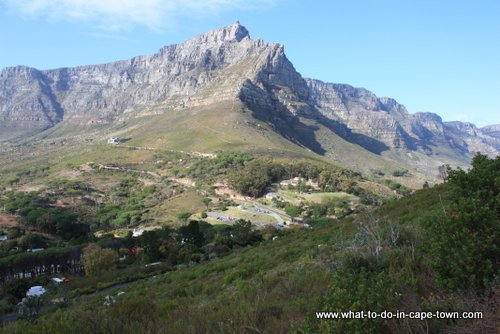 You start to see the Twelve Apostles in the background.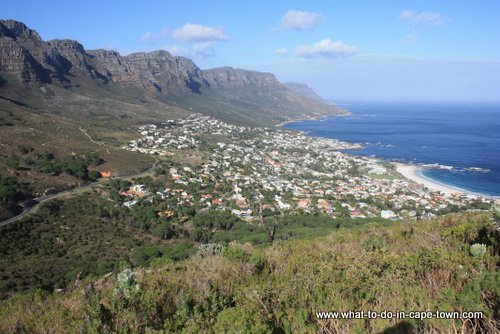 Camps Bay.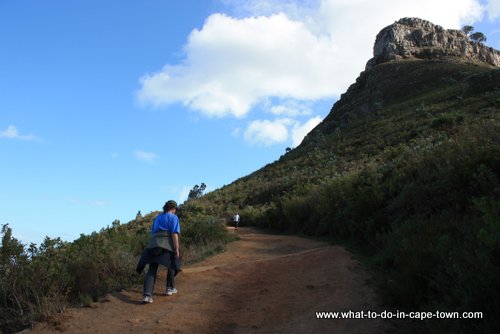 Yes, it is still a steady and steepish climb.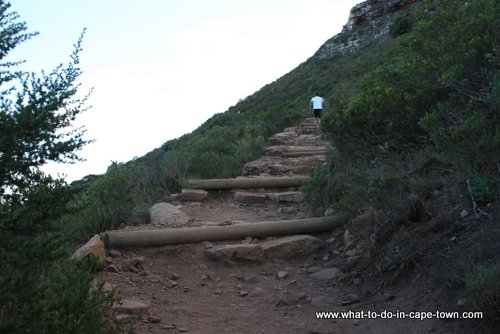 At the steps, things start getting serious as it is not as easy to walk now.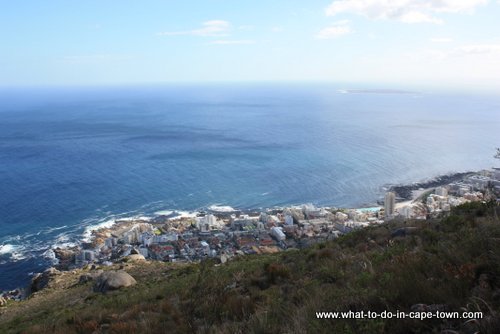 Sea Point with Robben Island in the background.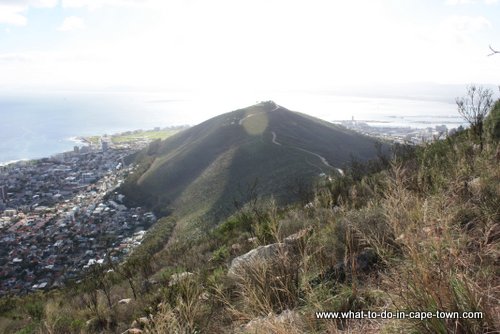 Signal Hill.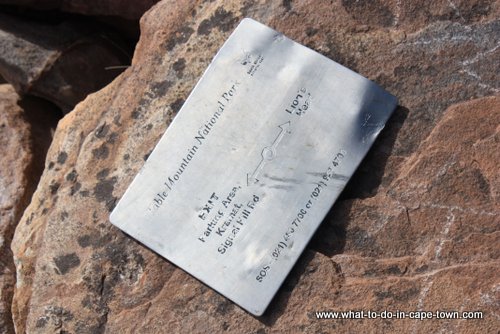 At this marker, you'll find another path taking you down to the Kramat. It is however not a nice walk as it is sandy with small pebbles letting you slide the whole time.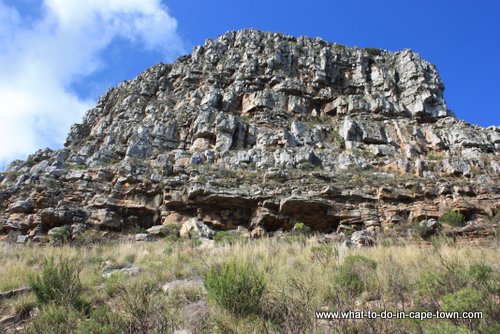 Lions Head looks very close.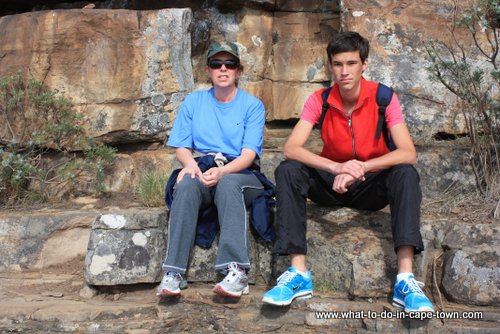 Nice comfortable ledges allow you to take a rest and enjoy the view.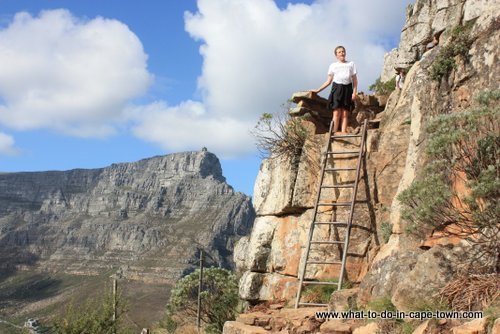 From this ladder it is a climb to the top. We turned here.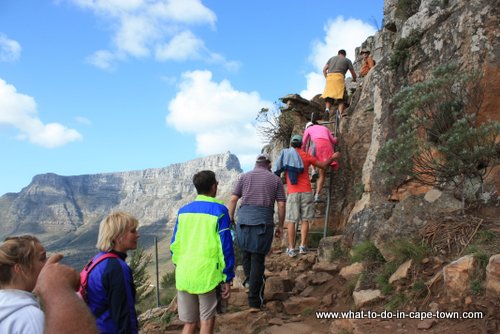 Look how crowded it can become in a short space of time.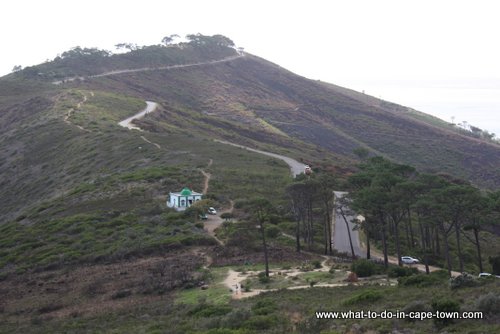 On the walk down, the other path took us to the Signal Hill Kramat.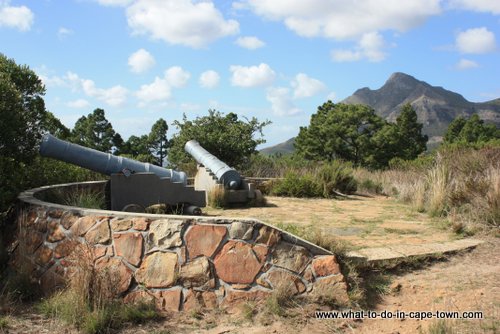 And some cannon from early Cape defense systems.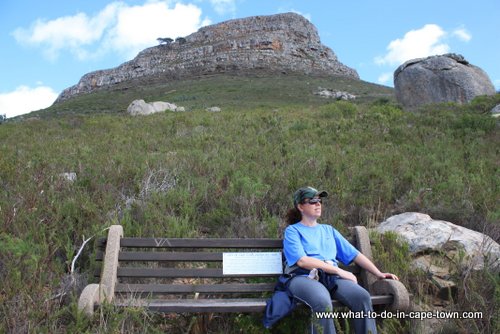 Resting our weary legs and enjoying nature.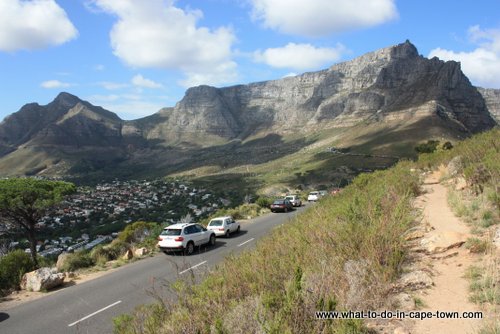 The walk from the Kramat is an easy and level walk just above Signal Hill Drive.
Return from the Lions Head Walk page to What to do in Cape Town homepage