Nitida Handmade Wines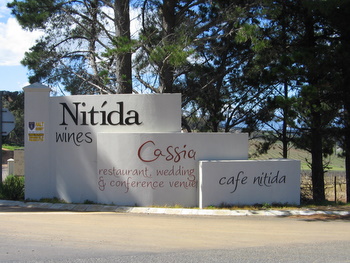 Nitida is owned and run by the Veller family with the help of a small contingent of permanent employees.
The wines are named after a protea which grows surrounded by endangered West Coast Renosterveld flora on a hill on the farm. This protea in the Durbanville area attracted attention when it was found to grow significantly smaller than elsewhere in the country.
Bernhard Veller insists that their wines are as good as they are because they don't aim their skills at winning awards but rather at producing real, honest beautiful wines in a style that they love to drink as much as it seems their customers do.
To achieve this, they follow a very traditional and personal approach during the winemaking process. The vineyards are picked and sorted by hand.
Their punch through system, while automated, is designed to emulate the traditional hand punch method and when they do use more modern technology, like the presses and pumps, this is always personally micro-managed.
The bottom line is that everyone on this farm believes in getting their hands "dirty".
In total they make just 8000 cases (half of which is Sauvignon Blanc for which they are best known) of wine per season.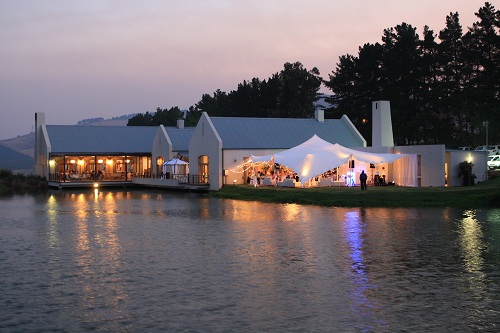 Wines

Whites – Matriarch MCC, Sauvignon Blanc, Club Select Sauvignon Blanc, Weisser Riesling, Chardonnay, Semillon and a blend, the Coronata Integration, Modjadji – Noble Late Harvest.
Reds - Cabernet Sauvignon, Pinotage, their flagship Calligraphy (Merlot, Cabernet Sauvignon, Cabernet Franc & Petit Verdot), and the Shiraz Cap Classique.
Tasting hours
Daily: 09:30am - 17:00
Saturday: 09:30 - 15:00
Sunday: 11:00 - 15:00
Farmers market

The last Saturday of every month from 07:30 to12:00.
Fresh produce such as eggs, bread,veggies, lemon curd, farm butter, olives and olive oil, organic seedlings and so much more are on to be bought.
Restaurant
The farm boasts with two restaurants:
Cassia Restaurant
The restaurant is known for its contemporary, rustic cuisine - simple, real and honest food.
It also doubles up as a function / wedding venue.

t: +27 21 976 0640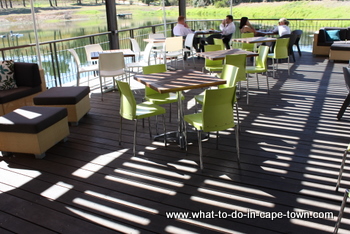 Tables@Nitida
The cafe is where locals, tourists & passers-by can sit down to a menu that will excite & inspire.
t: +27 21 975 9357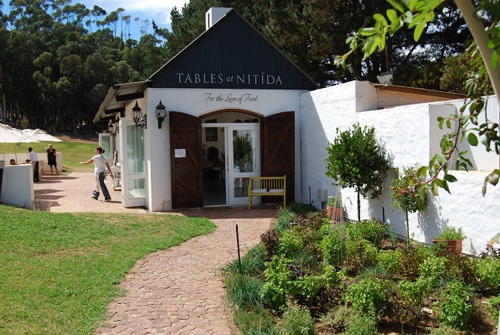 Contact Details
t: 021 976 1467
www.nitida.co.za
 Hotel Accommodation Deals: Check Availability
Leave a comment?
comments powered by