Blaauwklippen Wine Estate
Blaauwklippen is one of the oldest working wine farms in South Africa and was even owned by Cecil John Rhodes, if only for a day.
All the buildings are original but beautifully restored, including the Carriage Museum, which houses a collection of antique carriages.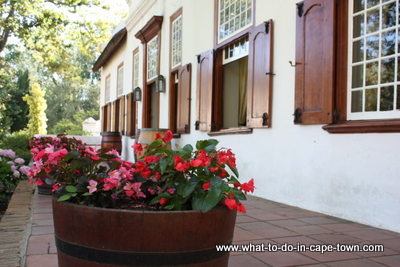 Manor House
Wine Centre
The Wine Centre situated under the branches of the wild fig trees, enables customers to experience and delight in the different facets of wine.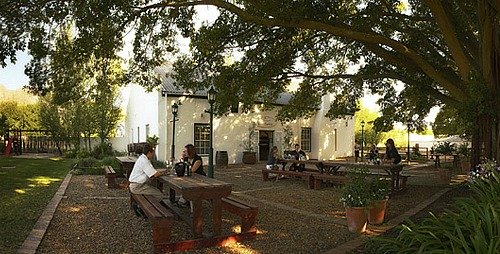 The Tasting Centre
In the
herb garden
you can touch and smell different herbs and spices that are typical to wine-aromas.
Wine and wine merchandise is on display and for sale, and both an
inside and outside tasting area
is provided. Casual or formal groups can gather for a wine tasting as presented by one of our skilled Wine Centre tasting advisors.
Cellar Tours are available by appointment.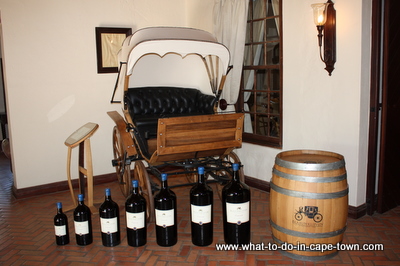 The foyer of the Restaurant
Restaurant
Barouche offers a selection of popular dishes with a Summer and a Winter menu.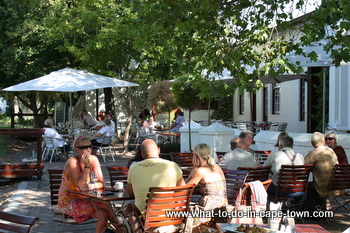 Relaxing under the trees
Museum
The Carriage Museum houses a collection of antique carriages.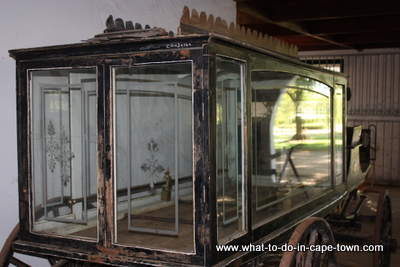 A hearse in the Carriage Museum
The Blaauwklippen Club
Wine clubs from all over South Africa are encouraged to participate in the annual blending competition, where blending guidelines as well as four annually chosen base wines are provided.
Clubs then create the blend of their choice.
The blends are judged by a panel of esteemed winemakers and connoisseurs and the winning recipe is then blended, bottled and labeled as the
Blaauwklippen "Barouche Blend"
, honouring the winning club by mention on the back label.
Paulaner Brauhaus
Blaauwklippen have partnered with Paulaner Brauhaus and on a hot day a ice cold beer is most welcome!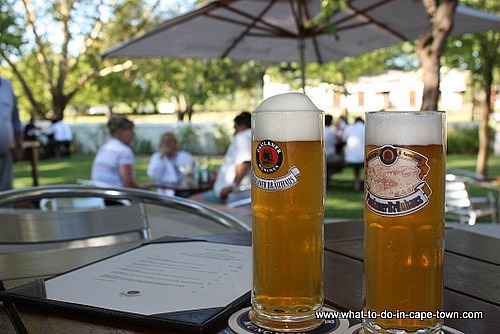 Contact information
t: +27 (0)21 8800133
e: hospitality@blaauwklippen.co.za
http://www.blaauwklippen.co.za/english/welcome.html
Return from the Blaauwklippen Wine Estate page to What to do in Cape Town homepage