Kleine Zalze
Kleine Zalze is just 3 km outside Stellenbosch and forms part of the De Zalze Wineland and Golf Estate.

Wine tasting, great accommodation, fine food and a round of golf will keep ensure that you will enjoy your stay at the estate.

Wine

The Family Reserve - The flagship wines in their range as the grapes for these wines are selected from exceptional quality single vineyards on the farm.
Family Reserve wines will be available in limited quantities and only produced in exceptional vintages.

The Vineyard Selection - Wine made from a selection of superior grapes from premium-quality vineyards.

The Cellar Selection - Wines made to be more accessible and fruit driven.
This range reflects De Zalze's motto: "We make wine for people to enjoy".

The Foot of Africa - The Foot of Africa is named after one of the farms and the wines are produced from grapes that are specially selected from various vineyards.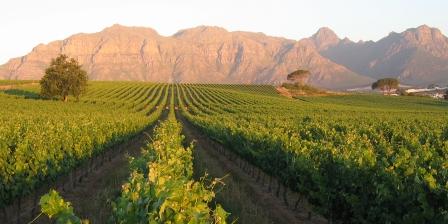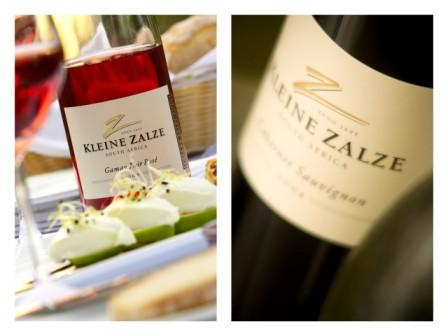 From vine to wine!
Terroir Restaurant
Classic pairings characterize the chalkboard menu of simple dishes influenced by what's in season and, where possible, the use of locally grown fresh produce.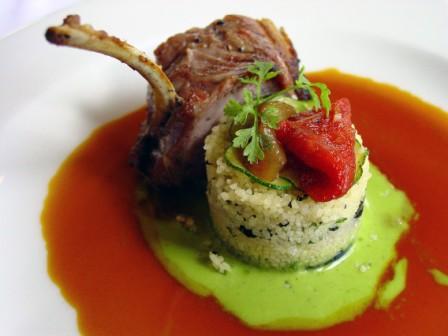 Carre D'agnea (looks delicious!)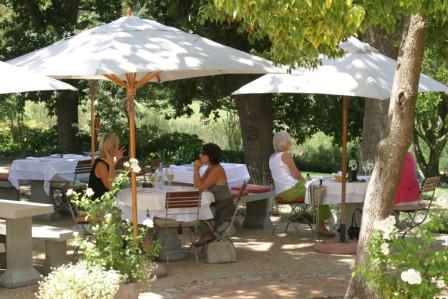 Terroir Restaurant
The Lodge
The 47 rooms and suites of the lodge are set alongside the first fairway of the De Zalze Golf Course.
The rooms enjoy views of the Stellenbosch Mountains and are surrounded by 120 hectares of vineyards.
Accommodation is available in a variety of units: two bed roomed family suites, one bed roomed suites, superior rooms and standard rooms.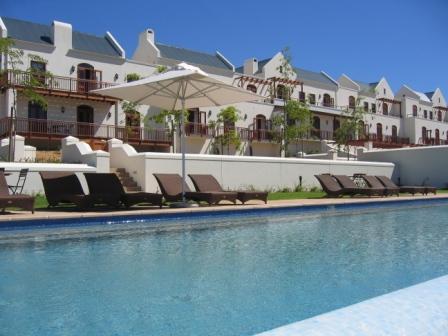 The Lodge
Golf
De Zalze offers a fine mix of parkland holes, its main defences being the water features on several of the holes.
The oak-lined Blaauwklippen River winds its way through the golf estate and comes into play at various intervals.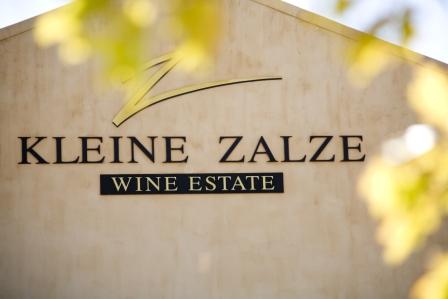 Contact information:
t: +27 (21) 880-0717
e: quality@kleinezalze.co.za
http://www.kleinezalze.co.za
Return from the Kleine Zalze page to What to do in Cape Town homepage