Tokara Winery

Tokara Winery is situated on the crest of the Helshoogte Pass, about 5km from Stellenbosch. The estate offers magnificent views of the Simonsberg Mountains, False Bay, Table Mountain and Idas Valley.

Vineyards

Three farms, each situated in some of the Western Cape's best cool-climate viticulture districts, supply the winery.

The first of these is a 60 hectare combination of properties in and around the winery situated 5km from Stellenbosch.

The other two are "Highlands" in Elgin and "Siberia" in the Hemel-and-Aarde Valley near Hermanus.
Wines Offered

The Premium wine range:

White - Reserve Collection Walker Bay Chardonnay, Reserve Collection Noble Late Harvest, Walker Bay Sauvignon Blanc, White (Semillon), Elgin Sauvignon Blanc and Stellenbosch Chardonnay.
Red - Red (A Cabernet Sauvignon, Merlot and Petit Verdot blend)
The Zondernaam wine range:

White - Sauvignon Blanc, Chenin Blanc, Chardonnay and Rose
Red - Shiraz and Cabernet Sauvignon Blanc
Potstill Brandy

The Winery produces Potstill Brandy made from Chenin Blanc grapes sourced from neighbouring vineyards in a copper Potstill.
The Olive Shed

The Olive Shed produces cold pressed extra virgin olive oil made from various olive varieties.
The olive groves are planted on the steepest slopes of the farm, known historically as De Hel, which is an abbreviation of the Dutch word helling, meaning steep heights.
It was from this Hel, that the Helshoogte Pass nearby derived its name.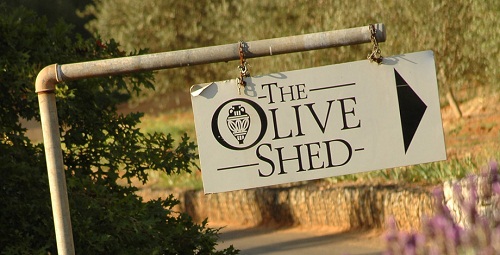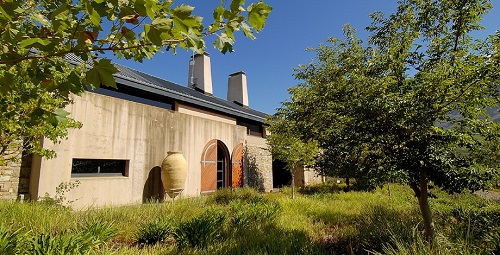 The Restaurant

The Restaurant offers its guests a dramatic view over Stellenbosch and False Bay and the building housing the restaurant is a Cape architectural icon utilizing glass, steel and stone.

The Restaurant is open for lunch Tuesdays to Sundays and for dinner Tuesdays to Saturdays.

The food offered, compliments the wines and their a la carte menu changes every season, while daily specials offer something new and exciting.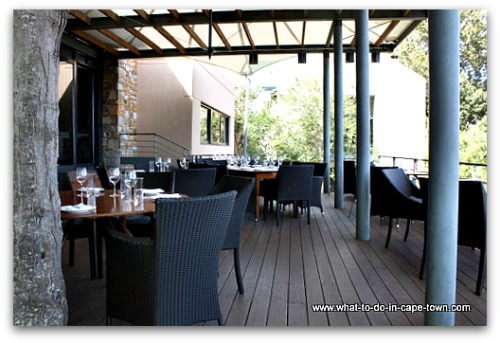 The Delicatessen
The Delicatessen offers a relaxed and child-friendly environment in which to enjoy a breakfast or a light and seasonal lunch. The Deli Shop offers from Tokara's own extra virgin cold-pressed olive oil, kalamata olives and olive paste, to handmade Belgian chocolate truffles, local and imported charcuterie, award-winning South African cheeses and aromatic coffee.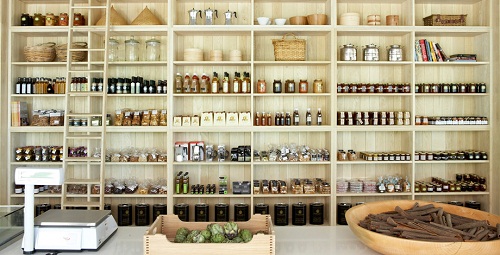 Wine Made Art
Annually in September, the winery celebrates the release of their new vintage wines with works of art made by up and coming artists using red wine.

The Wine Made Art concept was created in 2006 to encourage new and creative methods of incorporating wine experience in art.

Every year a different theme is selected and artists are commissioned to produce paintings according to the theme.
Tokara Winery Page.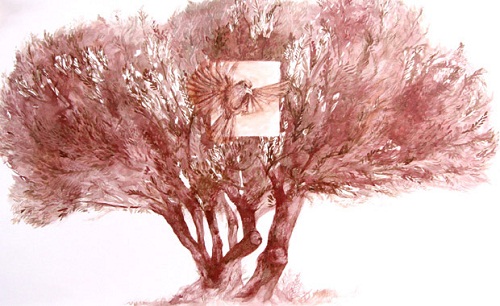 Fine Art
The fine art exhibited in the entrance area to the winery, is curated by Julia Meintjes, who presents three to four exhibitions here each year.

Julia's exhibitions encompass many different media including paintings, sculpture, ceramics, original graphics and other works on paper, as well as the work of indigenous artists crafting media such as pots, beadwork and wire.
www.juliameintjes.co.za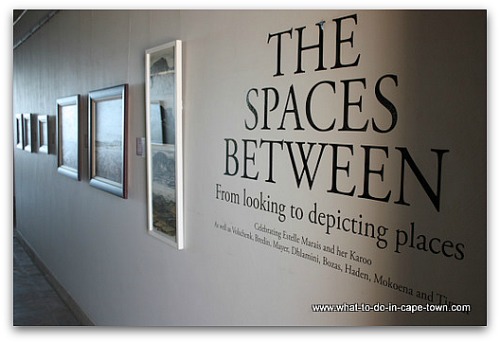 The Clock

Look out for the French turret clock in the wine tasting centre.
Most of this large clock's parts are original and it keeps time accurately.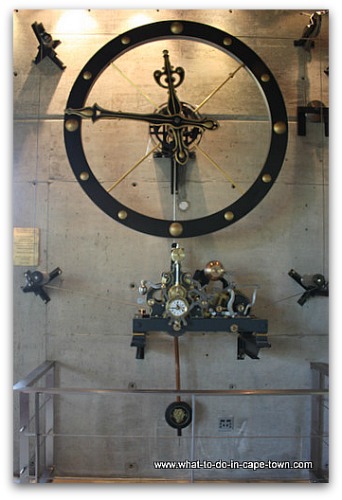 ---
Useful Information:

---
Wine
t: +27 21 808 5900
Tasting hours

Monday - Friday: 09:00 - 17:00
Saturday - Sunday: 10:00 - 15:00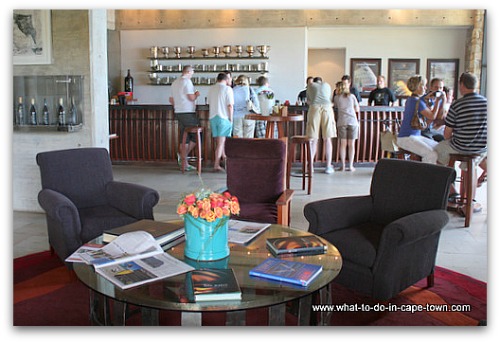 The Olive Shed
t: +27 21 885 1131

Restaurant
t: +27 21 808 5959

http://www.tokara.co.za
---
 Hotel Accommodation Deals: Check Availability
Leave a comment?
comments powered by