Spier Wine Estate
Spier is a wine farm situated in the heart of the Cape Winelands. Art, culture, wine, food, nature and conservation – these are the pillars of the Spier experience.
Wines are core to the business as the award-winning wines that have won global recognition, can attest.
Guests and visitors can taste the fine wine in the wine centre.
The Hotel, built in 2000, is a place in which to relax and unwind.
This 155-bedroom hotel is built on the banks of the Eerste River and has great views of the Helderberg mountains and the vineyards.
A fine collection of African art has been deployed throughout the estate. Visitors can absorb this collection as they stroll around on the estate.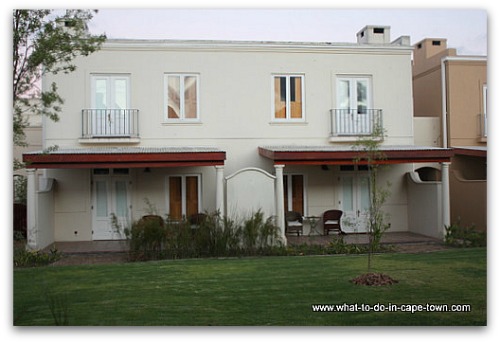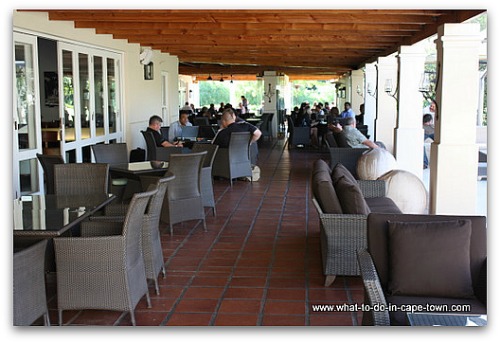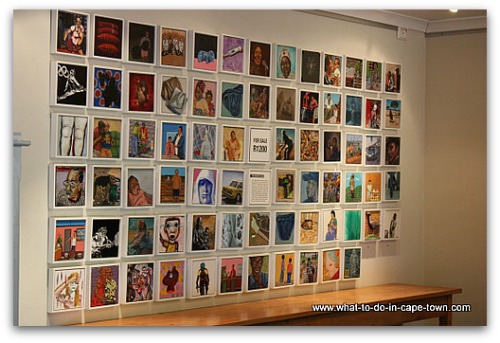 Moyo is a special restaurant. Bedouin tents and gazebos are placed throughout the garden and create a setting similar to a nomadic African village.
One of the highlight when visiting is the traditional face painting of patrons.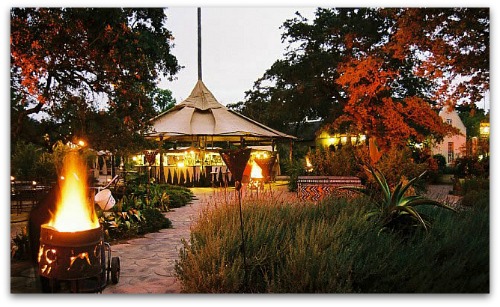 African art and craft can be bought at the craft market.
Moyo Retail supports known African artists, and gives local community projects a platform to showcase their talents.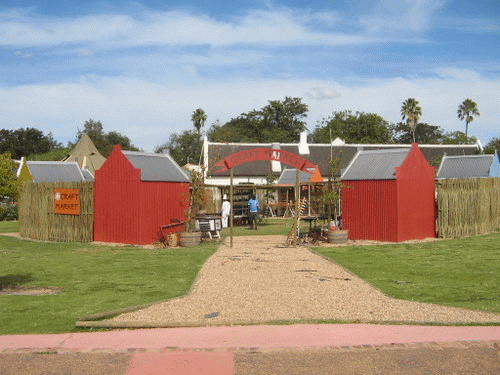 Spier has made land available to a group of hand-raised cheetahs in the care of the Cheetah Outreach Programme.
Cheetah outreach have relocated. Click here for more information
Eagle Encounters
The estate is also home to the Eagle Encounters Raptor Rehabilitation Centre.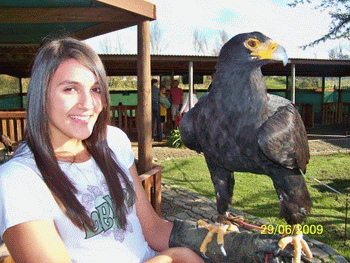 Eagle Encounters is a bird of prey rehabilitation, education, conservation and eco-tourism centre.
As a self-funded, non-profit establishment, Eagle Encounters relies on the income generated by tourism to drive the numerous programmes it offers.
Flying demonstrations are held daily.
Eagle Encounters information

Hours:
09:30 - 17:00 Monday to Sunday
Telephone: 021 858-1826
www.eagle-encounters.co.za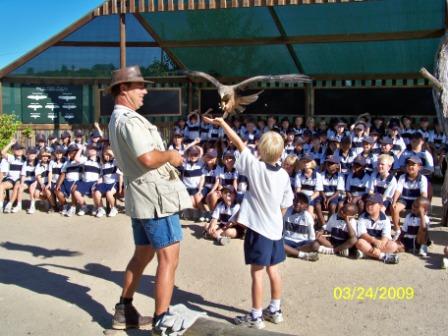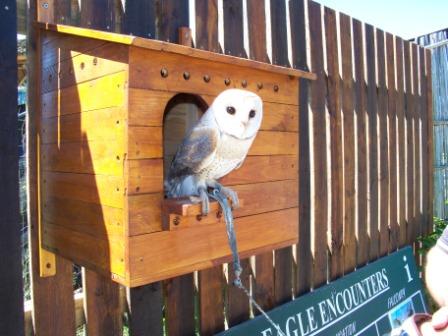 Eagle Encounters - Stellenbosch
(Not Somerset West)
---
The Equestrian Centre lets you experience the Cape Winelands on horseback.
Trail rides are open to all horse riders, regardless of experience.
Supervised pony and cart rides are available on the lawns of the estate for children.


Useful Information
Hotel
Telephone: 021 809 1100
Book at the Spier Hotel
Wine Centre

Hours:
09h00 to 17h00 seven days a week. Tastings between 10h00 and 16h30.
Telephone: +27 (21) 809 1143
www.spier.co.za
Moyo Restaurant

Tel - 021 809 1133
www.moyo.co.za
Equestrian Centre
Hours:
12h00 to 16h00 weekends, public holidays and during peak season.
Or make direct enquiries at the stables.
Tel - 021 881 3683

---
More places to view animals in Cape Town
Cape Town Animals
Boulders Beach | Butterfly World | Cape Point Ostrich Farm | Drakenstein Lion Park|
Cheetah Outreach |  Eagle Encounters | Giraffe House | Imhoff Farm |
Le Bonheur Crocodile Farm | Monkey Town | Two Oceans Aquarium | Tygerberg Zoo |
West Coast Ostrich Farm | World of Birds |
Sit e Map | Legal Disclaimer
---
---