World of Birds, Hout Bay
The World of Birds is the largest bird park in Africa with more than 3000 birds (and smaller animals) on view.
Situated on 4 hectares in the Hout Bay valley, this tropical garden setting with more than 400 species of birds, in more than a 100 aviaries makes a visit worthwhile.
As you walk through the aviaries, you'll see cranes, owls, swans, kites, gulls and many more. This makes for great photography opportunities.
The park also cares for injured birds and has a breeding program.
A selection of birds that can be seen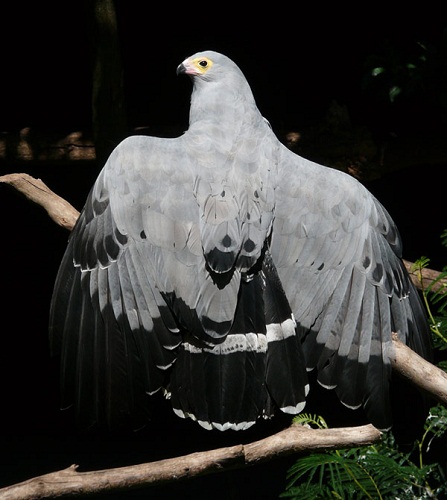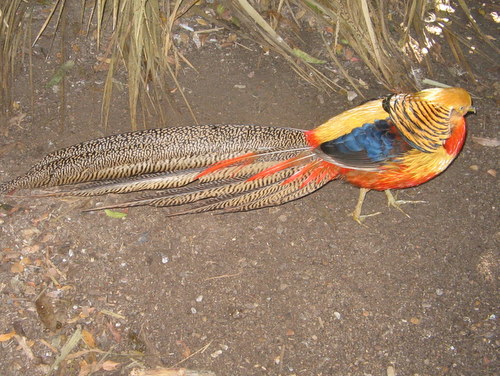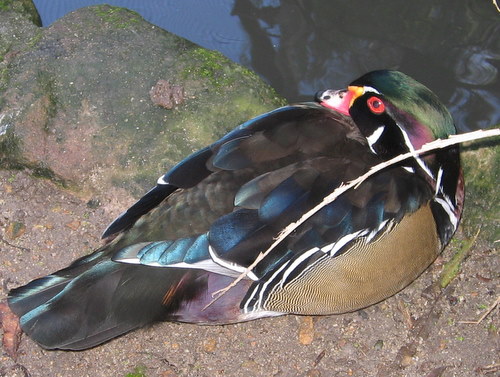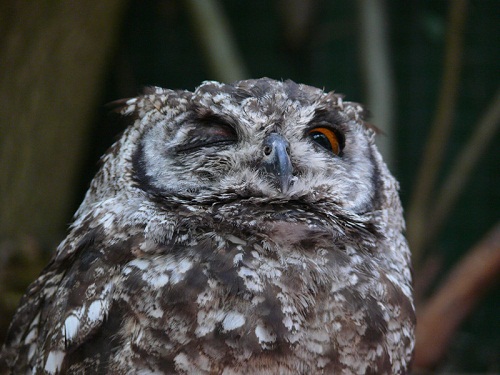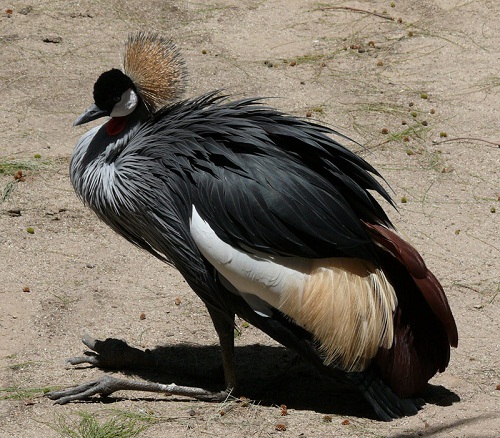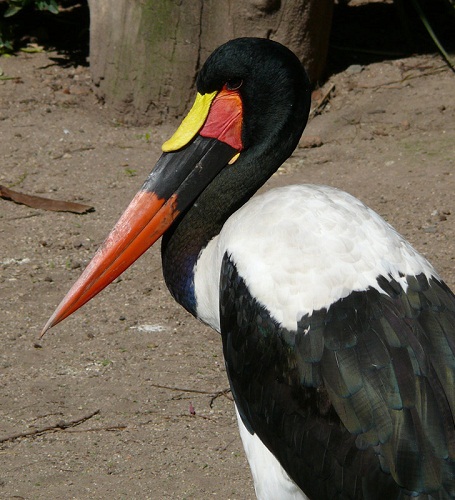 Mammals
Mammals you may see at World of Birds are:
Baboons
Meerkats
Monkeys
Marmosets
Tamarins
Squirrels

Mongooses
Foxes
Genets
Racoons
Guineapigs
Porcupines
Monkey Jungle
In the Monkey Jungle you get to interact with the extremely inquisitive and mischievous squirrel monkeys in a large walkthrough enclosure. They are quick so make sure all your belongings are safely packed away in a bag.
The Monkey Jungle is open from 11:30 - 13:00 and 14:00 - 15:30
Squirrel Monkey Facts:
Their natural habitat is thickets, mangrove swamps and the lower layers and edges of tall forests in South America.
They feed mostly on fruit and insects, relying on their inquisitiveness and speed to catch the insects.
Young infants ride on their mothers back for the first month of life, then begin venturing off to explore and play for increasing periods each day.
They live to about 15 years old in the wild, about 20 years in captivity.
"Baker", an 'astronaut' squirrel monkey, rode into space as part of the United States space program, and returned safely.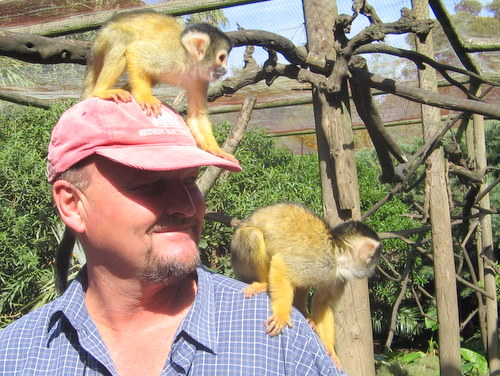 Meerkats
These engaging little creatures, which have been the subject of several books and wildlife documentaries, breed well in captivity. Meesie, had been an abandoned pet and was caught on a busy highway.
Since living at World of Birds she has had two litters of two babies each, to the delight of our staff and visitors.
Their natural habitat is dry, open country with sparse growth, where they dig warrens in the compacted soil, close to water holes used by herds of herbivores.
They spend every night in their warrens, and also stay underground when the weather is very cold.
They eat small rodents and insects and ours are particularly fond of meal worms.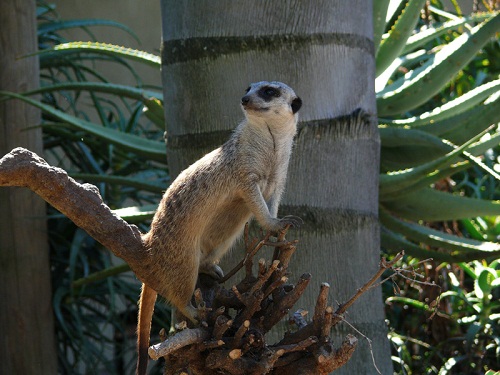 Reptiles
Reptiles that can be seen in the park, include:
Terrapins
Green Iguana
Rock Monitors
Tortoises
Blue-tongued Skinks
Blue-tongued Skink

These skinks are the largest out of the whole skink family, growing up to 50 cm in length. They are found only in Australia, Tasmania and New Guinea. Of course, their name derives from their most prominent feature – their blue tongue!

They are omnivorous, feeding mainly on berries, flowers, insects, spiders, snails and slugs.







Tortoises

There are many different species of tortoises living at the World of Birds. Ranging from Common Padlopers, Angulate tortoises, to the large Leopard tortoises. They can be found in the large Tortoise Sanctuary at the top of the park.

Tortoises eat mainly green leafy plants, as well as fruit and vegetables.




Robin's Nest Cafe
Robin's Nest offers drinks and snacks as well as light meals. You are also welcome to bring your own picnic basket and enjoy a picnic at the Flamingo Terrace right next to the Flamingo enclosure.
---
Useful Information:

---
Hours:
09:00 to 17:00


Website:
www.worldofbirds.org.za


Telephone:
021 790 2730


Location:
Valley Road, Hout Bay
---
Return from World of Birds page to Homepage.
 Hotel Accommodation Deals: Check Availability
Leave a comment?
comments powered by