Two Oceans Aquarium, Cape Town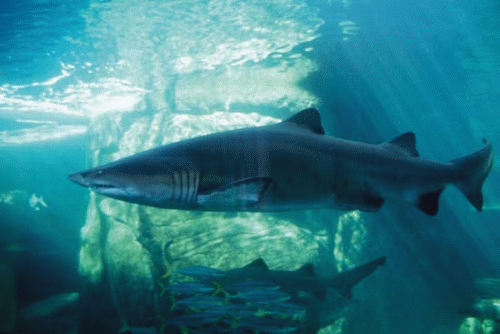 The Two Oceans Aquarium gives one an opportunity to view the marine life that are found in the two oceans surrounding the Southern African coastline.
Situated in the V&A Waterfront, the aquarium offers its visitors the amazing opportunity to explore below the waterline.
Over 3000 living sea animals, including sharks, fishes, turtles and penguins can be seen.
The Indian Ocean Gallery displays fish found in the warmer Indian Ocean, like surgeonfish, damsels and mimic blenny.
Exhibits include the very popular interactive Western clownfish (alias Nemo) exhibit, honeycomb eels and a coral exhibit.
This gallery also features a 3m-wide cylindrical exhibit showcasing the dazzling colours of Indian Ocean fish.

The Atlantic Ocean Gallery showcases life in the colder Atlantic Ocean. There is a special touch pool where anemones and urchins can be touched.
This gallery also features the endangered Knysna seahorse and an overseas visitor, the alien-like giant spider crab.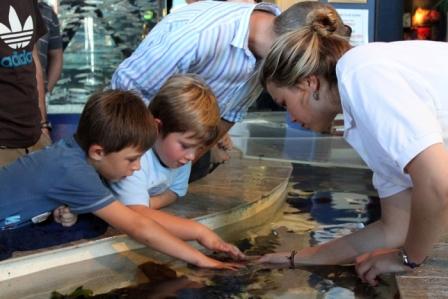 My favourite exhibit is the Kelp Forrest display, where you can see three giant species of kelp and local fish like galjoen (South Africa's national fish), white steenbras and maasbanker.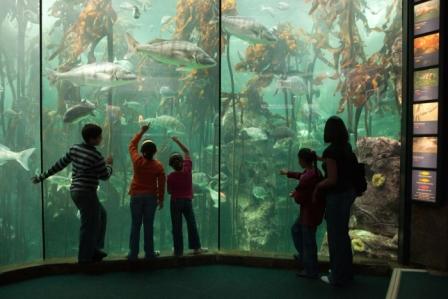 The Predator Exhibit gives one the opportunity to see loggerhead turtles, ragged tooth sharks and giant manta rays.
This 2-million-litre exhibit also showcases an impressive collection of predatory fish from the South African south coast. These include shoals of yellowtail, garrick, dusky kob and black musselcracker.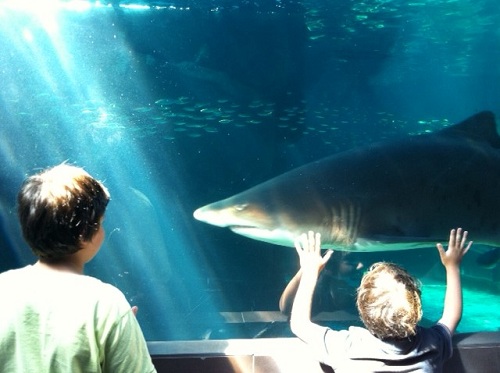 The Sappi River Meander traces the journey of a pristine river,from its mouth, to its origin high up in the mountains.
This exhibit boasts a ten-year-old milkwood forest, a breeding colony of African penguins, rockhopper penguins, African black oystercatchers and a wide selection of freshwater fish, indigenous and alien, to our Western Cape rivers.
A bird hide allows one to relax whilst viewing this riverine environment.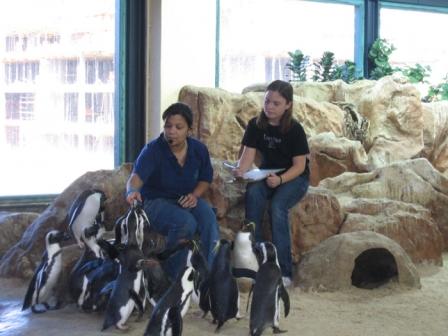 Shoreline Café is not only committed to serving seafood from sustainable fisheries, but has adopted a number of other green initiatives in order to reduce its impact on the environment.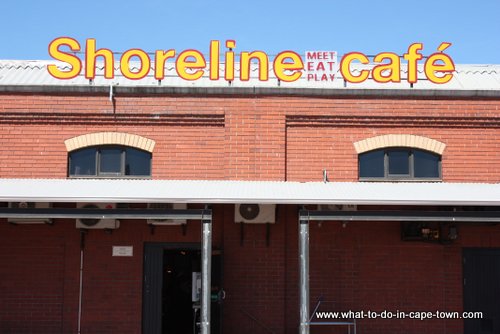 ---
Top tip 1

The best time to visit Two Oceans Aquarium, is the feeding times, which is:
Predator gallery - 15:00 daily
Penguins - 11:30 & 14:30 pm daily
Kelp Forrest fish - 12:00 on Wednesdays and Saterdays.

Top tip 2

If you are an open-water qualified diver, you can join the staff when they feed the fish in the Kelp Forrest. You can also dive in the Predator tank if you are up to it!!!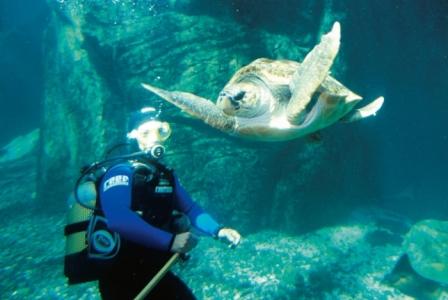 ---
Useful Information:

Hours:
Open 10:00 - 17:00 daily
Closed Workers Day and Christmas Day

Website:
www.aquarium.co.za

Telephone:
021 418 3823

Location:
V & A Waterfront
---
Return from the Two Oceans Aquarium page to Homepage.

 Hotel Accommodation Deals: Check Availability
Leave a comment?
comments powered by