Tygerberg Zoo
Tygerberg Zoo is the only Zoo in the Western Cape and is situated approximately 29 km from Cape Town and 20 km from Paarl.
The zoo lies on 24 hectares of land and have approximately 120 enclosures ofvarying sizes.
The collection houses approximately 260 species comprising 1 400 species. One of their specialities are mini antelope which includes duiker, suni and grysbok.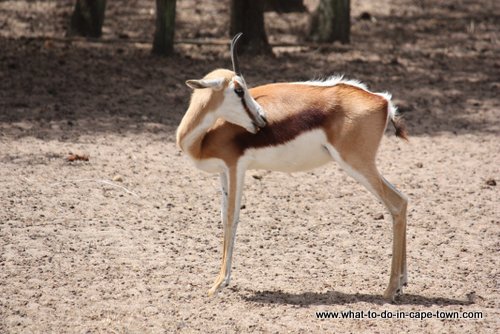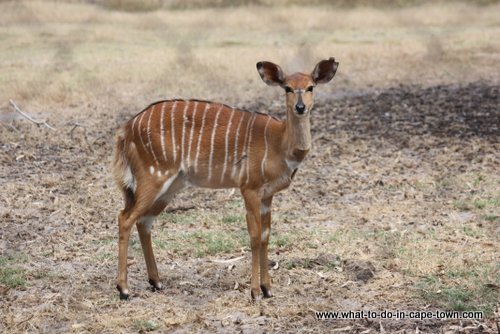 The primate collection comprises of 22 species ranging in size from marmosets to chimpanzees.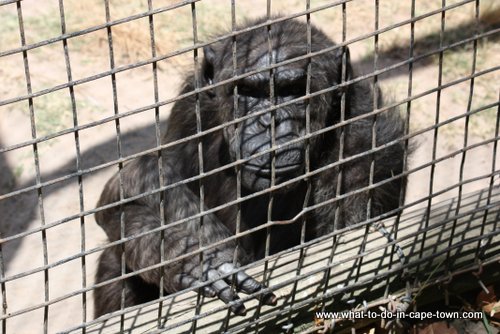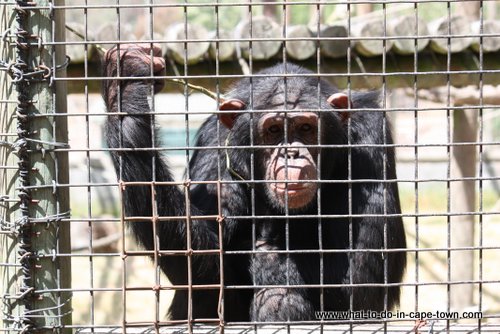 This is not the typical zoo where all animals are kept in cages,Many roam free in larger enclosures.
The free-ranging white storks for example produces up to 10 chicks a year and does not migrate to Europe.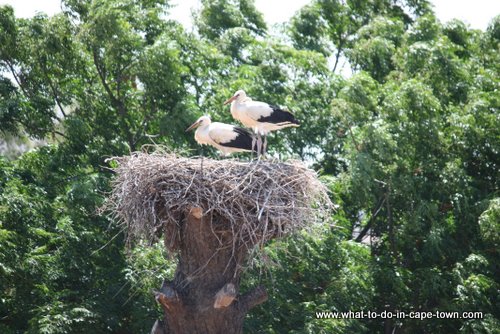 The zoo specializes in the breeding of rare and endangered wildlife.
It is home to lions, tigers, zebra, cheetahand bears. In total: 61 mammal species, 160 bird species and 63 reptile species.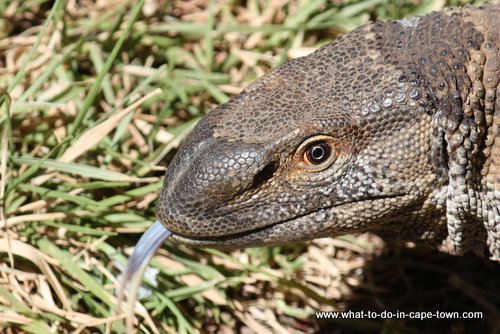 | | |
| --- | --- |
| | |
| Lion | White Lion |
Adoption of animals
As it is a private zoo, funds have to be generated by other means over and above normal visitors.
The adopt an animal project allows you to adopt an animal for a 12-month period and have the first option to adopt any young born during this period.
Not only will you be able to name the animal, you can also have a plaque added to the enclosure. Companies can even have their logo added.
Friends of Tygerberg Zoo
By becoming a friendof the zoo, you have free access to the zoo for a for a 12-month period.
A visit to the zoo is definitely worth a visit and offers a great day of entertainment.
For younger children there is the children's farmyard and there is a shop where you can purchase refreshments.
| | |
| --- | --- |
| | |
| Brown Bear | Tiger |
Useful Information
Hours:
09:00 - 17:00 (Every day of the year)


Website:
www.tygerbergzoo.co.za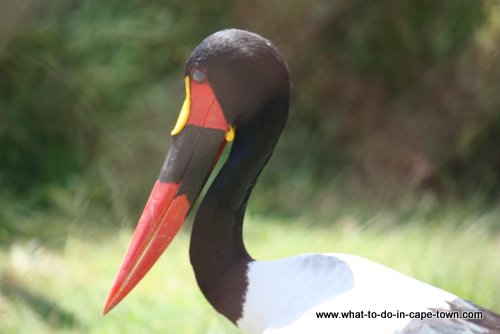 Telephone:
021 884 4494


Location:
Take the N1 Highway towards Paarl. Take the exit 39 turnoff.
Turn left at the T-junction and then turn left at the first road. The Zoo is on your left hand side.

More places to view animals in Cape Town
Cape Town Animals
Boulders Beach | Butterfly World | Cape Point Ostrich Farm | Drakenstein Lion Park|
Cheetah Outreach | Eagle Encounters |Giraffe House | Imhoff Farm |
Le Bonheur Crocodile Farm |Monkey Town |Two Oceans Aquarium |Tygerberg Zoo |
West Coast Ostrich Farm |World of Birds |
---
---
Return from Tygerberg Zoo page to What to do in Cape Town homepage