Giraffe House Wildlife Awareness Centre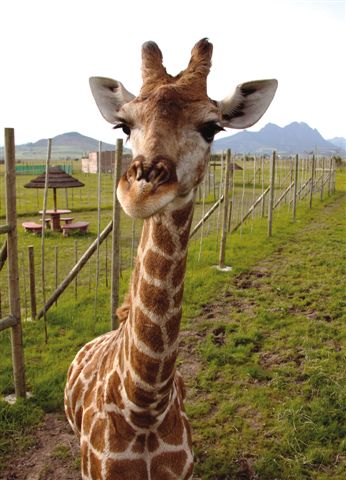 The Giraffe House Wildlife Awareness Centre provides easy access to some wonderful wildlife and bird species.
"We have the smallest antelope in the world, the blue duiker as well as the largest antelope in the world, the eland. We have the tallest animal in the world - the giraffe - as well as the largest and meanest reptile in Africa, the Nile crocodile."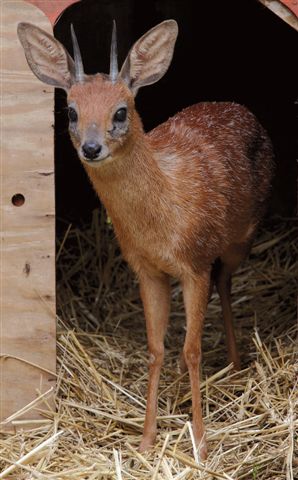 Focusing mainly on African wildlife, they aim to provide a place for people to enjoy a family picnic, whilst experiencing and learning about animals and conservation.
Education is their primary focus, and they cater for preschool and school groups.
Guided tours will be available on request.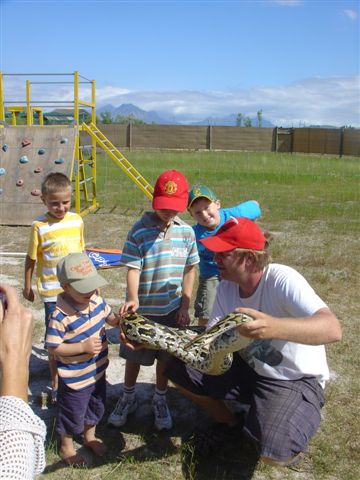 Jungle gyms and a giraffe jumping castle are available allowing the family an opportunity to spend affordable quality time together outdoors.
There is no restaurant on the premises, but a refreshment kiosk supplies snacks and something to drink. Visitors are welcome to bring a picnic basket.
Giraffe House is also a fun kiddies party venue.
Daily animal encounters will be presented at 11am, 1pm and 3pm. Please contact them to confirm shows on Monday-Friday as show times may vary according to school visits or large groups visiting.
No credit card facility available.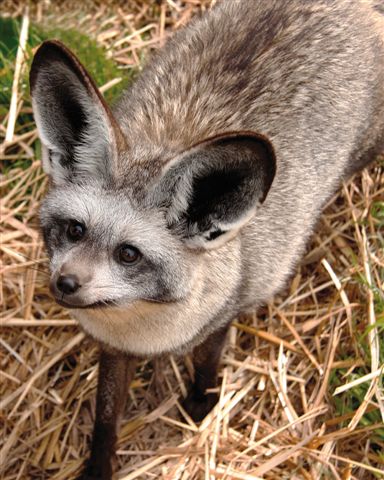 ---
Useful Information:

---
Hours:
09:00 - 17:00 daily
Closed Christmas Day

Website: www.giraffehouse.co.za
Telephone: 021 884 4506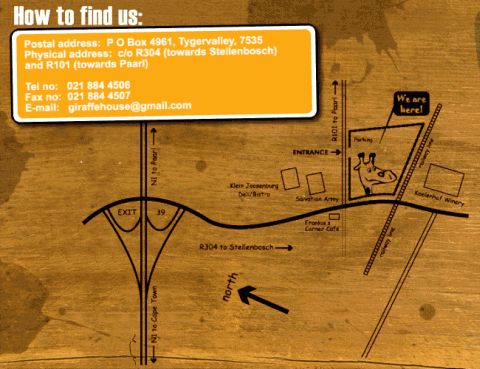 ---
More child-friendly attractions
---
Cape Town offers a great variety of adventure activities, from diving to flying from Cycling to surfing and lots more.
More places to see animals and all the parks, reserves and private reserves in and around Cape Town.
Bugz Family Playpark is the largest outdoor and indoor play park in the Western Cape and is geared to entertain two to ten year olds.
The aim of Cape Town Science Centre is to provide children with interactive displays and activities showing that subjects like science, mathematics and technology can be fun!
The Cool Runnings toboggan track is made of stainless steel. A ride takes 6 minutes speeds of up to 40km/h can be reached.
Cape Town have many centres offering horse riding lessons, outrides and various other activities.
The Cape Town Museum Route is dominated by museums under the curatorship of Iziko. Their are however many excellent private museums as well.
The places to pick strawberries in Cape Town are all in the Stellenbosch region. You are provided a container which you have to fill with as many as you can.
Return from the Giraffe House page to Homepage.
 Hotel Accommodation Deals: Check Availability
Leave a comment?
comments powered by