The Iziko Slave Lodge Museum
© Iziko Museums (Photo Carina Beyer)
The Slave Lodge is a permanent museum of slavery and uses the building itself as a significant artefact.
The focus of the exhibits aim to increase awareness on issues such as human rights, equality, peace and justice.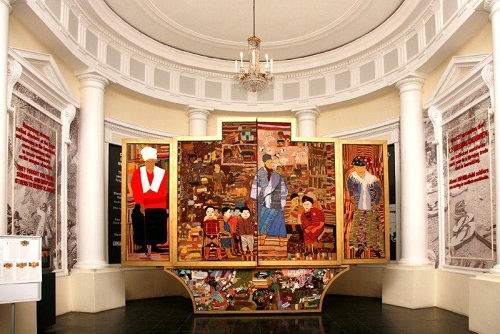 © Iziko Museums (Photo Carina Beyer)
At the orientation centre on slavery at the Cape, an audio guide takes the visitor on a tour of the history of the site itself.
Other galleries show that the Cape was an integral part of the Indian Ocean slave trade route – slaves were brought to the Cape from four main areas - Indonesia, India-Ceylon, Madagascar and Mozambique.
One exhibit shows the cramped conditions of slaves aboard a slave ship, such as the Meermin. This was one of several ships sent by the Cape VOC authorities in the 18th century to Madagascar, to trade with local rulers and obtain slave men, women and children for Cape Town.
The "Slave Room" uses sound, projected images and animation to take visitors into the dark and oppressive conditions of slaves' lives in the Slave Lodge.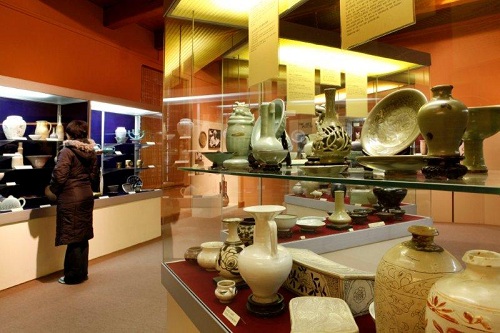 © Iziko Museums (Photo Carina Beyer)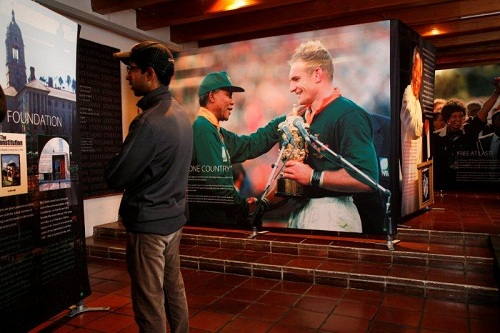 Mandela Exhibition © Iziko Museums (Photo Carina Beyer)
Useful Information
Hours:
Open 10:00 - 17:00 daily
Closed Workers Day and Christmas Day



Website:
www.iziko.org.za/museums/slave-lodge



Telephone:
021 460 8242



Location:
Corner Adderley & Wale Streets, Gardens, Cape Town


---
More museums in Cape Town
Cape Town Museums | South African Museum | National Gallery | Michaelis Collection | Rust en Vreugd | Koopmans de Wet House | Bertram House | Maritime Centre | District Six Museum | Franschhoek Motor Museum | Gold of Africa Museum | Heart of Cape Town Museum | Irma Stern Museum | Rust en Vrede Clay Museum | SA Jewish Museum | Stellenbosch Village Museum | Chavonnes Battery Museum | Cape Medical Museum
---
---
Return from Slave Lodge page to What to do in Cape Town homepage