S.A. National Gallery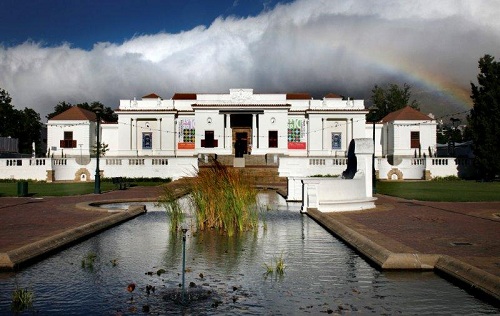 © Iziko Museums (Photo Carina Beyer)
The S.A. National Gallery is South Africa's premier art museum.
The gallery houses an outstanding collection of South African, African, British, French, Dutchand Flemish art.
Selections from the Permanent Collection change regularly to enable the museum to have a full programme of temporary exhibitions of paintings, works on paper, photography, sculpture, beadwork, textiles and architecture.
These temporary exhibitions provide insight into the extraordinary range of beautiful art in this South Africa and the rest of the African continent.
This program is complemented by a range of temporary visiting exhibitions.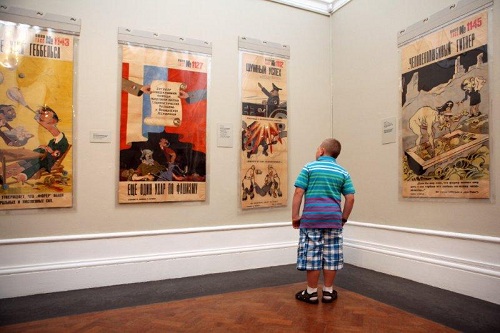 Russian Posters Exhibition © Iziko Museums (Photo Carina Beyer)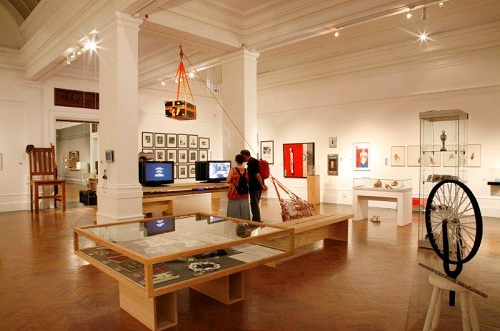 Dada South Exhibition © Iziko Museums (Photo Carina Beyer)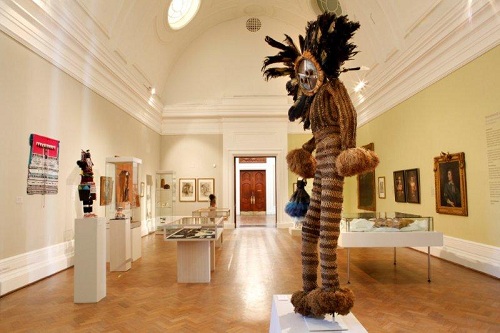 Imagining Beauty Exhibition © Iziko Museums (Photo Carina Beyer)
Useful Information
Hours:
Open 10:00-17:00 Tuesday to Sunday
Closed Mondays, Workers Day and Christmas Day


Website:
www.iziko.org.za/museums/south-african-national-gallery


Telephone:
021 467 4660


Location:
Government Avenue, Company's Garden, Cape Town


TALKING GUIDE by the Taj Hotel, Cape Town
THE GALLERY SHOP
The Gallery Shop sells traditional and contemporary South African craft.
Articles include embroidered textiles, handcrafted ceramics, basketry, telephone wire products and fine beadwork.
All products are handmade and of outstanding quality.

The work of Queenbead, a community empowerment project in Crossroads, is on permanent display.
The Gallery Shop supports community projects and Aids organisations.
Open from 10h00-17h00, Tuesday to Sunday.
Tel. 021 467 4664
---
More Cape Town Art Galleries and Museums
Cape Town Art
National Gallery | Michaelis Collection  | Rust en Vreugd | Association for Visual Arts
| Bromwell Mall |  Irma Stern Museum | Rust en Vrede | Atlantic Art | Worldart Gallery
Waterkant Gallery | iArt Gallery | G2 Art Gallery | Cape Gallery
Raw Vision Gallery | Erdmann Gallery | The Photographers Gallery | 34 Long Art Gallery
---
---
Return from the S.A. National Gallery page to What to do in Cape Town homepage