Erdmann Contemporary & The Photographers Gallery za
by Heidi Erdmann
(Cape Town, South Africa)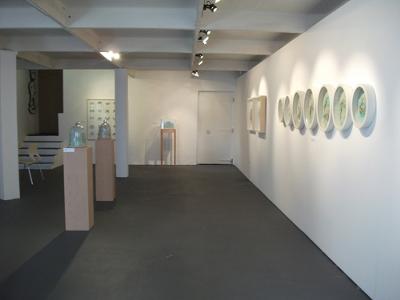 Heidi Erdmann launched thePHOTOGRAPHERSgalleryZA in 2001 to create a platform for new innovations in contemporary South African photography.


The focus was to uncover talents working in new styles and pushing the boundaries of the medium of photography.
thePHOTOGRAPHERSgalleryZA has hosted several international exhibitions,including solo exhibitions for Nicola Samori, Greta Frau, Nicola Vinci, Laurina Paperina and Joke van Katwijk.
thePHOTOGRAPHERSgalleryZA is a niche gallery, focussing on
mid career artists and promoting limited edition print sales.
The gallery also handles rare and first edition photographic books.
ERDMANNCONTEMPORARY was launched in 1999 to promote contemporary comic art. In addition to comic art the gallery also represents a small and select group of painters, sculptors and printmakers.
The gallery space was opened at the beginning of 2004 and remains dedicated to the promotion of artists working in these particular genres.
ERDMANNCONTEMPORARY has working relationships with several European based galleries.
Contact details:
63 Shortmarket Street
Cape Town
8001
t: +27 21 422 2762
photogallery@mweb.co.za
www.erdmanncontemporary.co.za
What to do in Cape Town homepage
---

More Cape Town Art Galleries and Museums
Cape Town Art
National Gallery | Michaelis Collection | Rust en Vreugd|
Association for Visual Arts
|Bromwell Mall|
Irma Stern Museum|Rust en Vrede|Atlantic Art|Worldart Gallery
Waterkant Gallery|
iArt Gallery|G2 Art Gallery|Cape Gallery
Raw Vision Gallery|
Erdmann Gallery|The Photographers Gallery|34 Long Art Gallery

Site Map|Legal Disclaimer