Rust-en-Vrede Art Gallery and Clay Museum
The Rust-en-Vrede is an Art Gallery that hosts works of art by established and emerging artists, as well as a clay museum.
Originally built as a prison and police headquarters, the building is run as an Arts and Culture centre by the Durbanville Cultural Society.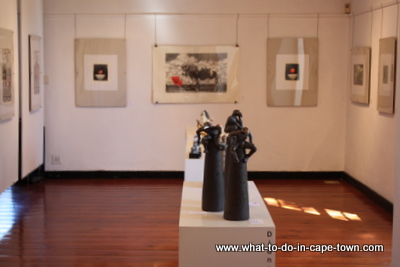 An Exhibition
The Rust-en-rede art gallery has three exhibition spaces with the main gallery consisting of two rooms - Salon A and Salon B. Salon C is in the entrance room, which is a more informal space used for small exhibitions.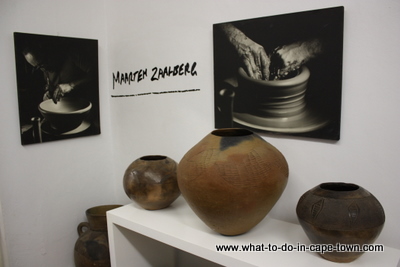 The Clay museum contains a collection of South African ceramics representing the various techniques of making, decorating and firing.
The exhibition changes frequently and includes the Oude Meester Collection, Linn ware and ethnic pottery.
More images from the clay museum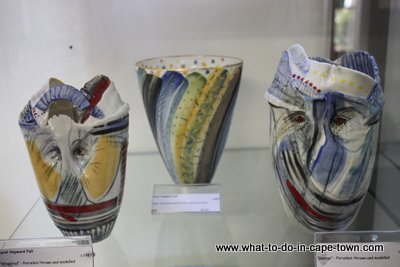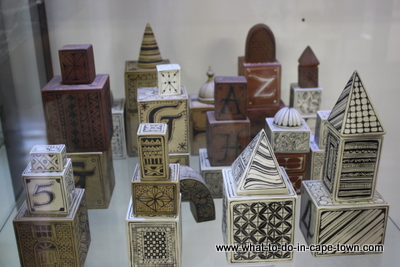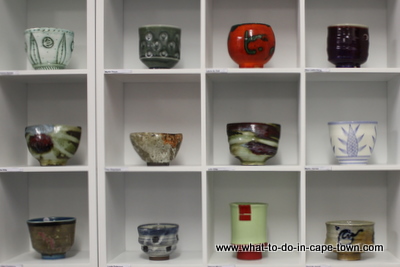 Painting, Etching, Mosaics and Beading classes are given by independent tutors at the Art Studio.
Grace Jewels is a small studio creating beautiful handmade beaded jewellery, candle stands, lampshades and more
Contact: René Ras @ 082 4421710
Bloom is a flower studio and the contact is:
Rozanne on 082 7823026 or 021 975 8581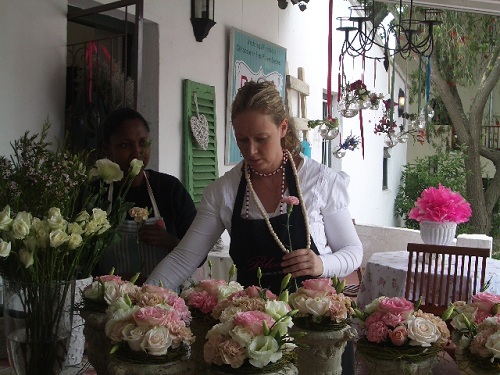 Whitehorn Jewellery is where qualified goldsmiths, Marc and Ilke Whitehorn create exquisite jewellery and they also repair jewellery.
Contact: Marc @ 0832544078
The menu at the Rust-en-Vrede Art Cafe have recently been changed to suit the season and daily blackboard specials will leave you spoilt for choice.
There is room inside, where the elegant style complements the food, or a wide patio where you can soak up the sun or enjoy the dappled shade under the 100 year old tree.
Opening times are:
Monday to Friday: 07:30 - 17:00
Saturday: 08:00 - 14:00
Sundays: Closed
Open on Public holidays 08:00 - 14:00 and for functions and special occasions.

Contact: Marianne du Toit at 021 975 7949 or 082 491 8290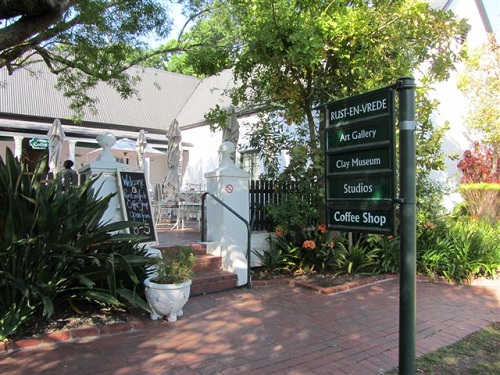 Useful Information
Hours:
09:00 - 17:00 Monday - Friday
09:00 - 13:00 Saturday


Website:
www.rust-en-vrede.com


Telephone:
021 976 4691


Location:
10 Wellington Road, Durbanville


---
More Cape Town Art Galleries and Museums
Cape Town Art
National Gallery | Michaelis Collection  | Rust en Vreugd | Association for Visual Arts
| Bromwell Mall |  Irma Stern Museum| Atlantic Art | Worldart Gallery
Waterkant Gallery | iArt Gallery | G2 Art Gallery | Cape Gallery
Raw Vision Gallery | Erdmann Gallery | The Photographers Gallery | 34 Long Art Gallery
---
---
Return from the Rust en Vrede page to What to do in Cape Town homepage