The Rust en Vreugd Museum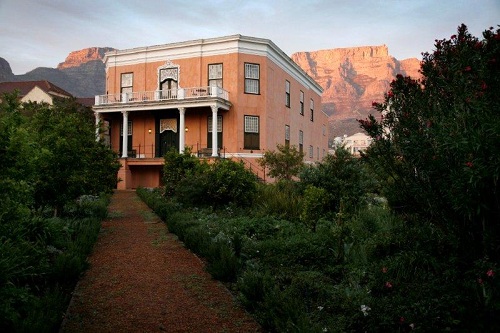 © Iziko Museums (Photo Carina Beyer)
Built in 1778, the Rust en Vreugd Museum is generally accepted to be the finest surviving example of eighteenth-century urban architecture in the country.
The delicately carved Rococo-styled fanlight above the main door is said to be the work of the German-born sculptor, Anton Anreith.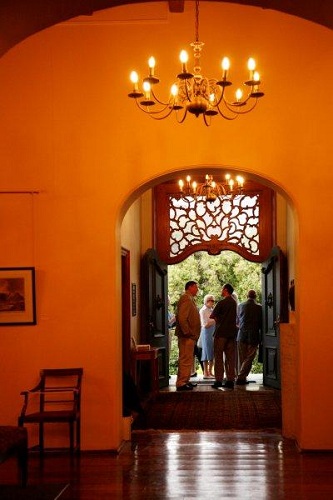 © Iziko Museums (Photo Carina Beyer)
This graceful home is complemented by the period-style garden which was declared a heritage site in 1940.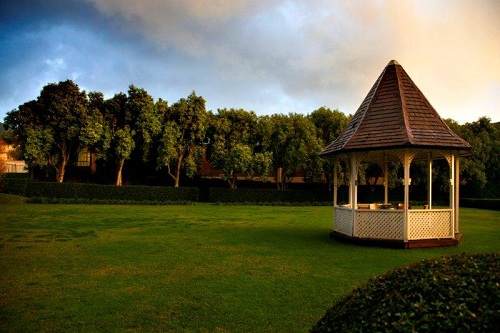 © Iziko Museums (Photo Carina Beyer)
The the art on paper – prints, drawings and watercolours - of the William Fehr Collection is exhibited here.
The collection reflects the outlook and aesthetics of a single collector, William Fehr (1892–1968) and the portion of the collection at Rust en Vreugd, was presented by William as a gift to the nation.
The artefacts including the art works date from the late seventeenth to the early nineteenth century, the period of Dutch colonial settlement and, after 1795, the era of British occupation.
The art works in particular constitute a uniquely rich and important resource for many aspects of the history of the period.
The oil paintings, furniture and decorative arts of the collection is housed at the Castle of Good Hope, Cape Town's oldest building.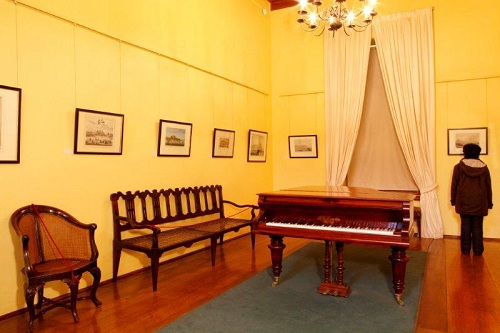 © Iziko Museums (Photo Carina Beyer)
---
Useful Information:

---
Hours:
Open Tuesday to Thursday: 10:00 - 17:00
Closed Friday to Monday and public holidays


Website:
www.iziko.org.za/museums/rust-en-vreugd


Telephone:
021 464 3280


Location:
78 Buitenkant Street, Cape Town
---
More museums in the area
---
Bertram House

A collection of English porcelain, but also including fine examples of Chinese export porcelain. Also a superb collection of English Furniture.
Bo-Kaap Museum

The Bo-Kaap Museum is situated in the Bo-Kaap and tells the story of the local Islamic culture and heritage.
Koopmans de Wet House

This house museum houses some of the best pieces of Cape furniture and silver and a priceless collection of ceramics.
Michaelis Collection

A world-renowned selection of Nederlandish art from the seventeenth-century including works by Frans Hals, Jan Steen and Jacob Ruisdal.
National Gallery

South Africa's premier art museum housing an outstanding collection of South African, African, British, French, Dutch and Flemish art.
Slave Lodge

The Slave Lodge is a permanent museum of slavery the focus of the exhibits aim to increase awareness on issues such as human rights, equality, peace and justice.
South African Museum

This museum is well known for its huge natural science and social history collections.
Return from Rust en Vreugd page to Homepage.
 Hotel Accommodation Deals: Check Availability
Leave a comment?
comments powered by