Franschhoek Motor Museum
The Franschhoek Motor Museum offers visitors the opportunity to view more than 100 years of motoring history.
Situated on the beautiful L'Ormarins Estate, one can view an unique collection of vehicles, motorcycles and other memorabilia.
The collection exceeds 220 vehicles - from the 1898 Beeston Motor Tricycle to a 2003 Ferrari Enzo supercar.
Exhibits are rotated regulary and at any time, at least 80 vehicles will be on display in four de-humidified halls.
Displays are presented in a chronological order:
Antique - pre 1905
Veteran - 1905 to 1918
Vintage - 1919 to 1945
Post 45 - 1946 to 1960
Post 60 - 1961 to present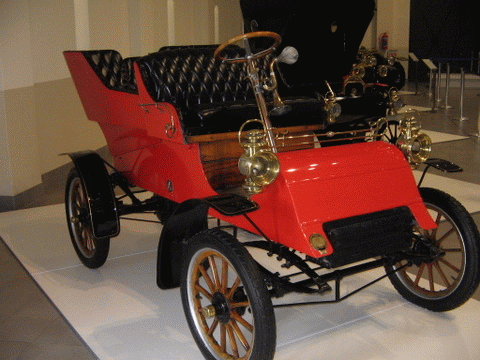 ---
Useful Information:

---
Hours:
10:00 – 17:00 Monday to Friday (last admittance 16:00)
10:00 - 16:00 Saturday and Sunday (last admittance 15:00)
Website:
www.fmm.co.za
Telephone:
021 874 9000
Location:
L'Ormarins Wine Estate, Franschhoek Wine Route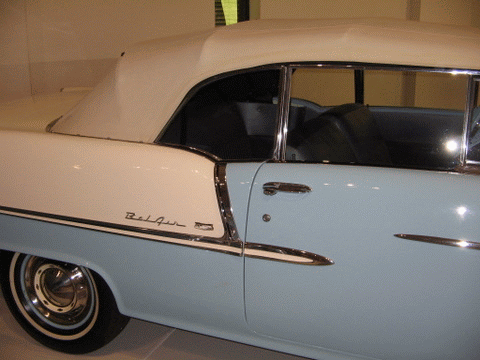 Redakteur se opmerkings:
Is die museum regtig die moeite werd om te besoek?
Ja beslis. Veral as jy net 'n effense waardering vir en /of belangstelling in motors het.
Onthou dis 220 plus motors waarvan jy ongeveer 80 op 'n slag sien. Die uitstallings word gereeld geroteer, so jy nie sien nie met elke besoek dieselfde motors nie.
Die toegangsgeld gaan niemand ook ryk maak nie. Veral as jy sien hoeveel moeite word met die instandhouding van nie net die motors nie, maar ook die uitstallokale gedoen.
Hierdie motormuseum kry 'n entoesiastiese "ja gaan maak 'n draai" by my!
Franschhoek Motor Museum page.
---
Some of my favourite vehicles (Click to enlarge)
---
1970 CADILLAC DE VILLE 

1967 FORD MUSTANG

1976 VOLKSWAGEN BEETLE

1957 MESSERSCHMITT KR200 KABINENROLLER

Images: Franschhoek Motor Museum

1955 CHEVROLET BEL AIR 

1964 MERCEDES-BENZ 230S 

1941 PACKARD 110 DELUXE
Return from Franschhoek Motor Museum page to Homepage.
---
Western Cape Accommodation
---
Recommended Cape Town City Centre Hotels
Franschhoek Accommodation
Compare and save with budget deals for accommodation in Franschhoek. Find a wide range of accommodation including Franschhoek Country Houseand Le Franschhoek Hotel & Spa.
Franschhoek Accommodation - Click here
Gordon's Bay Accommodation
Find the best rates for accommodation deals in
Gordon's Bay. Search and compare major accommodation booking engines to find the best deals for hotels like Celtic Manor RetreatandSunset Manor Guest House in Gordon's Bay.
Gordon's Bay Accommodation - Click here
Stellenbosch Accommodation
Search for the cheapest accommodation in Stellenbosch, including Asara Wine Estate, Dekraal Country Lodge, D'Ouwe Werf Hotel and Lanzerac Hotel & Spa. Book the cheapest accommodation here.
Stellenbosch Accommodation - Click here
 Hotel Accommodation Deals: Check Availability
Leave a comment?
comments powered by