District Six Museum, Cape Town

The District Six Museum is dedicated to the history in time when a community of 60 000 people were forcibly removed to barren outlying areas known as the Cape Flats, and their houses were flattened by bulldozers.
Originally, the area was a mixed community of freed slaves, merchants, artisans, labourers and immigrants with close links to the city and the port.
As the more prosperous moved away to the suburbs, the area became the neglected ward of Cape Town. In 1966, it was declared a white area under the Group areas Act of 1950.
The Government made areas available to the residents and those that did not want to move, were removed by force. By 1982, the life of the community was over.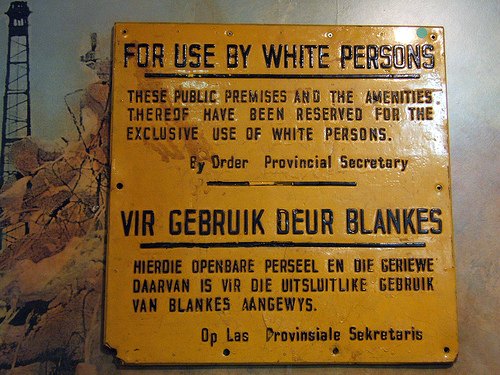 Image by timparkinson
This Museum, works with the memories of these experiences and with the history of forced removals more generally.
Although the Museum was initially started as a community space for ex-residents to gather and meet, it has now become a space that tells the story of District Six to visitors to Cape Town.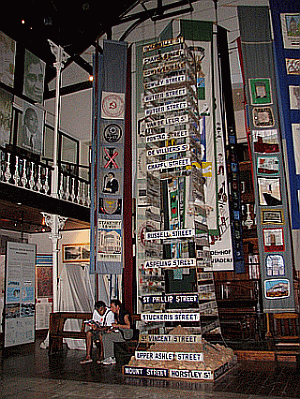 Image by carminenyc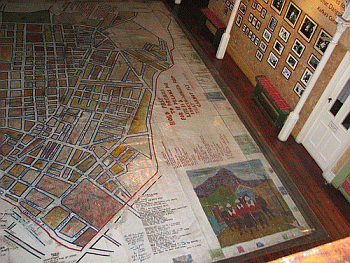 The museum has been designed in such a way that a visitor can wander in off the street and take a self guided tour, but more importantly a visitor can also make use of the privilege of taking a tour with an ex-resident of District Six. It is an amazing experience to hear the personal recollections of these ex-residents.
The museum also offers a guided tour of the area, conducted by an ex-resident, either as a walking tour or in a vehicle.
These site tours MUST be booked in advance. To book a tour please call the Museum on 021 466 7200. A minimum of 10 people per group is required.
Visitors can also walk into the open space by themselves and get a sense of the magnitude of the destruction that took place.
The site has been nominated as a National Heritage Site and is therefore a conservation area and should be treated with sensitivity and respect.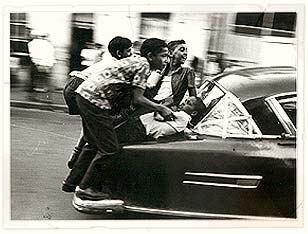 Fields of Play
In 2008 the District Six Museum opened an exhibition about the far-reaching impact of forced removals on football associations and clubs in Cape Town.
The exhibition, entitled Fields of Play is about football memories and portrays the history of football since the game was played on Greenpoint Common.
Football administrators, players, referees and spectators share their memories and stories, bringing to life the rich history.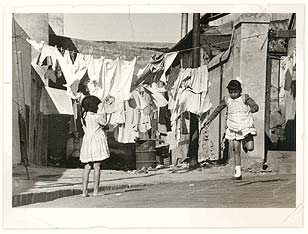 The Coffee Shop
Visitors can enjoy coffee, tea, juices, and traditional koe'sisters.
Hours:
0900 - 14:00 on Mondays
09:00 - 16:00 from Tuesday to Saturday.
---
Useful Information:

---
Hours:
Mon: 09:00 to 15:00
Tues- Sat: 09:00-16:00


Website:
www.districtsix.co.za


Telephone:
021 466 7200


Location:
25A Buitenkant Street, Cape Town
---
Return from District Six Museum page to Homepage.

 Hotel Accommodation Deals: Check Availability
Leave a comment?
comments powered by