Lauren Fowler
Q: Tell us more about your business– how it started and what it does?

I am an illustrator, graphic designer and thing maker. My main focus of my work is illustration and graphic design but I enjoy making handmade products such as cross stitch wall hangings, knitting, feather earrings, necklaces etc.

Q: Where can we find out more about what Lauren has to offer?

You can visit my website at www.laurenfowler.co.za or keep up to date on my blog.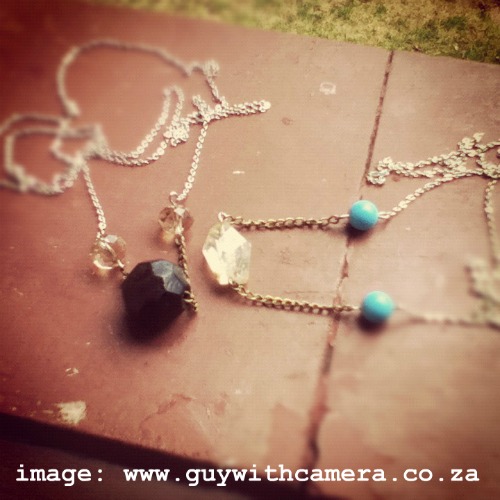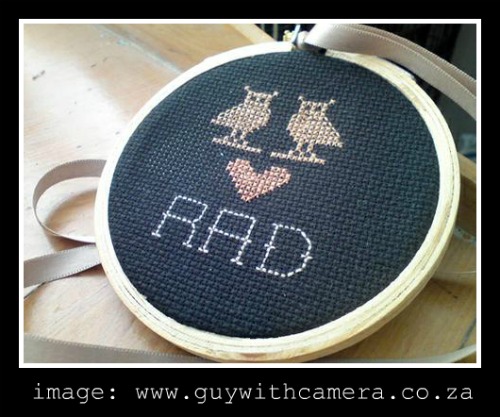 Q: The one attraction in Cape Town that you never will get tired of visiting?
I love the city centre, there's so much activity and new shops and coffee spots to experience.
All of our
beaches
are most attractive and walking up Table Mountain is still a special experience.
The place I visit most of though, is De Waal Park where we walk our dog.
Q: One spot in Cape Town where you relax – any place.
I like to unwind with friends at
&Union
on Bree Street. They have a divine selection of local wines and tasty craft beer.
Q: If you had one day to show a friend from overseas something in Cape Town, where will you take him and why?
One day isn't enough to experience Cape Town! But fine. I'd take him to
C'est La Vie
in Kalk bay for a coffee and a breakfast, then we'd walk into the tidal pools at Dalebrook.
I then take him to town where we'd jump on some bicycles, ride through the
Company Gardens
and show him all the cool little coffee shops and boutique stores in town.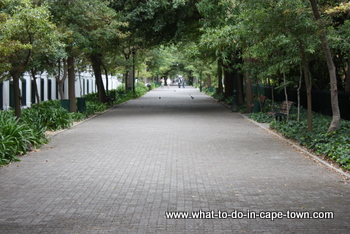 For a snack, we will have lunch at
Clarke's
in Bree Street where we'd eat cheeseburgers.
An afternoon of getting up to Table Mountain for a stroll and enjoying the view then back down to the Mount Nelson for a spot of tea.
After that, we'd hop onto the My Citi bus and get down to
&Union
to enjoy some craft beer and maybe some local music.
We'd finish the evening hanging out with friends and eating good food at The Sidewalk Cafe before returning home to crash.
Q: What is your favourite restaurant and which dish do you enjoy?
This is a hard question to answer. So I'll give a couple. The risotto at the Sidewalk Cafe is really tasty.
Clarke's do a mean cheeseburger with fries. &Union does amazing sausages and pulled pork burgers. El Burro does the best build your own tacos. Dim Sum puts together a delicious menu of, well, dim sum.
Q: If you must choose one wine for a special occasion, what would it be?
I'm a big fan of the red wine
Spookfontein
, dangerously good.
For a white, I'm married to the Winifred, a blend of Chardonnay, Semillon and Viognier made by
De Grendel Wine Estate
.
Q: If you must suggest a hotel / b&b / guest house to one of your friends, which one would it be?
I'd choose
In Awe Stays
as I've stayed in the house before and it's just pure luxury in the middle of the city bowl.
Q: What is your opinion of all the slow / organic markets jumping up all around the mother City? If you do visit them, which one is a favourite?
I love that this is becoming a trend.
I grow my own food in my garden at my house in Oranjezicht and there's nothing that can beat that freshness.
I buy my fresh fuit vegetables for juicing every Saturday at the
City Bowl Market
in Hope Street.

Starling has a fresh produce market every Wednesday afternoon which is great to stock up on the essentials mid-week.
Q: Which beach would you suggest for a romantic walk / evening?
Llandudno / Camps Bay
Q: Do you have a Capetonian that inspires you?
I am constantly inspired by my boyfriend/best friend
Gene Kierman
.
He makes the most beautiful music and is an amazing artist.
I've recently become most inspired by a photographer by the name of
Andrew Brauteseth
(guywithcamera.co.za).
He's made me fall in love with my own city all over again.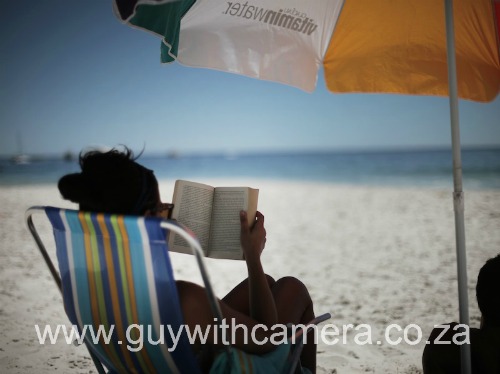 Q: Favourite local band / artist?
Miss Texas 1977
and
Bateleur