The Company Garden
The Company Garden, refers to a beautiful public park right in the centre of Cape Town.
The main purpose of starting a Dutch settlement in the Cape was to serve as a halfway refreshment station for ships travelling to the East.
The garden was laid out in 1652 to provide much needed fresh fruit and vegetables for these visiting ships.
Adjacent to the garden, is Government Avenue, an almost 1 km cobblestone path, connecting the suburb of Gardens to the centre of the city.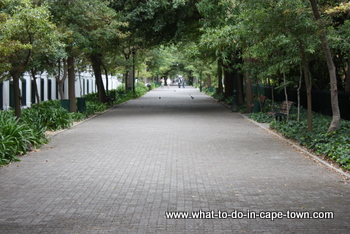 Walking up Government Avenue from Adderly Street's side, you get to see St George's Cathedral on your Right.
The buildings on your left, are the South African Parliament and Tuynhuys, the Cape Town residence of the President of South Africa.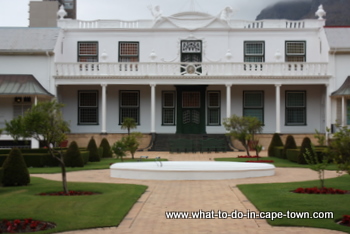 A walk in the garden gives you the opportunity to see:
The oldest cultivated saffraan pear tree in South Africa
A rose garden designed and built in 1929
Dellville Wood Memorial Garden, which commemorates the World War 1 battle at Delville Wood in France
An aviary - a great favourite with children
Various Historic statues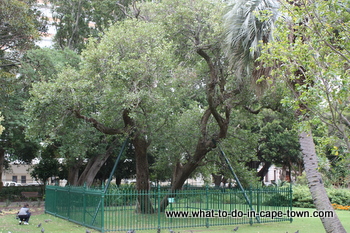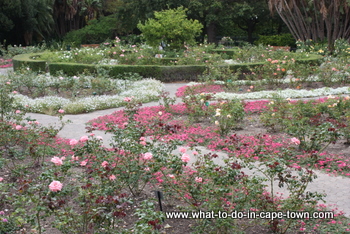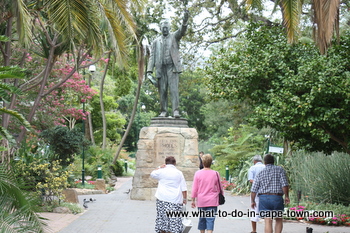 The highlight for any child, however, is a visit to the Company Garden Tea Room. They serve really nice scones and hamburgers.
A visit to the garden is a whole day trip, as you have access to:
The South African Museum - A museum is well known for its huge natural science and social history collections.
The S.A. National Gallery -

South Africa's

premier art museum

housing an outstanding collection of South African, African, British, French, Dutch and Flemish art.

The S.A. Jewish Museum

-

The South African Jewish Museum provides an engaging account of the

South African Jewish history

.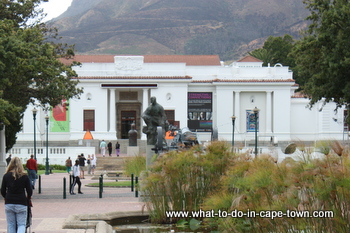 ---
Useful Information:

---
Top Tip 1
Puchase a small bag of peanuts from the informal traders and feed the pigeons and squirrels. (See if you can find "Whitey" a ...... yes you've guessed it, a white squirrel.

Top Tip 2
Avoid Government Avenue after dark or when it is quiet. This is just a common sense safety principle.
Address
Upper Adder Street, Cape Town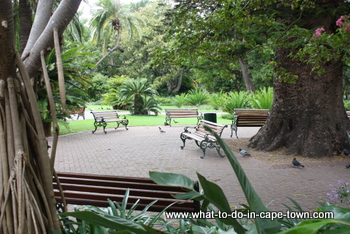 ---
Return from Company Garden page to Homepage.
 Hotel Accommodation Deals: Check Availability
Leave a comment?
comments powered by