Robyn Roberts
Q: Tell us more about Robyn Roberts Bridal Wear – what they do and where they do it, specialities, etc?

We manufacture wedding dresses to buy or hire. We have a ready-to-wear collection of dresses and accessories available and offer a couture service as well.

We specialise in dressing a bride to be her very best and offer both contemporary and vintage styles.

Q: One spot in Cape Town where you relax – any place.

Common Ground Coffee Shop, Rondebosch

Q: If you had one day to show a friend from overseas something in Cape Town, where will you take him and why?

Blouberg Beach for the classic Table Mountain and Table Bay view

Q: What is your favourite restaurant and which dish do you enjoy?

Caffeine Spot – breakfast

Q: If you must choose one wine for a special occasion, what would it be?

Springfield Wholeberry

Q: If you must suggest a hotel / b&b / guest house to one of your friends, which one would it be?


Vineyard Hotel and Spa
Q: Which organic market is your favourite?
Tokai Organic market
is in a quiet, tree-filled space which brings a wholesomeness to the experience
Q: Which beach would you suggest for a romantic walk / evening?
Milnerton Beach
, where I got engaged
Q: Why should someone come marry in Cape town? What makes the mother city so special?
Cape Town is special for its natural diversity and mix of culture.
Q: Do you have a Capetonian that inspires you?
My mother (a tour guide) – she never ceases to be excited about showing people around our city.
Q: What would the one mother city festival be that must not be missed?
Any festival at
Kirstenbosch
with its many floral art exhibitions.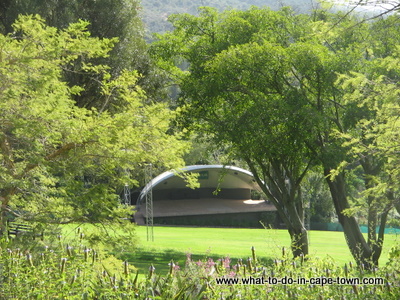 Q: Stellenbosch or Franschhoek?
Stellenbosch
Q: Tell about your very first client? Where was the wedding held?
First client was in 1993 – wedding was at
Blaauwklippen Wine Estate
in Stellenbosch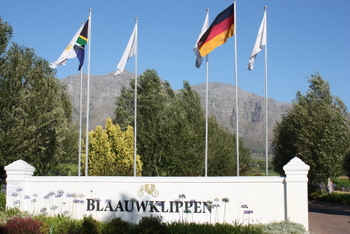 Q: Which food represents Cape Town for you?
Fresh fruit from the corner veg stand.
Q: If you become mayor of Cape Town and could change one thing, what would it be?
Public transport – upgrade
Q: Favourite local band / artist?
Goldfish
Q: Favourite shopping experience?
Woodstock main road