Stellenbosch, the heart of the
Cape Winelands
Stellenbosch, which is 45 km from Cape Town, is the heart of the Cape Winelands and the centre of the oldest wine route in the country.
The town was named after an early governor of the Cape, Simon van der Stel. He loved the place and to make it comfortable and homely, he  had many oak trees planted. It is these oak trees that has contributed to the town being called Eikestad (City of oaks).
This is a town that must be explored on foot and fortunately many of the attractions are concentrated in a small area.
Attractions worth a visit:

Spend a weekend - Accommodation - Search all major accommodation websites and compare rates.

US Botanical Garden
A small botanical garden. The main purpose of the garden is educational and therefore it contains both indigenous and exotic plants.
Buy organic and environmentally friendly products or eat at the restaurant.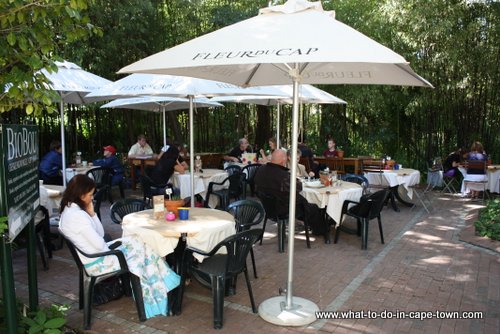 Die Braak
Die Braak is the village green that was once used for military parades and festivals.
Dorp Street
The oak-lined Dorp Street has the longest row of historic buildings in the country.
Moederkerk
A church was built in the Neo-Gothic Architectural Style. This is the second oldest congregation in South Africa.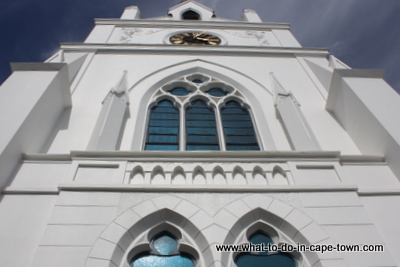 Oom Samie se Winkel
An old shop restored to resemble the trading stores of old. Tel: 021 8870797.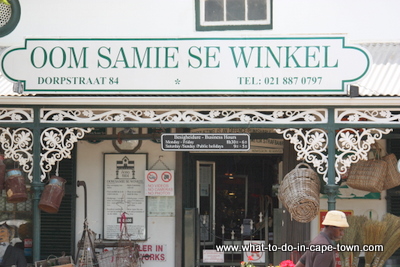 Sasol Art Museum
This museum is housed in the US museum and houses a permanent collection of over 3000 art works belonging to the University.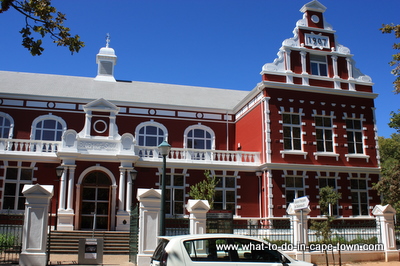 Stellenbosch Wine Route
The oldest Wine Route in South Africa. Enjoy fine wines and great food.
Toy & Miniature Museum
The museum houses a collection of 1:12 scale miniatures, room boxes, miniature houses, antique dolls, cars and cuddly toys.
You will also see an extremely detailed and lifelike miniature of South Africa 's famous Blue train.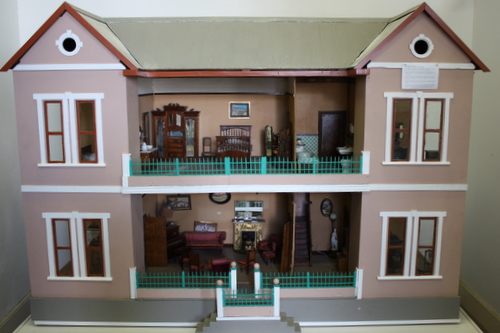 Van Ryn's Distillery and Brandy Cellar
Here you can get an insight into the history and development of brandy in the Cape area.
Also view the distillation process and witness coopers making maturation barrels in the traditional manner.

Village Museum
The Village Museum comprises of four houses each representing a different period in the architectural development of Stellenbosch.
The V.O.C Kruithuis
The V.O.C Kruithuis is unique in South Africa as it is the only remaining powder magazine in the country dating from the days of the Dutch East India Company.
It houses a wonderful collection of 17th century signalling cannon as well as other items representing the military history of the town.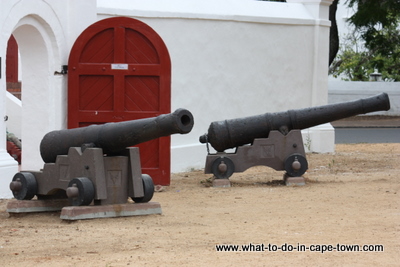 ---
Return from Stellenbosch page to Homepage.

 Hotel Accommodation Deals: Check Availability
Leave a comment?
comments powered by