Miniature Blue Train, Cape Town

The Miniature Blue Train can be found next to the sea on Beach Road, Mouille Point.
The diesel operated train runs through a tunnel and under a bridge along a track of approximately 1 km. During the ride you have views of the ocean and passing boats as well as Robben Island.
Parents can join their children in one of the two carriages or they can see them off on the "station".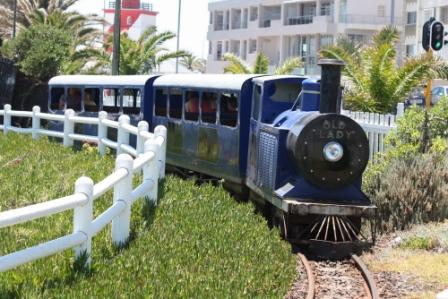 In the centre of the track is a grassy area with a jungle gym, where you can picnic and the children can play. This area is reached by using the bridge over the tracks.
A walk along the promenade afterwards, whilst enjoying an ice-cream, is always a hit with the children. You can even feed the seagulls!!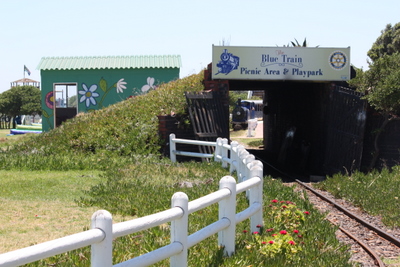 ---
Useful Information:

---
Contact Details:
t: 021 434 8537
Address:
Beach Road, Mouille Point, Cape Town
Hours:
Daily from 09:00 to sunset, weather permitting.
(I would however suggest phoning beforehand to ensure the train is running as they have to do maintenance some days.)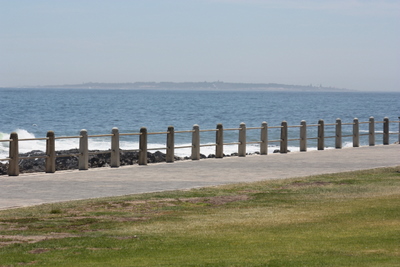 ---
More attractions for children

---
Bugz Family Playpark
Bugz Family Playpark is the largest outdoor and indoor play park in the Western Cape and is geared to entertain two to ten year olds.
Cape Town Science Centre
The aim of Cape Town Science Centre is to provide children with interactive displays and activities showing that subjects like science, mathematics and technology can be fun!
Cool Runnings toboggan track
The Cool Runnings toboggan track is made of stainless steel. A ride takes 6 minutes speeds of up to 40km/h can be reached.
Helderberg Farm
Helderberg Farm, is a hive of activities for young and old - quadbiking, walking, picnics, strawberry picking, combat games, etc.
Horse Riding
Cape Town have many centres offering horse riding lessons, outrides and various other activities.

Indoor Karting
Expect a fast, well-built track, high-quality karts, electronic timing and results printouts complimented by a fully licensed pub for fast foods and refreshments.
Ratanga Junction
Ratanga Junction is situated a mere 10 minute drive from Cape Town.
Attractions include 23 rides ranging from Kids Rides to Super Thrill Rides.
Rock Climbing
At City Rock Indoor Rock Climbing Centre, kids can find their feet in a programme called "test drive" where children of 6 years and older climb under the supervision of an adult for as long as they want to.
Return from Miniature Blue Train page to Homepage.

 Hotel Accommodation Deals: Check Availability
Leave a comment?
comments powered by