Franschhoek, a corner of France.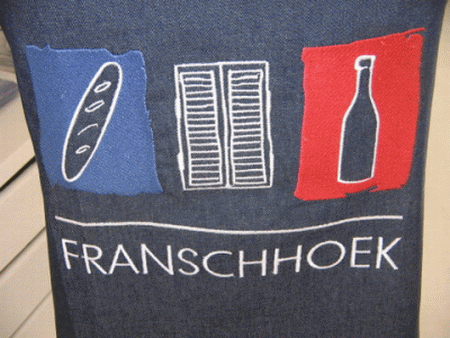 The town logo says it all: Food, Sleep and Wine!

Franschhoek was founded by French settlers (hence the name), who fled the inquisition in Europe and were looking for a little hide-out on the other side of the world.
They found it in this valley - initially known as Oliphantshoek, as the valley was known for its large numbers of elephants. Not to worry, today there are no elephants. :-)
The main street is the heart of this vibrant village, lined with shops and specialist stores, it is always buzzing.
Visit arts and crafts studios and galleries, a chocolaterie, book shops or just walk and enjoy the permanent relaxed atmosphere.
Numerous festivals are hosted annually providing you with more reason to visit regularly.
In recent times the town have become the food and wine capital of South Africa and many award-winning restaurants and wine farms can be found in the valley.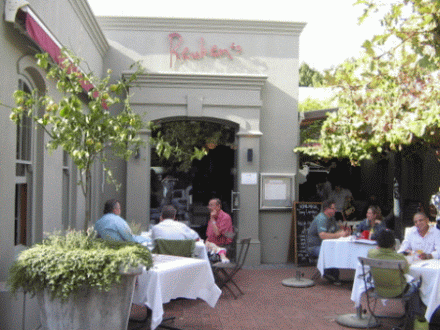 The Huguenot Monument, standing proudly at the top of the village, is a heritage to those early settlers.

The adjoining museum tells the history of those settlers, with each of the original Huguenot farms having its own fascinating story to tell.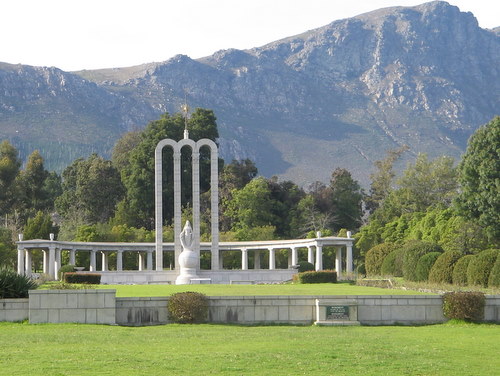 Most people speak English but many of the street names, restaurant names and wine farms in the "French Quarter" have French names.
It's a great place to relax and enjoy top food and wine, in a spectacular and relaxing atmosphere.
---
What to do
Stay for a romantic weekend - Franschhoek Hotels.
Rent a bike (Tel: 021 876 4956) to see the scenery from a different point of view or go on guided mountain bike trails (Edward Meyer tel: 083 666 7317 or email edwmey@gmail.com).
Go trout fishing at La Verdure, a working farm. Tel: 021 876 3239.
Do a chocolate tour at Huguenot Fine Chocolates (on the main street) where you learn about the history of chocolate, see a demo of chocolate-making and get to taste. Tel: 021 876 4096.
Go wine tasting. The wine route is home to more than 40 excellent wineries.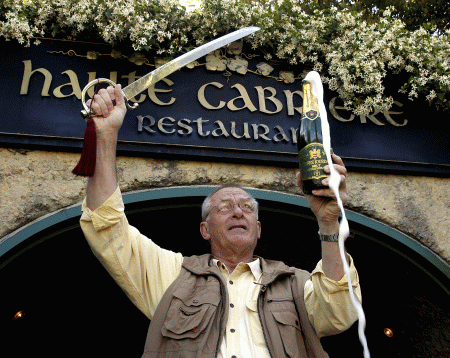 Eat at some of the best restaurants in South Africa (it varies annually, but up to 8 of the top South African restaurants, are located in this valley).
Try out wine tasting on horseback with Paradise Stables. Tel:021 876 2160.
At the Screening Room at Le Quartier Francais, you can watch movies in comfortable leather seats with a glass of wine or a cool drink and a snack. Tel: 021 876 2151.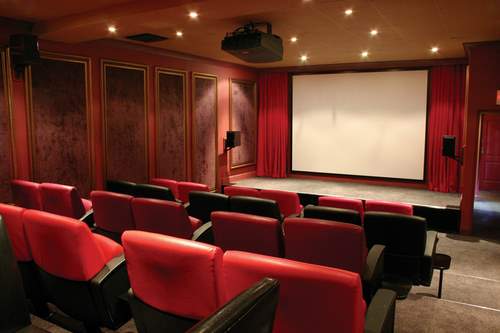 Check out the biggest antique corkscrew collection in the world at the tourism bureau.
Enjoy a round of golf at Pearl Valley Golf Estate which was designed by Jack Nicklaus. Tel: 021 867 8000.
The Huguenot Memorial Museum displays the Huguenot history, furniture and social details of early farm life in Franschhoek.
Guided walks. Retired professor Izak Rust takes groups on village and vineyard walks and hikes in the Mont Rochelle Nature Reserve. Tel 021 876 2659.
Show your French support and celebrate Bastille Day with the rest of Franschhoek.
Visit the Motor Museum which offers visitors a special opportunity to look back at more than 100 years of motoring history.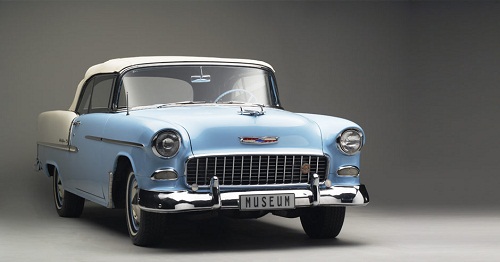 ---
Redakteurs bydrae:
Ons geniet dit regtig baie om gereeld net hier te kom rondloop en bietjie te snuffel - en die mense dop te hou natuurlik :-).
Terwyl jy 'n heerlike ontbyt of middagete sit en nuttig, sien jy gewoonlik 'n besonderse hoeveelheid luukse motors verbyry. Ek en die kinders geniet dit om die nuutste modelle van naby te kan sien.
Vir 'n bietjie stilte kan jy gerus vir 'n oomblik in die pragtige NG kerk gaan ontspan. Die gebou is gewoonlik oop as daar nie dienste gehou word nie.
My gunsteling restaurant? ColCacchio
Hoor ek 'n snak jou asem? Wat van al die restaurante wat die pryse wen. Ek hou maar van die eenvoudige en onopgesmukte dinge in die lewe.

Return from Franschhoek page to Homepage.

 Hotel Accommodation Deals: Check Availability
Leave a comment?
comments powered by