La Motte Wine Estate
Situated in the beautiful Franschhoek Valley, La Motte Wine Estate is recognized internationally for wines of exceptional quality.

Historic Buildings

La Motte boasts four national monuments: the Manor House (1751), Jonkershuis (1751), Historical Cellar (1782) and the Water Mill (1741).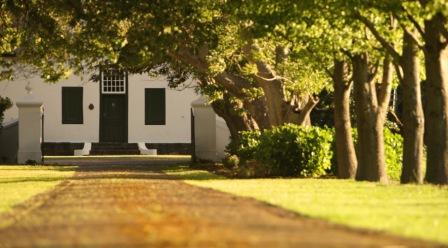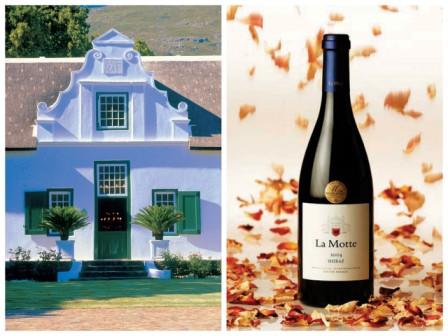 Wine

Red Wine range:
Pierneef Collection - A tribute to South African artist Jacob Hendrik Pierneef, includes a Shiraz Viognier blend and a Pierneef Shiraz Grenache blend.
Classic Collection - Includes Shiraz, Cabernet Sauvignon and Millenium (Cabernet Sauvignon, Merlot, Cabernet Franc, Petit Verdot and Malbec blend).

White Wine range:
Pierneef Collection - Pierneef Sauvignon Blanc (Organically grown).
Classic Collection - Sauvignon Blanc, Chardonnay and Méthode Cap Classique.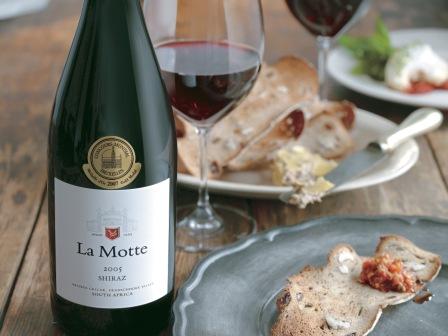 Tasting

Visitors are able to sample La Motte's range of award-winning wines amid original works of art by acclaimed South African artist Jacob Hendrik Pierneef.

All this is done on handmade tasting tables or on the sofas wth a view over the maturation cellars.

Tasting hours:
Mondays to Fridays: 09:00 - 17:00
Saturdays: 09:00 - 17:00.
Closed on Sundays and Christian religious holidays.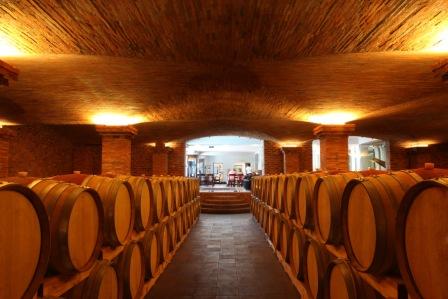 La Motte Wine Estate page.
Pierneef a La Motte
The restaurant offers flavours inspired by centuries of cooking from across the globe in a natural looking environment and tranquil gardens.
Floriculture
The farm cultivates a limited variety of relatively rare flower species, including the disa and the Franschhoek pride, popularly known as blushing brides.
La Motte purchased the world's largest private collection of disas and today it is the only wine farm to boast such a unique collection.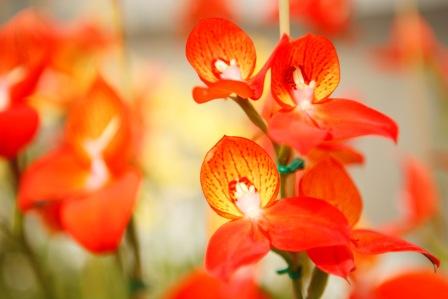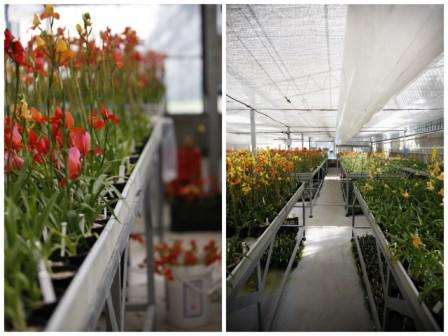 Ethereal oil

La Motte's farming activities include ethereal oil, which are obtained from oil-producing plants such as lavandine, rose geranium, Cape snow bush and buchu.

To recover the oil, the flowers and stems are harvested, bunched and quickly transported across the road to the small oil "distillery" on the La Motte homestead.

They are then steamed in a stainless steel pot which releases the oils.
The distilled oil is then stored in well-sealed aluminium cartridges in which it can be kept for 10 to 20 years.lavender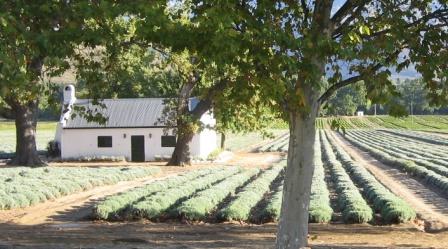 Music

Monthly classical concerts are held in the magnificently restored historic cellar.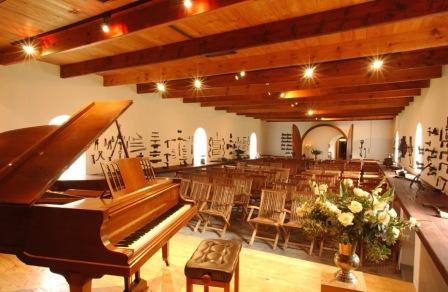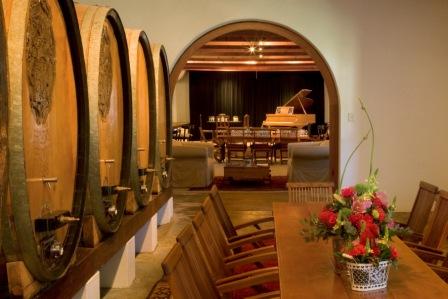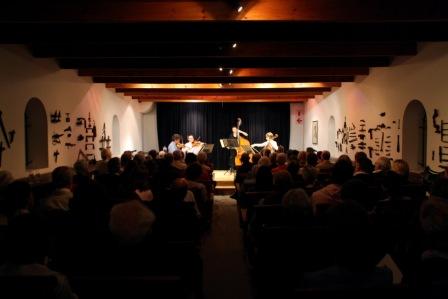 Museum
The La Motte museum is a cultural-historical experience with displays highlighting aspects of the well-known Rupert family.
The largest room in the museum is dedicated to one of South Africa's greatest artists, Jacob Hendrik Pierneef. A selection of art by other distinguished artists are also on display.
Contact details:

t: +27 (0)21 876 3119
http://www.la-motte.com
Return from La Motte Wine Estate page to Homepage
---
The Wines Routes
Constantia Wine Route | Durbanville Wine Route | Elgin Wine Route |
Franschhoek Wine Route | Paarl Wine Route | Stellenbosch Wine Route
 Hotel Accommodation Deals: Check Availability
Leave a comment?
comments powered by