Fairview Estate
Fairview Estate is a 300ha farm on the south-west facing slopes of Paarl Mountain in the heart of the Paarl Wine district.
Standing among the lavender beds in the front garden of the winery, you'll be able to see Table Mountain.
The farm's most famous landmark is undoubtedly their Goat Tower and the few which can be seen, represent their herd of over 750 on the farm.
Wine
Although the cellar is at their farm in Paarl, Fairview has vineyards in four viticultural regions: Paarl, Stellenbosch, Darling and the Swartland, each offering a different terroir.

The wine ranges include:
Fairview range - Dry Red Wines, Dry White Wines, Single Vineyard Wines, Dessert Wines and Non Alcoholic Wine.
Goats do Roam range - Dry Red Wines, Dry White Wines and Rose Wines.
Spice Route range - Spice Route Chakalaka
Agostinelli range - Barbera and Agostinelli Sangiovese.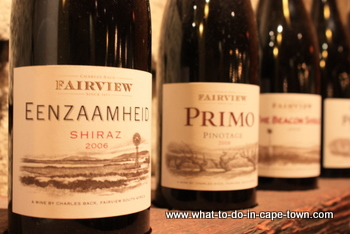 Cheese

Gourmet cheeses are produced in a range of cheeses from Goats milk as well as Jersey cow milk.
Cyril Back brought the first goats to Fairview in 1980, with the aim of producing South Africa's first goats' milk cheeses. This aim was soon achieved and three decades later Fairview is firmly positioned as the market leader in the artisanal cheese category.
The Fairview Estate herd comprises three goat breeds. The majority are Saanen; a Swiss-origin mountain breed. These white goats are excellent dairy animals, providing a good volume of high quality milk.
There are also the brown Toggenbergs and the black British Alpines in the herd and the milk from these goats adds complexity to the overall flavour of the Fairview goats' milk.
Wine and Cheese Tasting

The wine and cheese tastings are a highlight on your visit to the estate.
Tasting is done in one of two rooms.
The main tasting room offer standard tasting includes 6 wines & selection of cheeses.
The Beryl Back tasting room is set apart and offers tutored tastings for up to 8 people and includes 8 wines, a selection of cheeses & olive oil.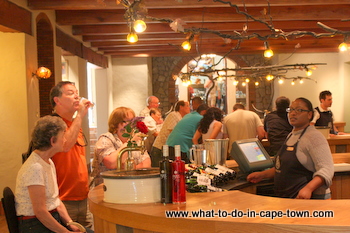 Restaurant

The Goatshed is an informal Mediterranean-style eatery offering light meals and lunches.
The restaurant is so-named in recognition of the herd of some 750 Swiss Saanen, Toggenberg and British Alpine goats, bred for their milk.

The menu's main feature is an array of freshly baked breads and bagels to compliment the different cheeses produced in the cheesery.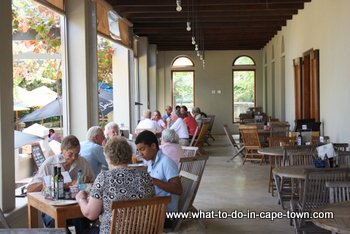 Deli

The deli at Fairview Estate sells, in addition to cheese, a wide variety of preserves and sauces, olive products and freshly baked bread.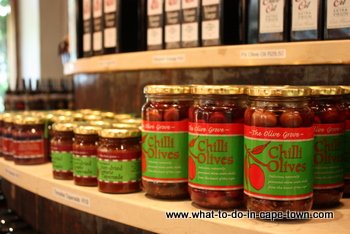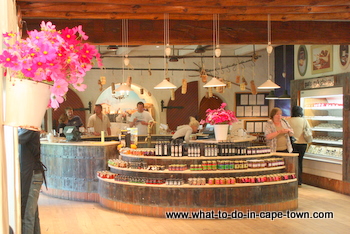 Contact detail:

t: +27 21 863 2450
e: info@fairview.co.za
http://www.fairview.co.za
Return from Fairview Estate page to Homepage.

---
The Wines Routes
Constantia Wine Route | Durbanville Wine Route | Elgin Wine Route |
Franschhoek Wine Route | Paarl Wine Route | Stellenbosch Wine Route
 Hotel Accommodation Deals: Check Availability
Leave a comment?
comments powered by