Haute Cabriere

Haute Cabriere is a wine farm steeped in history and local lore and has been part of the Franschhoek Wine Valley for over 300 years.

In 1982, the vineyards were replanted in the tradition of the Champagne. Today the farm specialises in a range of champenoise which have been named after the original Cabrière founder, Pierre Jourdan.

Wine

Haute Cabrière Range - Chardonnay / Pinot Noir blend and Pinot Noir.
Pierre Jourdan Range - Tranquille, CUVÉE Brut, Brut Sauvage, Blanc de Blancs, Belle Rose, Fine de Jourdan Potstill brandy and Ratafia.
Arnim Range - Sauvignon Rouge (Cabernet Sauvignon and Sauvignon Blanc blend).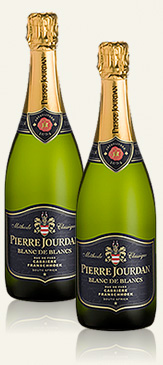 Tasting Cellar

The Pierre Jourdan Tasting Cellar is an auditorium within the maturation cellar ensuring that visitors are able to enjoy the wines in their natural habitat.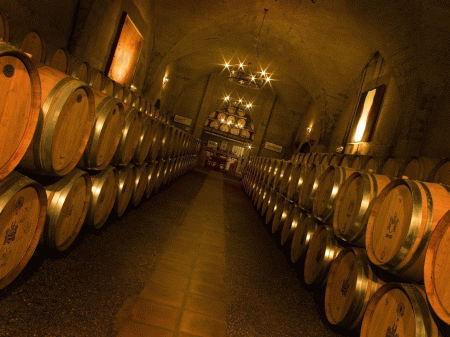 Every Saturday Achim von Arnim and his son, Takuan, treat guests to the ultimate in wine theatre.
The famed French cavalry sabre is used to open the bottles of Pierre Jourdan Cap Classique.
This teqnique is called Sabrage which is a technique for opening a champagne bottle with a saber, and is cused during ceremonial occasions.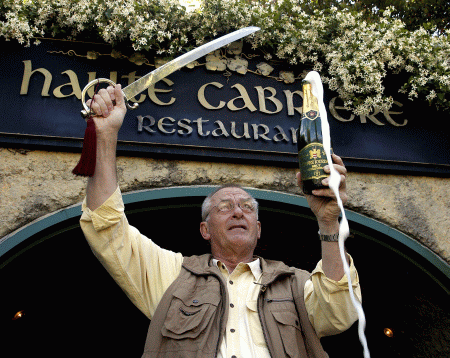 Cellar Restaurant

This cellar-style restaurant is built into the hill that offers some of the best views of Franschhoek. Guests are able to look into the Pinot Noir Maturation Cellar while they dine.

The cathedral arches make this a perfect venue for weddings and other events.

The Haute Cabrière Cellar Restaurant's speciality is innovative cuisine with each dish designed to be accompanied by a Cabrière wine.
The Wine Club offers the following benefits:

Free delivery of wine orders from our Cellar Door anywhere in South Africa (minimum order of 12 bottles)
Members-only access to limited release offers, such as special vintages from our vinoteque
Complimentary tour and wine tasting for you and one of your guests, when you visit our tasting room
10% Discount for you and your guests at the Haute Cabrière Cellar Restaurant
Access to their exclusive members-only newsletter containing special offers, lucky draws and more.
Contact detail:

t: +27 21 876 8500
e: marketing@cabriere.co.za
www.cabriere.co.za
---
The Wines Routes
Constantia Wine Route | Durbanville Wine Route | Elgin Wine Route |
Franschhoek Wine Route | Paarl Wine Route | Stellenbosch Wine Route
 Hotel Accommodation Deals: Check Availability
Leave a comment?
comments powered by