Willowbridge Slow Market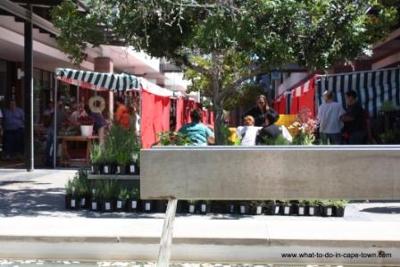 The popular Willowbridge Slow Market focus on bringing country produce directly to your front door.


Products have been grown, raised, harvested, caught, preserved or transformed by the producers themselves.
You will find high-quality specialty producers, food artisans, local and regional farmers, natural and organic merchants, seasonal goods, responsible and sustainable enterprises and fine-food purveyors.
These include 100% organic karoo lamb & meat products, Sausage Deli, organic nuts and dried fruit products, fabulous olive variety, award winning cheeses and dairy products, diabetic rusks and artisanal breads.
The list is endless with stands supplying cakes, bakes, fine pastries, biltong, preserves, pesto, pickled seafoods, gardening plants, herbs and fresh country flowers.
The diverse culinary lunch time feast of Cape Malay, Chinese and Mediterranean styles of cooking offers you a value packed alternative for the whole family.
My gunsteling is die vars gebakte samoosas. Hulle is bietjie duur, maar jy sal nie sommer 'n varser samoosa kry nie. En heerlik!
---
Useful Information:When:
Every Saturday from 09h00 to 14h00
Where:
Willowbridge Lifestyle Centre, Bellville
Contact:
021 886 8514 or 072 416 4890
www.slowmarket.co.za