The West Coast Fossil Park
The fossil site of Langebaanweg is located in the West Coast Fossil Park, approximately 150 km north of Cape Town.
The fossil fauna of the Park is well-suited to document the global climate and environmental changes that were taking place during the Late Miocene (23.5-5.3 million years ago), Early Pliocene (5.3 - 1,6 million years ago) transition.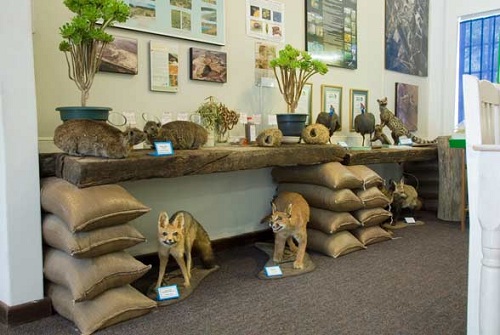 Fossils
Some bird groups make their first appearance in the fossil record at Langebaanweg. This means that Langebaanweg provides the earliest recorded appearance of these animals.
Such taxa are the secretive buttonquails, small birds with habits similar to quails, but which are unrelated; hamerkops, small heron-like birds which use their own shadows to help them fish; and painted snipes, which are beautiful, colourful waders.
Other animals which appear for the first time at Langebaanweg are the fascinating honeyguides. These birds indicate the presence of bee colonies to people, and also animals such as the honey badger, and in return benefit from having beeswax exposed and made accessible to them.
Amongst the many mammalian groups present at the West Coast Fossil Park, are included a substantial sample of well preserved skeletal remains of the hipparion (Three-toed Horse)
The most impressive proboscidean from Langebaanweg is a very large-bodied elephant, the first of the mammoths, Mammuthus subplanifrons. This elephant had long, spiraled upper tusks, and is the earliest known ancestor of woolly mammoths, which are generally better known from younger, Pleistocene-aged sites in the Northern Hemisphere.
The antelope fossils (Family: Bovidae) from Langebaanweg are of interest as they represent an early stage in the evolution of modern African antelope fauna.
All the micromammal species found at Langebaanweg are extinct, but, remarkably, some nine of the micromammal genera found at Langebaanweg are found in the region today.
A micromammal is a small mammal such as a shrew, mouse, rat or mole rat.
The park offers various activities, which include:

- Take one of the fossil tours and enjoy a fascinating journey back into the past.
- The coffee shop, The Sivatherium, provides a tasty home-baked eats.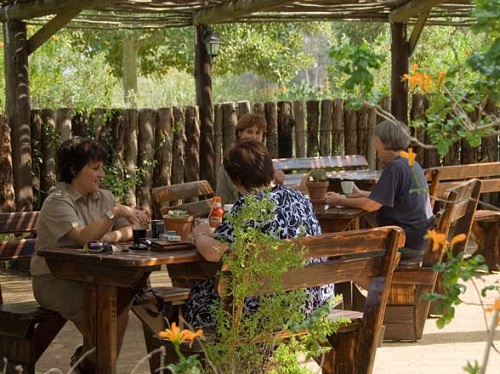 - Browse the gift shop where you will find some interesting local crafts and books.
- The children's play park is situated in a garden area which is also an excellent venue for picnics. You may bring your own, or you may pre-arrange with the coffee shop to provide you with one.

- Ride one of the four mountain bike trails that go through a number of different rehabilitated areas in the Fossil Park. This is an excellent opportunity to experience firsthand the unique West Coast flora and fauna.

- The self-guided, peaceful walk called The Restoration Trail, is 3km long through indigenous flora and fauna and includes some water bodies where aquatic birds may be spotted from the bird hide.
- You can book for a horse riding trail with Windstone Backpackers & Adventure Centre which borders the park.(083 477 1756)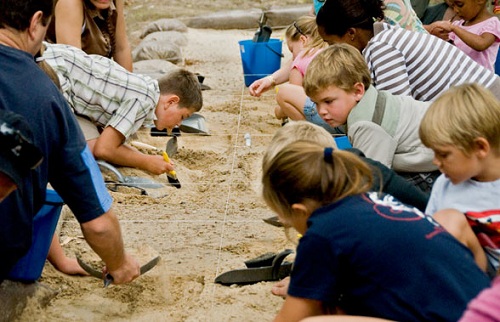 Contact Detail:

t: +27 (0)22 766 1606
e: wcfpark@iafrica.com
www.fossilpark.org.za
Hours:

Weekdays (Monday to Friday): 08.00-16.00
Saturday, Sunday & public holidays: Opening times vary according to season.
(You are advised to phone or email ahead of your visit)

Closed:
Christmas Day, New Year's Day & Good Friday
Return from West Coast Fossil Park page to Homepage.
 Hotel Accommodation Deals: Check Availability
Leave a comment?
comments powered by