Tokai Forest Arboretum
The Tokai Forest Arboretum is situated on the slopes of Constantiaberg and forms part of the Table Mountain National Park.
This is a experimental forest that was planted by Joseph Storr Lister in 1886 with the aim to research and understand the economic viability of which plants will be able to grow in South Africa.
The arboretum is home to more than 150 tree species, including pine, oak, eucalyptus and Californian coast redwoods, to be seen. (An arboretum is a collection of trees.)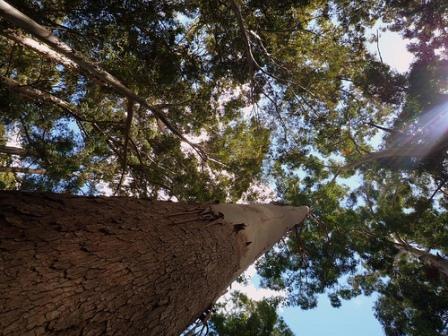 Activities include birdwatching, walking, mountain biking and mushroom collecting (It is important that you leave the mushroom collecting to people that know which are edible!)
The information office will provide you with a map and you can plan a walk according to the fitness of your family.
Animals that can be seen, include dassie and baboon.
No picknicking is allowed in the forest, but the tearoom, Lister's Place, offers refreshments.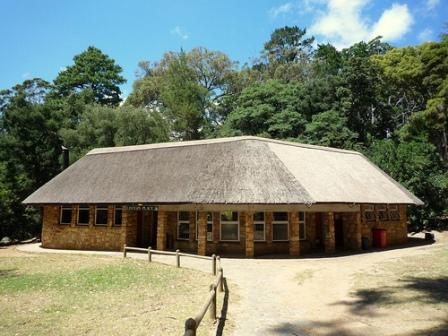 ---
Useful Information:

---
Contact Details:
t: +27 (0)21 712 7471
Hours:
April - September: 08:00 - 17:00
October - March: 07:00 - 18:00
Directions:
Tokai Plantation can be reached by taking the M3 from Cape Town, and after about 20 km take the Tokai offramp and turn right into Tokai road.
Follow straight along this road for a few km, passing through a traffic circle and eventually meeting a T-junction in front of the Manor House.
Turn left and follow the dirt road a few hundred metres to the Arboretum.
---
Return from Tokai Forest Arboretum page to Homepage.
---
Western Cape Accommodation
---
Recommended Cape Town City Centre Hotels
Franschhoek Accommodation
Compare and save with budget deals for accommodation in Franschhoek. Find a wide range of accommodation including Franschhoek Country Houseand Le Franschhoek Hotel & Spa.
Franschhoek Accommodation - Click here
Gordon's Bay Accommodation
Find the best rates for accommodation deals in
Gordon's Bay. Search and compare major accommodation booking engines to find the best deals for hotels like Celtic Manor RetreatandSunset Manor Guest House in Gordon's Bay.
Gordon's Bay Accommodation - Click here
Stellenbosch Accommodation
Search for the cheapest accommodation in Stellenbosch, including Asara Wine Estate, Dekraal Country Lodge, D'Ouwe Werf Hotel and Lanzerac Hotel & Spa. Book the cheapest accommodation here.
Stellenbosch Accommodation - Click here
---
Tokai Forest Arboretum page.
 Hotel Accommodation Deals: Check Availability
Leave a comment?
comments powered by