Stir Food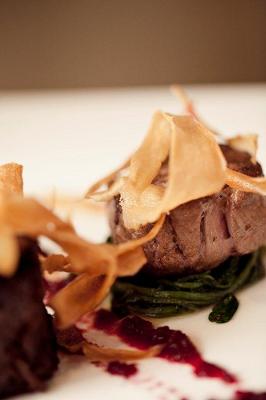 Stir Food is one of the most popular catering companies in the Cape Winelands, regularly catering for high profile events and boasting good relationships with some of the top Cape Town function coordinators.

The focus is on elegance and fine dining, with the best quality ingredients, sourced locally and maintaining a delicate balance between traditional excellence and the latest fashionable trends.

Stir makes use of smaller, family run suppliers in and around Stellenbosch, always favouring organic and free range products.

Stir strives to become a leader in green catering. We recycle all products where possible and aim to use only seasonal produce from the winelands area and buy organic first, striving to keep our carbon footprint to a minimum.

Stir is headed by executive chef Gustaaf Boshoff who brings an exceptional combination of international experience and natural flair to the table.

Having cooked professionally and travelled the world he has a true feel for fusion and a vast repertoire of interesting flavour combinations and recipes.

After graduating at ICA, Gustaaf was selected to assist renowned BBC Food celebrity chef, Alan Coxon, in his South African TV series.
Following this he accepted a position at Michelin starred restaurant, Bohemia, in Jersey and from there has only gone from strength to strength.

Ultimately making his way home to South Africa he found himself working for one of Cape Town's leading catering companies where he is today, as passionate and determined as ever.


Join in and write your own page! It's easy to do. How? Simply click here to return to Wedding Services.
Leave a comment?
comments powered by