The Rupert Museum, Stellenbosch
The Rupert Museum showcases the unique private art collection of Anton and Huberte Rupert.
The elegant building, which was commissioned by Huberte Rupert in 2003, complements the architectural history, natural beauty and wine culture of the Stellenbosch area.
The museum houses over 350 works and can be regarded as the premier collection of contemporary South African art from the period 1940 to 1970.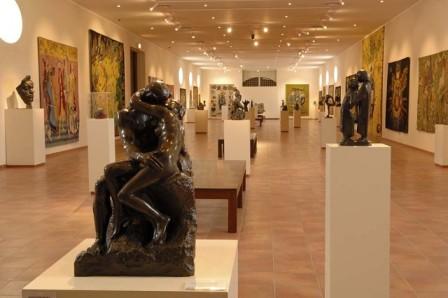 The predominant mediums displayed are paintings, sculptures and tapestries and the gallery showcases the best of South African artists such as, Maggie Laubser, Irma Stern, Alexis Preller, Walter Battiss, Elza Dziomba, Jean Welz, JH Pierneef, Lippy Lipshitz, Moses Kotler, Anton van Wouw and Coert Steynberg.
In addition, there are also major European works by leading sculptors such as Auguste Rodin and Käthe Kollwitz, as well as French tapestries by Jean Lurçat.
The private art collection, begun in the early 1940s, reveals the fine artistic eye and discerning personal taste of Anton and Huberte Rupert. Today, the collection continues to grow under the careful guardianship of the Rupert Art Foundation.
Rupert Museum page.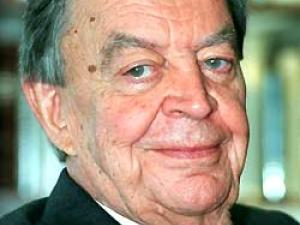 Who was Anton Rupert?
Dr. Anthony Edward Rupert (4 October 1916 – 18 January 2006) was a South African billionaire entrepreneur, businessman and conservationist. At the time of his death his assets were estimated at $1.7 billion.
After dropping out of medical school due to a lack of funds, Rupert earned a chemistry degree at the University of Pretoria, where he also lectured for a short while. Subsequently, he started a dry-cleaning business.
Some time later, with an initial investment of GBP 10 and together with two fellow investors, he started manufacturing cigarettes in his garage, which he eventually built into the tobacco and industrial conglomerate Rembrandt Group, overseeing its transition to the industrial and luxury branded goods sectors, with Rembrandt eventually splitting into Remgro (an investment company with financial, mining and industrial interests) and Richemont (a Swiss-based luxury goods group).
Rupert had also been deeply involved in environmental conservation and his companies have been prominent in funding the fine arts; since 1964 foundations established by Rembrandt have used a part of the group's profits for the promotion of education, art, music and the preservation of historical buildings.
Biography source: http://en.wikipedia.org
---
Useful Information:

---
Hours:
09:30 - 13:00 and 14:00 - 16:00 Weekdays
10:00 - 13:00 Saturdays
Closed on Sundays and public holidays

Website:
Telephone:
+27 21 888 3344

Location:
Stellentia Avenue, Stellenbosch
---
Return from Rupert Museum page to Homepage.
 Hotel Accommodation Deals: Check Availability
Leave a comment?
comments powered by