Laserquest
Please note: Venue is currently closed
Laserquest is a popular and exciting electronic tag game, making it a safe game for boys and girls (and parents!).
Each player is equipped with a laser "gun" and play takes place in a custom built environment which includes ramps, lighting effects, swirling fog, futuristic music and more.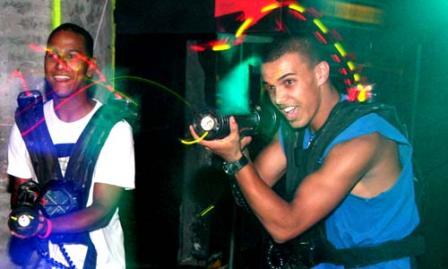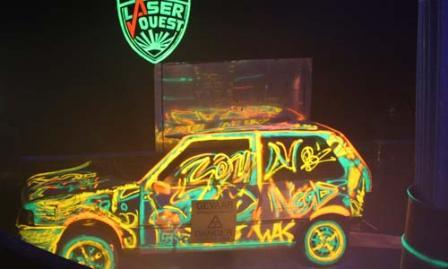 The idea is then to stalk your opponent and tag him by "shooting" at one of the many sensors located on the pack and gun.
If however, you are shot first, you lose points and your gun is deactivated for up to 4 seconds.
Play usually takes place as a solo game (every person for himself) or groups playing for domination of the arena.
Wearing dark comfortable clothes and shoes should definitely be an advantage.
A game last 35 – 45 minutes with up to 25 players in each session.
This is also a popular venue for corporate teambuilding.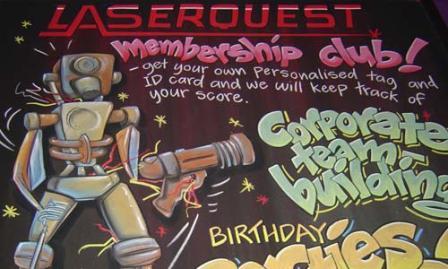 What is included:
All the equipment needed
A briefing on how to play
At the end of the game each player receives an individual score card.
Contact Detail:
t: 021 683 7296/3931

Address:
Stadium on Main Rd, Claremont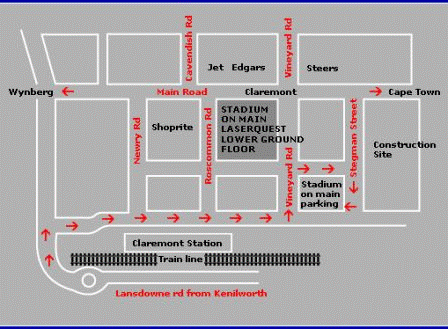 ---
---
Return from Laserquest page to What to do in Cape Town homepage