Kogelberg Nature Reserve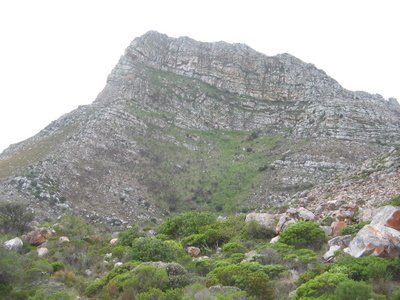 Kogelberg Nature Reserve is often considered the heart of the Cape Floral Kingdom as the reserve presents perhaps the finest example of mountain fynbos in the Western Cape.
This reserve boasts with a list of 1 654 plant species, of which about 150 are endemic.
The reserve's high mountain peaks, steep kloofs, valleys and several tributaries of the pristine Palmiet River create a sense of remote wilderness.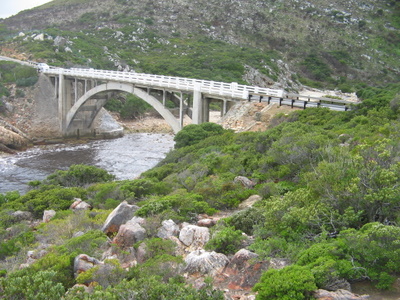 Kogelberg has three patches of relic indigenous forest, Louwsbos, Platbos and Oudebos. These patches are similar to the Knysna forests, and includes yellowwood, stinkwood and boekenhout trees.
Along the Palmiet River is some of the most pristine vegetation in the south-western Cape. Wild almond, rooi-els, yellowwood and Cape beech are among the trees to be found here.
Animals include a few leopards, the Cape clawless otter which may be seen in or near water, smaller antelope like klipspringer and grysbok and baboons, dassies and hares which are fairly common.
Birds often seen include Peregrine falcons, black eagles and fish eagles which hunt and nest in and around the reserve.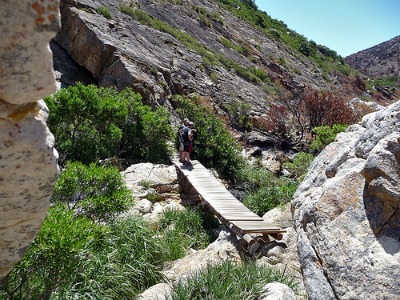 Image by Coda

One of the easier walks in the Nature Reserve, starts from at the Steenbras River Mouth, winds along the banks of the Steenbras River to Crystal Pools, which are rock pools carved out of sandstone.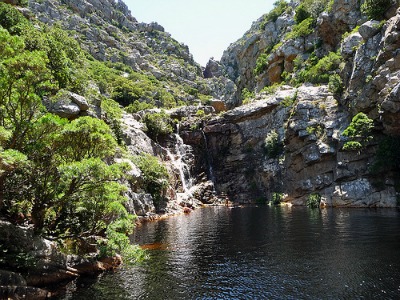 Image by Coda
---
Useful Information:

---
Activities:
Activities include hiking, mountain biking and birding. Hikers have several options, and should be prepared for fairly rough terrain and unpredictable weather.
White water kayaking is allowed each year during the winters season on the Palmiet River, but only for competent kayakers, as the river can be dangerous.
Accommodation is limited to three fully-furnished self-catering wooden cabins.

Telephone:
021 856 4975
Website:
www.capenature.co.za/kogelberg
Location:
The reserve is sign-posted from the coastal road (R44) between Gordon's Bay and Kleinmond, and a gravel road leads for 3 km through private property to the entrance.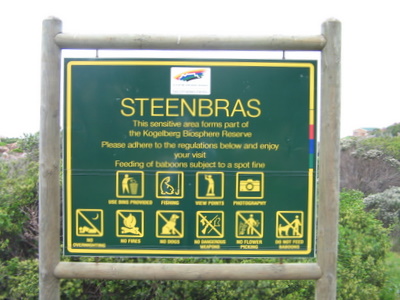 Return from Kogelberg Nature Reserve page to Homepage.

 Hotel Accommodation Deals: Check Availability
Leave a comment?
comments powered by