Delaire Graff Restaurant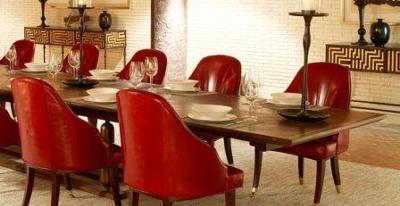 Under Executive Chef, Christiaan Campbell, Delaire Graff Restaurant offers fresh, seasonal-inspired menus bursting with vibrant, dynamic and robust flavours.
The kitchen's emphasis on authenticity lends itself towards comforting yet fine food.

Guests are able to dine on the terrace under a canopy of pin oak trees, or within the splendid, spacious restaurant - both offering breathtaking views of the Stellenbosch valley and mountains.

David Collins, the London based interior design genius behind a host of the most spoken-about and photographed hotels, bars and restaurants around the globe, was responsible for creating the design.

The brilliance of the restaurant's design is its beauty and sophistication without being overwhelming.


Join in and write your own page! It's easy to do. How? Simply click here to return to Cape Town Restaurants.
Leave a comment?
comments powered by