Cape Town Coffee Shops offering great coffee
The list of Cape Town Coffee shops will most definitely be added to and removed from as new shops open and others close or lose their way.
Send me the name of your favourite coffee shop to be considered for this page.
---
Anthony's Golden Cup Coffee Shop
Anthony's Golden Cup Coffee Shop offers 45 years of experience in Roasting, blending and packing, bringing you the best African (South African; Malawian; Cameroonian; Ethiopian; Burundian; Kenya Colossian ect.) and South American (Colombian; Costa Rican; Guatemalan ect.) Coffees.
59 Loop Street, Cape Town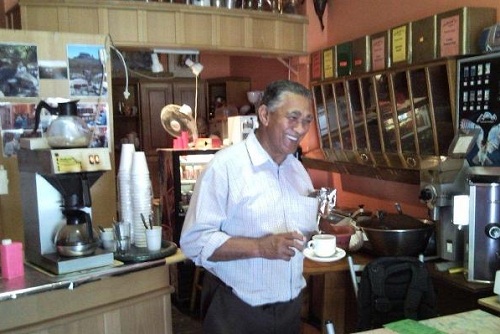 ---
Origin Coffee Roasting
Spanning two streets and reaching three levels up, Origin's headquarters in Cape Town's De Waterkant holds an artisan roastery, a professional barista school, a specialist tea room (Nigiro), and a café spanning over two levels.
28 Hudson Street, De Waterkant, Cape Town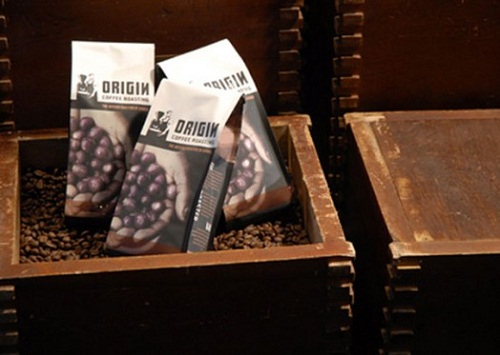 Truth Coffee Roastery
Not all coffees are created equal. At Truth, the bitter horror of the over-roasted bean is avoided, the coarse grind is banished and poor preparation is shunned.
Prestwich Memorial, 1 Somerset Road, Green Point, Cape Town

Deluxe Coffeeworks
We are passionate about coffee and we think that those are good enough reasons for us to do what we do, and that is to roast, supply and serve coffee in the best way we know how. We also believe in having a great place where we can do all this and furthermore, where you can enjoy our coffee. That's why our coffee roastery is the way it is. You won't find any fancy food or wifi here. That's not our vibe. A lot of good music, interesting people and great coffee. We like to give you coffee the way we would like to receive it. That's what we're all about.
25 Church Street, Cape Town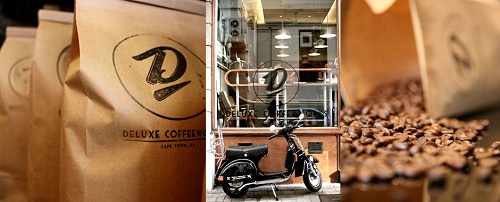 Espressolab Microroasters
Espresso Lab Microroasters is a specialty coffee roastery based at The Old Biscuit Mill, Woodstock, Cape Town.
Our quest is to find optimal ways in enjoying coffee, from sourcing small lots of freshly harvested coffee, to finding the optimal roasting profiles that will reflect the terroir and origin of the coffee, showcasing complexity in flavour and a balance between sweetness and acidity.
373-375 Albert Road, Woodstock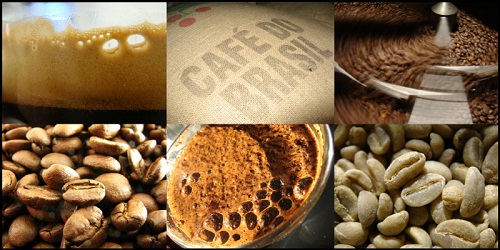 Haas Collective
67 Rose Street, Bo Kaap, Cape Town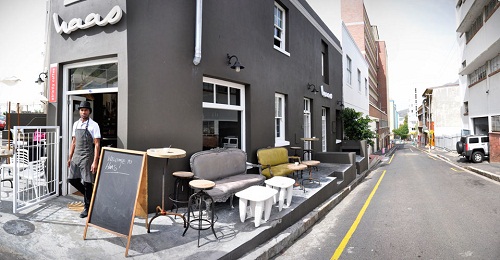 Bean There Coffee
With a love for coffee and a passion for the African adventure, Bean There Coffee Company acquires, through direct fair trade, the world's finest single origin coffee, which is roasted in small batches to produce an exclusive optimal roast.
58 Wale Street, Cape Town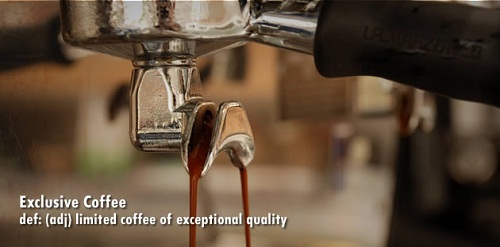 Coffee Roasting Co
In our roastery on Lourensford farm we do things differently. We focus on sourcing the highest quality single-origin handpicked highland Arabica green beans from the world's prime gowing regions - the strong, unique tastes in coffee - and we make them available within the day of roasting.
Lourensford Wine Estate, Somerset West
Snobs Coffee, The House of Solar Roasting
At Snob's coffee, we strive to make this fine art of artisan coffee roasting and tasting accessible to the consumer by sharing with you some secrets for getting the most pleasure out of every cup of coffee. We believe that the more you know about coffee, the more you enjoy each encounter with it.
Shop 1A (next to Waltons), Melcksloot Village, The Triangle (next to Somerset Mall), Cnr Jigger & De Beers Ave, Somerset West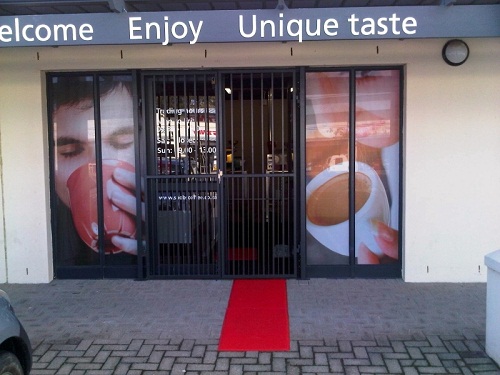 Escape Caffe
I moved to Cape Town to pursue my dream of owning and running a coffee and cake shop. I don't believe in compromising when it comes to what goes into my mouth, so my aim is to serve the best coffee I can, working with artisan coffee roasters, who aim to source the best arabica beans from the World and roast it as close to perfection as possible. My model is to draw on the best coffee shop concepts from the US, England and Australia.
130 Bree Street, Cape Town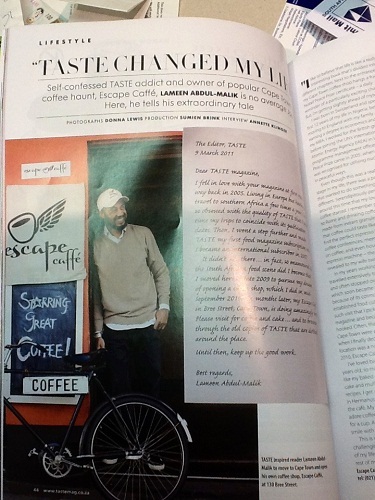 Hotel Accommodation Deals: Check Availability
Leave a comment?
comments powered by