Events and Activities in February 2013
Regular attractions
City Sightseeing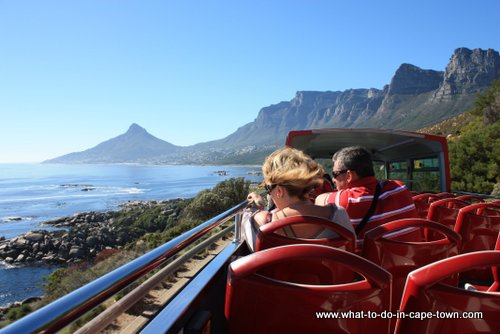 City Sightseeing hop-on hop-off tours are an extremely entertaining and educational way of experiencing Cape Town in a short space of time.
You get a choice of two routes (Red and Blue routes) and can get on and off as many times as you want to. 

As the buses run on a regular schedule, you can plan your stops so as to see as many sights as possible. Tickets are available for the whole day.
On the trip you also have a choice of 16 languages from the multi-language commentary system. Even as a born and bred Capetonian, I was impressed with both the content and the manner of the commentary.
Events in February 2013
Summer Sunset Concerts @ Kirstenbosch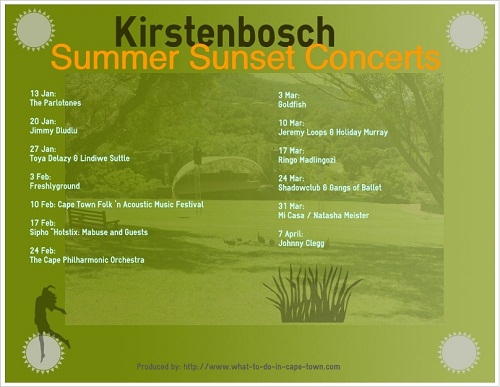 25 November 2012 - 7 April 2013
Pack you picnic basket and visit Kirstenbosch National Botanical Garden for the popular annual Summer Sunset Concert Series.
Concerts take place from 17:30 to 19:00 and gates open at 16:00.
Body Worlds and the Cycle of Life Exhibition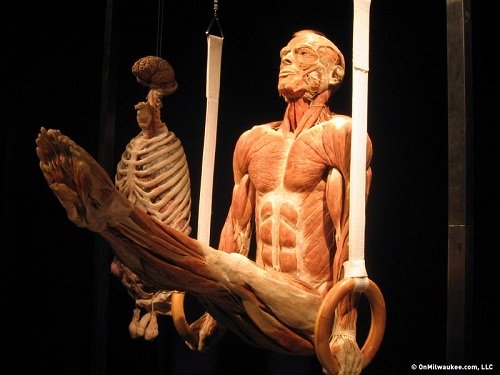 31 October 2012 - 10 March 2013 (Extended)
Body Worlds and the Cycle of Life Exhibition informs the visitor about anatomy, physiology and health by viewing real human bodies. 
The specimens on display were preserved through Plastination, the preservation process invented by Dr. Gunther von Hagens in 1977, while he was working as an anatomist at the University of Heidelberg.
Since the beginning of the exhibition series in Japan in 1995, more than 35 million visitors in over 70 cities in Asia, Europe and America have seen the world's most successful special exhibition so far.
Dirty Dancing on Stage
18 January - 10 February 2013
Artscape Opera House
The show is an unprecedented live experience, exploding with heart-pounding music, passionate romance and sensationally sexy dancing, with UK sensation Gareth Bailey as Johnny, supported by an all star South African cast. 
Cape Town Tens Rugby Festival
1 - 2 February 2013
Cape Town Tens is the world's biggest rugby tens tournament, and Africa's greatest rugby party. A two day festival of sport, music, blue skies, beautiful people and one big party!
Catch an impressive 90 teams spread over five divisions, including the new We're mainly here for the beer division, take to the fields at Tens. 
Darling Music Experience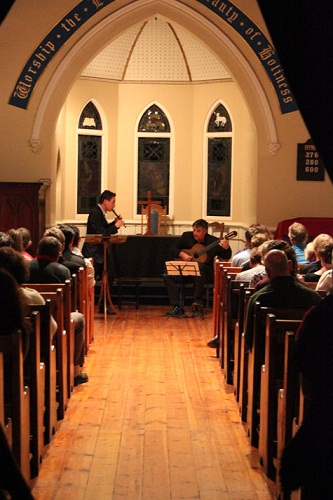 8 - 17 February 2013
"Our idea is to freshen the image of classical music and increase its accessibility to all sectors of the West Coast, Cape Town and beyond and to celebrate the good things in life."
UltimateX action sports and lifestyle festival
16 February 2013
Ultimate X is a one day event and comprises of professional athletes competing for prize honours within 4 different disciplines. 
Robertson Hands-on Harvest Festival
22 - 24 February 2013
Experience the excitement of harvesting one's own grapes;
Witness the art of wine-making;
Enjoy a sumptuous farm breakfast while overlooking the vineyards; 
Take a boat trip on the Breede River;
Make a family event of grape-stomping;
Take part in a wine-tasting trail, on horseback or by horse-and-cart;
Take a tractor trip through the vineyards and experience the landscape from a different vantage point; 
Picnic in the vineyards;
Helicopter Trips
Daily from the V&A Waterfront, Cape Town
Cape Town Helicopters offer a variety of trips around Cape Town and the greater Western Cape. See the city from another angle!
Return from activities in February page to Homepage.
 Hotel Accommodation Deals: Check Availability
Leave a comment?
comments powered by