Rhodes Memorial
The floodlit Rhodes Memorial, a tribute to Cecil John Rhodes, stands on the slopes of Devil's Peak, on the Northern flank of Table Mountain.
The memorial was built in 1912 on the very place where Rhodes used to regularly sit and contemplate his future, and was financed by the citizens of Cape Town.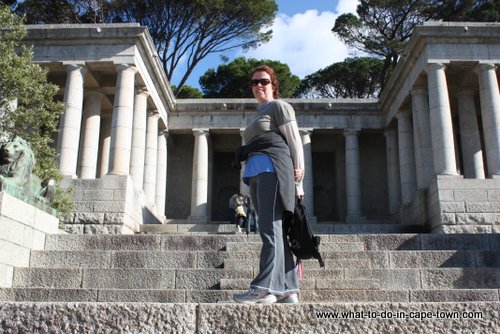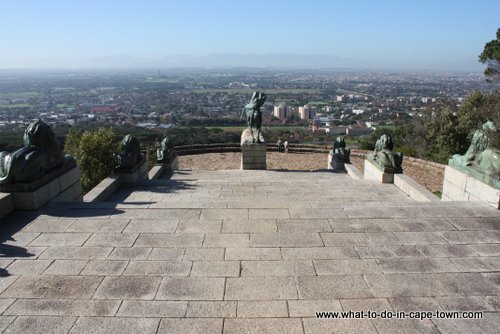 Who was Cecil John Rhodes?
Cecil John Rhodes, was born in 1853 in England. After completing his studies at Oxford he convinced Rothchild to provide the finance to buy out his former rival, Barney Bonato, for ultimate control of the diamond market and De Beers Consolidate Mines were formed.
At the tender age of 34 Rhodes was fast becoming the most powerful mining magnate of all time and he was elected to Parliament as Member for Barclay East. His political career flourished, and he became the Prime Minister of the Cape Colony.
In 1896 Rhodes returned to his Cape Town home at Groote Schuur. He had acquired considerable land holdings, including the Groote Schuur Estate and the now Kirstenbosch Gardens, which he later bequeathed to the Botanical Society.
Cecil John Rhodes quietly passed away in 1902. He was 49 years old.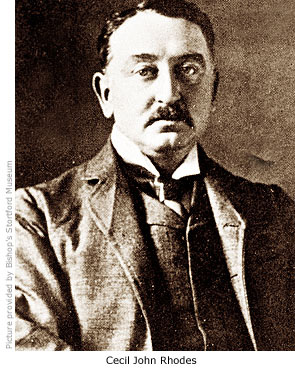 The Memorial
It was built as recognition for all that Rhodes had accomplished, and the very considerable contribution he had made to the development and increasing prosperity of Southern Africa.
Built with granite, the monument was designed by Sir Francis Macey and Sir Herbert Baker.
The eight lions, cast by J.W Swan, were modeled upon those protecting Nelson column in Trafalgar Square, London.
They are a Tribute to Rhodes' wish to have real lions roaming his "African Wildlife Garden" for all the citizens to enjoy.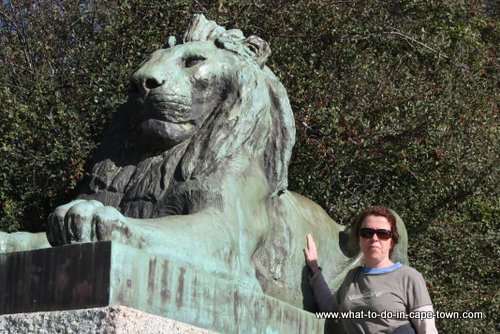 The dynamic "Statue of Energy", rearing at the foot of the 49 steps, (one for each year of his life), was a tribute to the drive and determination of Rhodes.
There is an identical statue in London in the Kensington Palace Gardens.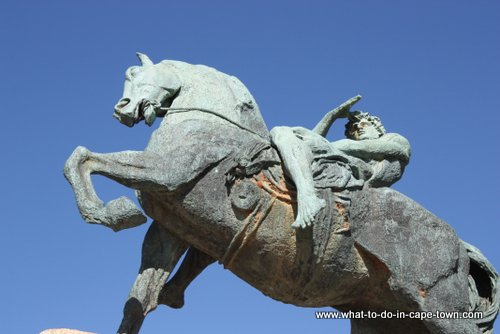 Today the Rhodes Memorial is a national landmark, providing a magnificent view over the airport and the Cape Flats to the Stellenbosch and Hottentots Holland Mountains.
The restaurant has a nice vibe and excellent food and is very popular over weekends. It is an outdoor restaurant with very limited indoor seating.
It is open daily for breakfast and lunch.
Enjoy a meal while the children can explore the memorial and the surrounding forest.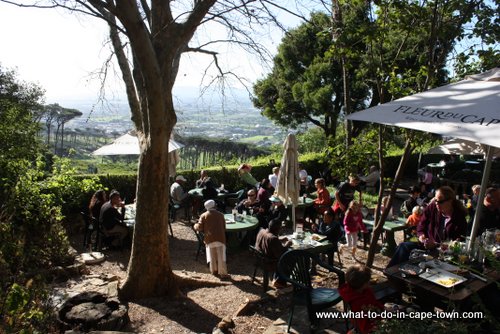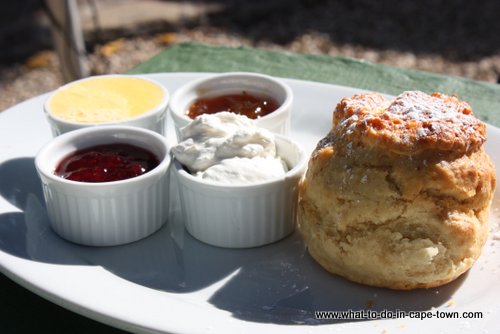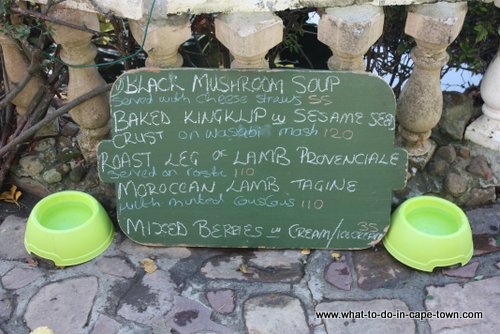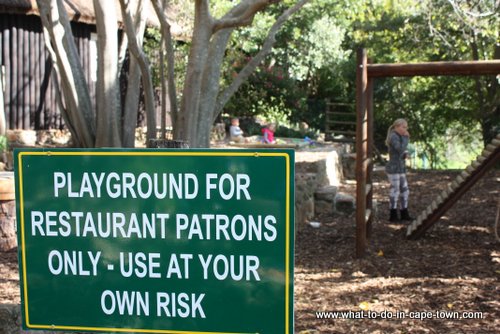 Grown-ups, dogs and children welcome.
---
Useful Information:

---
Website:
Memorial Restaurant
Hours:
Breakfast 09:00 - 11:30
Lunch 11:30 - 17:00


Telephone:
021 689 9151
---
Return from Rhodes Memorial page to Homepage.
 Hotel Accommodation Deals: Check Availability
Leave a comment?
comments powered by