Nederburg Wine Estate, Paarl
Nederburg Wine Estate is situated on the Paarl Wine Route and is home to fine wine, dine and music.
When Philippus Wolvaart received the title deed to his Klein Drakenstein farm from the Dutch East India Company in 1791, he called his property Nederburg, after a local official.
More than two centuries later, Nederburg are making wines that are earning trophies, medals and accolades on international and domestic competitions every year.
"We don't make wines to win awards, we make wines to please people's palates - for the sheer enjoyment of good taste." says Nederburg cellar master Razvan Macici, who has continued the prize-winning legacy of his predecessors Günter Brözel and Johann Graue.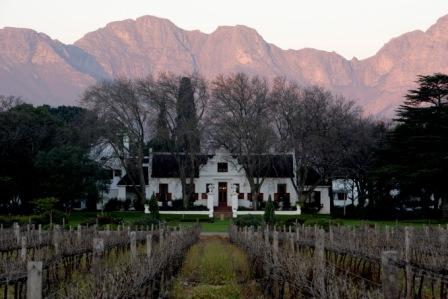 Wine
Nederburg Wine Estate makes four ranges of wine:
The Ingenuity Range - Ingenuity White, made from eight white varietals and Ingenuity Red, made from three relatively unusual Italian cultivars.
The Manor House Range of varietal wines includes a Shiraz, a Cabernet Sauvignon, a Sauvignon Blanc and a Chardonnay.
Nederburg's Winemaster's Reserve Range includes a broad spectrum of finely balanced varietal and blended red and white wines, including Baronne and the Noble Late Harvest which is one of the most awarded wines in South Africa.
The entry-level Foundation Range of wines offer accessible enjoyment and amongst them you will find Lyric, Duet and the off-dry Rosé.
The Winery
The winery was the first to be evaluated in the pilot study that led to the development of South Africa's eco-friendly Integrated Production of Wine (IPW) programme in 1998 and which has since been hailed as the most progressive of its kind amongst wine-producing countries anywhere in the world. All grapes, from which Nederburg wines are made, are IPW-certified.
Nederburg has also invested extensively in oak vats from France, Eastern Europe and North America in which to ferment some of its wines and to age its reds, as well as selected whites.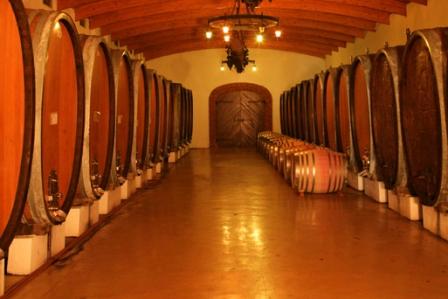 Tasting Room
Many of Nederburg's offerings can be sampled at the winery's tasting complex with views of the Drakenstein Mountains, vineyards and beautiful gardens.
Cool and shaded in summer, the general tasting area is made cosy in winter with a welcoming fire.
Tours of the farm, the cellars and the historical quarters start here too.
Visitors can enjoy their wines with mezze platters during the summer months or picnic baskets can be pre-ordered.
In winter, platters are on offer.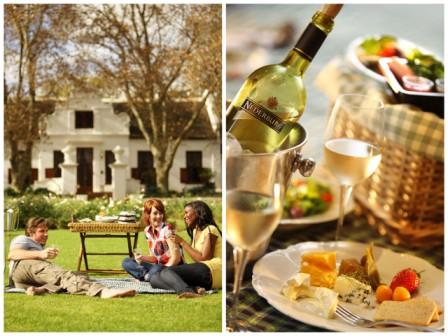 Manor House
The Manor House is the house Wolvaart built for his family and features the original Batavian floor tiles and yellowwood timber.
It has been faithfully restored and furnished with period pieces.
To enter the thatched-roofed, white-washed, H-shaped Nederburg manor house is to experience life as it was on Nederburg Wine Estate over 200 years ago.
The Manor House is the venue for the annual Nederburg Concert Series. Top local and international classical musicians perform in this annual concert series which ends with the popular picnic concert, marking the end of the season, in November.
For special events and by appointment, breakfast, lunch and dinner can be arranged for private groups in the Manor House.
The manor house is also the venue for a gourmet pairing of Manor House and Ingenuity wines, with contemporary Cape cuisine.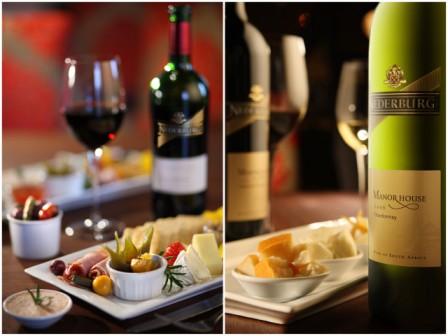 Nederburg's Exclusive Gourmet Pleasures
This is a seven-course gourmet meal, where each dish is paired with a wine from Nederburg's best-of-best Manor House or Ingenuity wines.
Experience how best to partner wines with food by matching flavours, body and texture, and by using the five taste sensations as your guide.
This exclusive dining experience is a great way to team-build or to celebrate special occasions.
NB - Nederburg Wine Estate supports responsible drinking and will offer the designated driver accompanying the group, a complementary gift pack.
Groups must include a minimum of six people. A maximum of 30 people can be accommodated.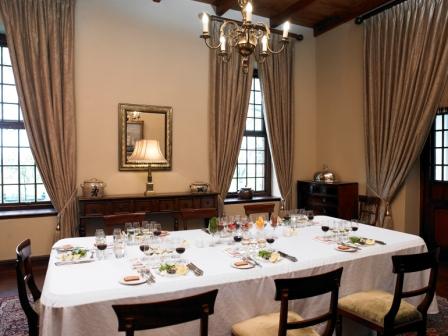 Auction
Many of the cellar team's best efforts are showcased, along with those of other top South African wineries, at the annual Nederburg Auction, rated one of the top four wine auctions internationally.
The wines Nederburg offers on auction are available exclusively through this channel and are labeled as Private Bin, setting them apart from its other wines.
The event also remains a must-attend social occasion on the South African wine calendar and every year thousands of rands are raised in aid of the Nederburg Charity Trust, whose beneficiaries are the Hospice Palliative Care Association of South Africa, Organ Donor Foundation and an AIDS-HIV-support NGO, Mothers2Mothers.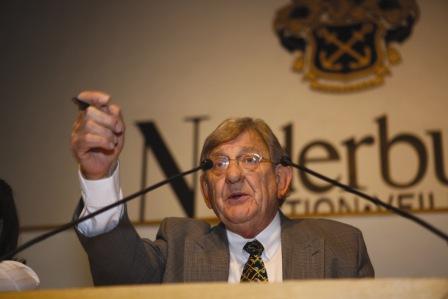 The Old Cellar Museum
The history of Nederburg Wine Estate is presented as a timeline in the Old Cellar.
Complete with the original title deed from 1791, awards, wine and labels of long ago, the history reflects the journey of the winery from its humble beginnings in 1791 to the present day.
Entry to the museum is free.
---
Useful Information:

---
Contact Detail:
t: 021 862 3104
www.nederburg.co.za
Return from Nederburg Wine Estate page to Homepage.
 Hotel Accommodation Deals: Check Availability
Leave a comment?
comments powered by